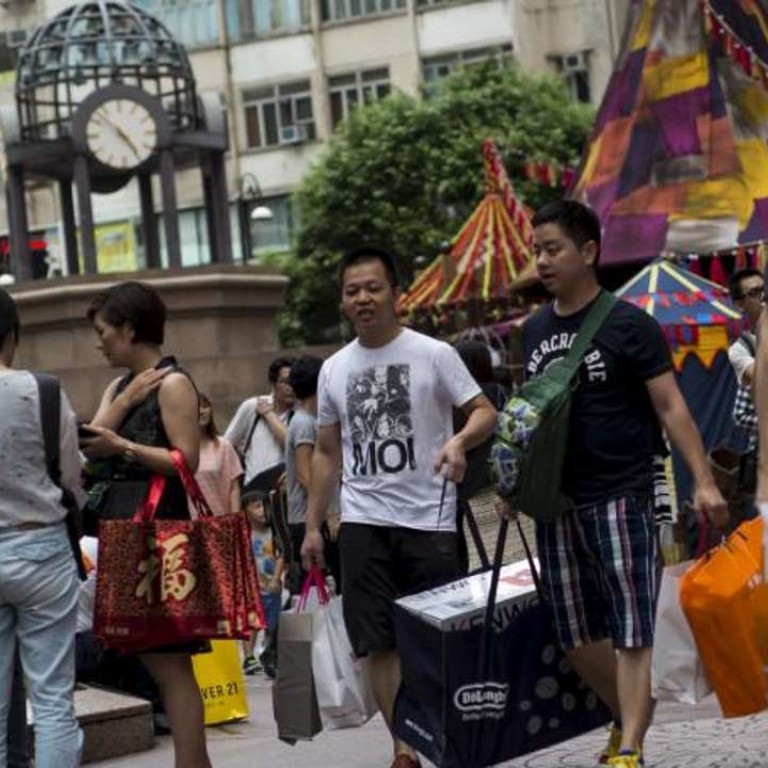 Record 133 million Chinese tourists to travel out of mainland this year, with Hong Kong their top destination: report
Macau, Taiwan, Thailand, South Korea and Japan also among popular choices for travellers, study forecasts
A record number of Chinese tourists are likely to travel outside the mainland this year, with Hong Kong the top destination, according to a new report.
About 133 million tourists will make outbound trips by the end of 2016, according to the report released by the China Tourism Academy and the financial services company UnionPay International.
The figure would mark an 11.5 per cent rise on 2015.
Hong Kong, Macau and Taiwan remain the top choices for mainland tourists, according to the report.
They are followed by Thailand, South Korea and Japan.
Eastern Europe, South America, and Central Asia are set to become popular outbound destinations for Chinese travellers in the coming years, the report said.
Chinese tourists are increasingly getting involved in leisure activities and learning about local lifestyles when travelling overseas rather than just shopping, according to the report.
Chinese tourists spent US$104.5 billion overseas last year, up 16.6 per cent on 2014, and a growing number of foreign countries are relaxing their visa requirements for Chinese tourists to tap their purchasing power.
A survey conducted by HSBC last month has also suggested that there is huge growth potential catering for Chinese tourists overseas.
HSBC estimates that the number of outbound trips from China will double over the next 10 years.
"While more than two-thirds of the panel respondents were passport holders, far fewer have made trips abroad. It seems we are just at the beginning," said Erwan Rambourg, a head of consumer and retail research at HSBC.
Some 2,000 people aged 18 to 34 with household income exceeding 120,000 yuan (HK$139,000) a year took part in the poll last month.
This article appeared in the South China Morning Post print edition as: Hong Kong top stop on mainland tourists' itinerary