Why Ponzi schemes are thriving in China despite crackdowns
People are easily wooed by fraudulent fund companies' promises of high returns on their investments
The financial naivety of the public and a collective desire for unfeasibly high returns have helped fuel the proliferation of fraudulent investment schemes in China, according to an academic.
"China's financial markets were opened in the 1990s and the pace at which they have developed has brought many risks," said Zhao Xijun, deputy dean of the school of finance at Renmin University of China.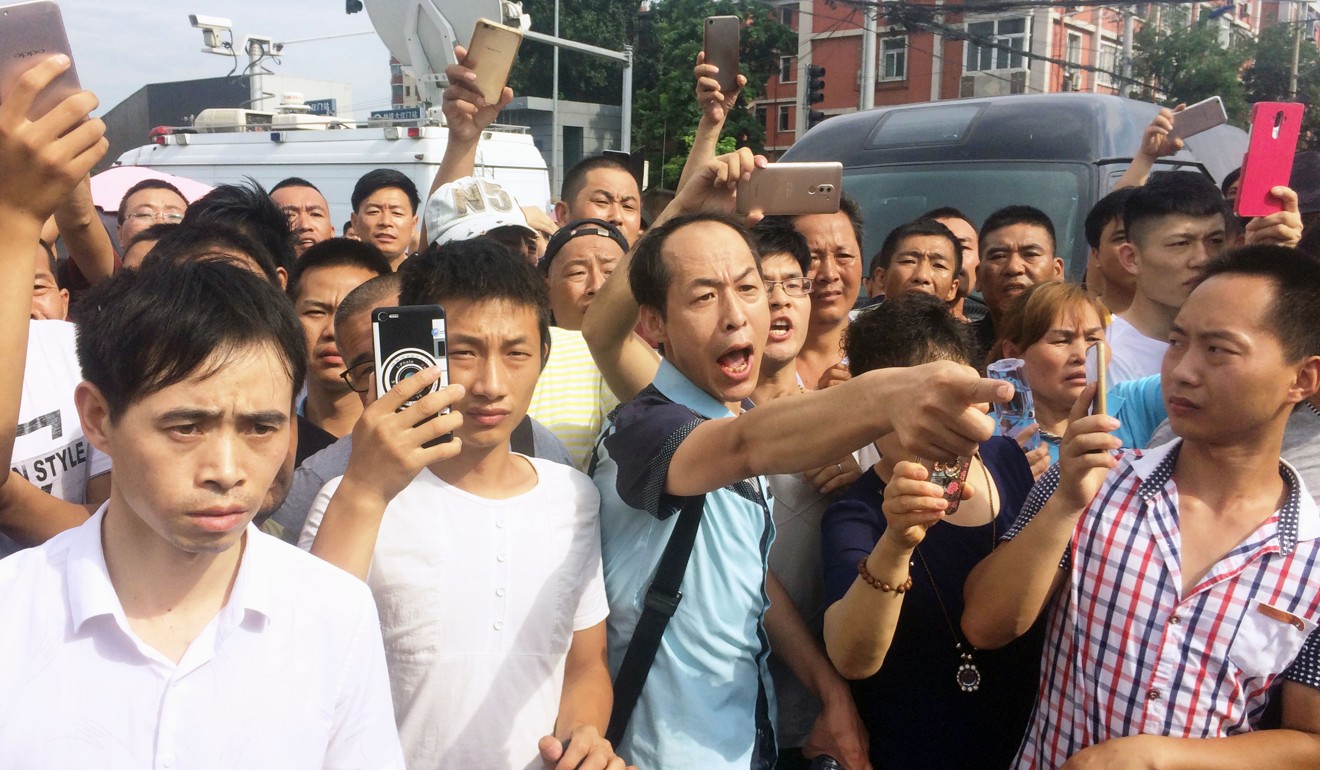 "People are eager to achieve high returns, but they do not have adequate knowledge of the financial risks or how to screen [products] for them," he said.
Zhao was speaking after tens of thousands of members of the Shanxinhui (Kindness Exchange) scheme, which was declared illegal by the government over the weekend, took to the streets of southern Beijing on Monday in protest. The mastermind behind the scam, Zhang Tianming, has been arrested.
"Chinese people have invested heavily in financial products, such as wealth management funds, but only for a very short period of time. They have very little experience," Zhao said.
Monday's protest in southern Beijing came after Zhang Tianming, the man behind Shanxinhui, which was deemed to be a pyramid scheme and therefore illegal.
China's police chief Guo Shengkun said over the weekend that his officers will strike hard against fraudulent financial schemes to ensure a stable social environment ahead of the 19th party congress , later in the year, at which there will be a reshuffle in the highest corridors of power.
"There are huge risks in new types of financial crime in this era of the internet," he told local police chiefs in Beijing.
"We must resolutely prevent financial crime issues from turning into systemic financial risks, to safeguard social stability," he said.
The Beijing police bureau said in a statement on Monday evening that the "illegal gathering" had "seriously disrupted [the] social order of the capital city and violated laws".
It added that a few people had been detained for questioning, but did not elaborate.
Zhao said that fraudulent investment schemes that use technology as a disguise are particularly hard to control, as they spread fast and their associated risks snowball in a very short period of time.
"There are also some frauds planned by staff of [otherwise reputable] financial institutions, which are more difficult to spot." he said.
"A government crackdown is the only effective tool in curbing the spread of such economic crimes," he said.
While pyramid selling has been illegal in China since 2005, high-profile scams continue to appear. Just last year, police busted Ezubao, a peer-to-peer lending company, whose 30-something owner managed to cheat 900,000 investors out of more than 50 billion yuan (US$7.4 billion) in just 18 months.
"It is in essence a problem that stems from China's fragmented financial regulatory regime," said Lu Zhengwei, chief economist at Industrial Bank in Shanghai.
"For quite a long period of time, internet finance did not come under [the jurisdiction of] any one authority."
Speaking at the National Financial Work Conference earlier this week, President Xi Jinping urged officials across the country to closely monitor financial risks in their areas.
The Shanxinhui scheme was launched in Shenzhen in 2013, with the lure of 10 to 30 per cent returns for investors. Bonus payments were offered to those who recruited additional "investors". Recent mainland media reports suggested it attracted about five million members nationwide.
This article appeared in the South China Morning Post print edition as: Ponzi schemes 'rampant' on mainland