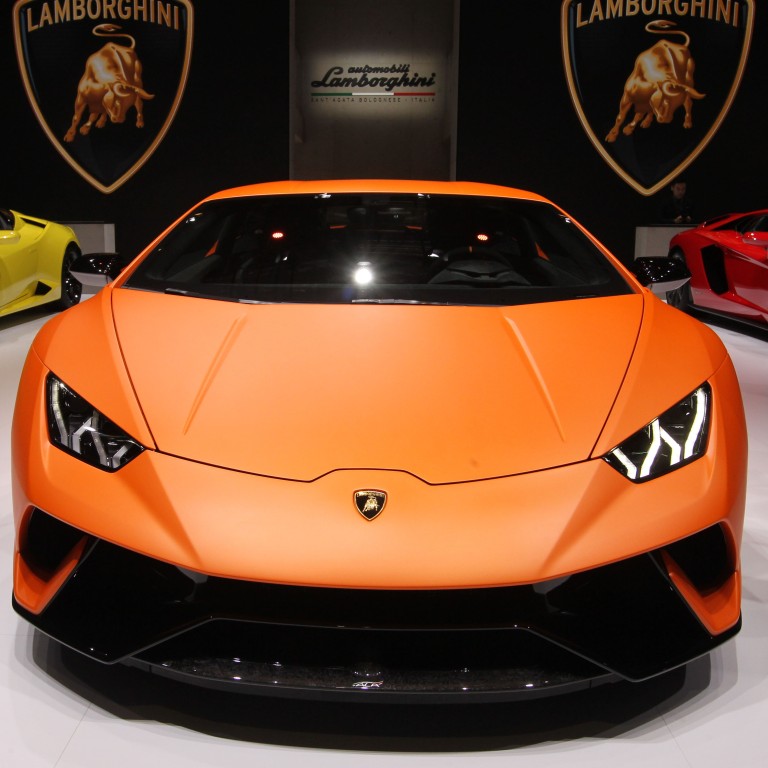 Chinese cash fuels vast luxury car money-laundering scheme in Canada, involving thousands of fake buyers
Report finds explosion in Canadian grey market worth US$410 million last year
More than 4,000 fake buyers help China's wealthy dodge sales taxes
Chinese wealth and demand for luxury cars is fuelling a vast money laundering and tax avoidance scheme in Canada, involving thousands of fake local buyers of vehicles that are actually destined for China.
According to a report for the British Columbia provincial government by former Royal Canadian Mounted Police officer Peter German, the "huge" and illicit grey market selling luxury cars to Chinese buyers had exploded in recent years.
The report, released on Tuesday, said the province's "unique geographic location and ethnography" made it "an incredibly attractive venue" for the grey market activity, which it described as "trade-based money laundering".
In addition, it said, the scheme raised other laundering risks by using underground bankers to get money out of China in breach of cash-export limits, and by funnelling money via nominees who "provide a convenient channel for the proceeds of crime".
"Due to the tax structure and soaring demand that exists for high-end cars in China, dealerships charge much higher prices in that marketplace than they do in North America," the report said.
Under the scam, car dealers in British Columbia employed locally-based "straw buyers" to act as the purchasers of luxury vehicles, who then exported the cars to the true buyers in China.
By doing so, provincial sales taxes (PST) of up to 20 per cent on luxury cars were dodged by the straw buyers, because products purchased for resale are eligible for PST to be refunded. The dealers meanwhile thwarted manufacturer rules which ban them from selling directly to buyers in China.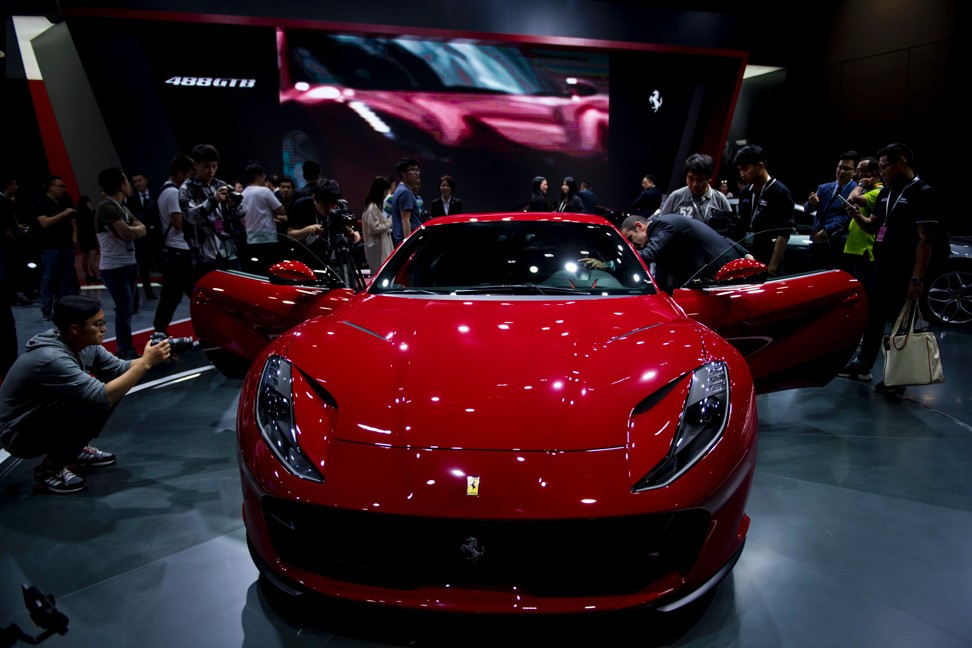 The scheme is premised on the big difference between luxury car prices in China and Canada; for instance, a Lamborghini Aventador which costs about US$430,000 in Vancouver costs more than US$1 million in China.
And the scheme has become enormous: there were 4,452 applications for PST refunds on cars in 2018, compared to fewer than 100 per year in 2013.
In the 2016-2017 financial year government finance staff identified 4,108 individual straw buyers, 1,000 of whom were linked to a single exporter. Although most such buyers were only involved in one or two transactions that year, 48 buyers made more than 11 exports each. One buyer made more than 25.
In 2016-2017, PST refunds of at least C$55 million (US$41 million) were granted on the resale of 7,980 vehicles, with a total purchase value of C$555 million (US$410 million).
The report did not identify the straw buyers, but said "in many cases, the identification provided by the straw purchaser is a PRC [Chinese] passport, not a BC driving licence.
"The straw buyers often do not speak English and are 'clearly just a signature'," the report said, citing Ministry of Finance staff.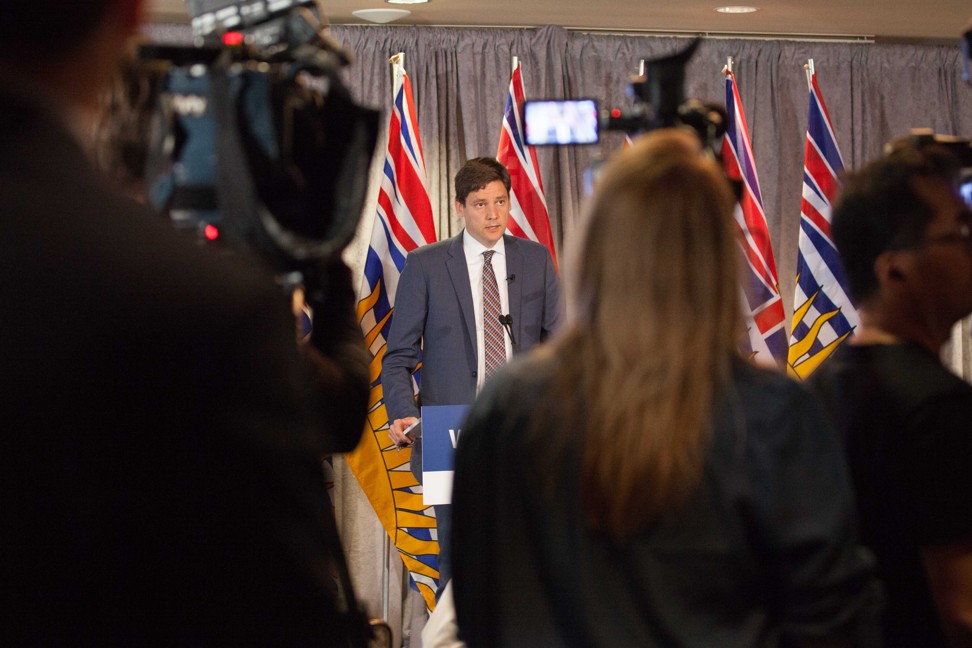 Vehicles from Mercedes-Benz, Ferrari and Lamborghini were included in the scheme, as well as less exotic makes, finance staff said.
The use of straw buyers, while deceptive, appears to be broadly legal, but David Eby, British Columbia's attorney general, said the province had "not waited to take action on this report".
"The Ministry of Finance is reviewing Dr German's findings, as well as vehicle exporters' use of the PST refund program. Details of allegations made in the report have been forwarded to police, [insurer] ICBC and the Vehicle Sales Authority. We are also preparing plans for regulation of the luxury car sector," Eby said.
Further action suggested by the report includes banning PST refunds unless a vehicle had been owned for a year, and the original buyer could prove that tax was ultimately paid in the destination country.
The report also recommends imposing an export fee on grey market vehicles; or requiring that straw buyers prove that payments for vehicles had come via their own bank account, and not a bank draft provided by the dealers as is currently common.
Eby said: "In the luxury car market, there is no financial reporting of large cash purchases, no oversight of international bank wire transfers and no apparent investigation or enforcement. It's all a recipe for exactly what happened here – Vancouver becoming North America's luxury car capital, generally, and perhaps North America's used luxury car export capital too."
An employee at a new car dealership who acted as an informant for the report was quoted as saying income sources went unaudited because payments were coming directly from China.
"We have WeChat Pay and UnionPay … and the money comes out of China. There's not a dealership in [the city] that doesn't take payment like that. They're not buying on Canadian Visa cards and paying bills here."
Last month, the South China Morning Post reported that the son of a Chinese tycoon had bought a C$5.1 million (US$3.8 million) Bugatti Chiron in Vancouver using his father's Union Pay credit card. Ding Chen posted an invoice of the transaction on his Instagram page to complain about local taxes.
There is no suggestion the transaction involved money laundering.
This article appeared in the South China Morning Post print edition as: Chinese cash fuels car laundering scheme in Canada