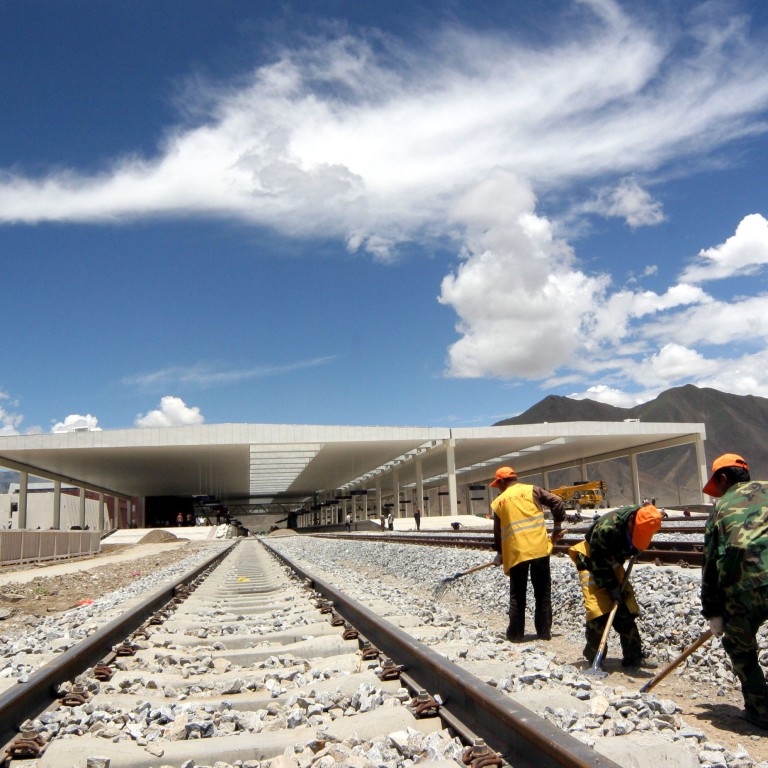 China's east coast 'should lead way' with carbon caps
More extreme weather conditions affecting stability of schemes such as Three Gorges Dam, according to the head of the nation's meteorological deparment
China's top meteorologist has said well-off provinces in the east should set mandatory targets for carbon emissions as soon as possible, while western regions should avoid high emissions in pursuing growth.
The comments by Zheng Guoguang in the Study Times, a publication of the Central Party School, shed light on official thinking about how China will meet its pledge to ensure emissions peak in 2030, as part of a climate pact with the United States signed in November last year.
It is also the first time China has said it might set binding targets for some parts of the country.
"Eastern regions should take the lead in setting caps for their [carbon] emissions, which should also become mandatory goals and a part of evaluation indicators for reviewing local officials," Zheng said, without giving a more detailed timeline. And western provinces should keep their carbon emissions relatively low while undergoing economic development, so that they won't be faced with pressure to bring them down at a later stage.
Dealing with climate change was necessary for China to put its economy on a more sustainable growth path, something the country's leadership had been aiming for, said Zheng.
He added that the external pressure could also encourage the transition.
United Nations negotiations are under way to forge a new global deal on tackling climate change, due to be agreed in Paris in December.
Zheng also warned that China needed to adopt a low-carbon path for its ambitious urbanisation plan to move about 100 million people from rural areas to cities by 2020.
Per-capita carbon emissions in cities are about three times levels in the countryside.
Zheng's comments come as the central government is drawing up a new five-year plan for development covering the period between 2016 and 2020.
Wang Yi, a member of the China Academy of Sciences and adviser to China's climate negotiation team, said in March the country should set a mandatory carbon emission cap for 2020, and assign the breakdowns to regions based on their development status.
Wang submitted a proposal to the national legislature that capped emissions at around 10 billion tonnes for 2020.
China has not published official carbon emissions data but researchers at Tsinghua University estimated the total reached 7.25 billion tonnes in 2010.
Neither has Beijing detailed how big emissions will be when they reach their peak. It has previously set targets to reduce carbon intensity - emissions per unit of economic growth - by 45 per cent by 2020 from 2005 levels.
Zheng also warned that global climate change was posing safety and stability risks to the mainland's mega projects, including Three Gorges Dam, the South-North Water Diversion Project and changes to the national power grid, especially as the rate of warming China was experiencing was higher than the global average.
"Against the backdrop of global warming, the risks faced by our large engineering projects have increased," Zheng said.
Weather changes would affect their operation, technological standards, engineering and economic impact.
Wind patterns had shifted, worsening the smog problem in the central and eastern region, he said.