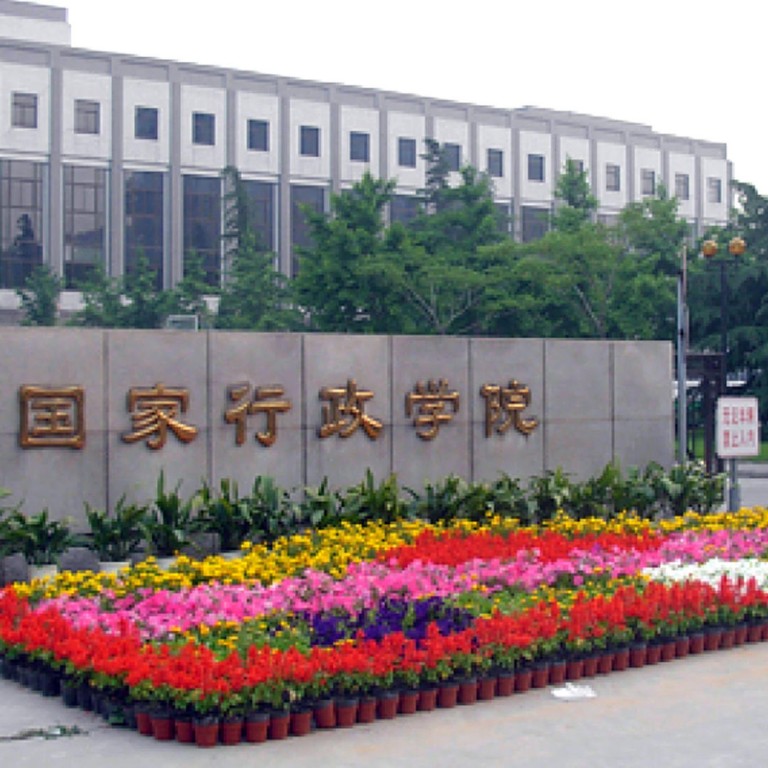 Campaign to teach Chinese civil servants the 'ancient classics'
Millions of officials will learn how to improve their talents and cultivate morals as part of a political indoctrination course
Millions of government officials and civil servants on the mainland will be asked to learn ancient Chinese classics - or "guoxue" - as part of a patriotic indoctrination course aimed at boosting their talents and morals.
To prepare for the nationwide education campaign, the Chinese Academy of Governance has published its first series of textbooks on ancient Chinese classics aimed at officials, the reported yesterday.
"All the current government cadres at various levels will be asked to undergo the training course on traditional Chinese culture, provided by the Chinese Academy of Governance and its affiliates at provincial level governments," it said.
The Chinese Academy of Governance, an affiliate to the State Council, is a state-of-the-art training centre for senior civil servants, executives at state-owned enterprises and officials in social institutions.
It also works as a think tank to the central government on policy related to the management of the civil service and the training of officials.
The textbooks cover topics including philosophy, self-cultivation of character, governance, personnel management, rule of law, education and social morality.
The books also contain materials similar to those prepared for the ideological education of students at primary and secondary schools.
The said that the publishing of the books suggested traditional Chinese culture would become part of the official curriculum in the training of civil servants.
The report quoted recent speeches by President Xi jinping that emphasised patriotism and the need for officials to learn about traditional culture.
Xigen Li, associate professor with City University of Hong Kong's department of media and communications, said there needed to be clarification on exactly what was meant by the term "guoxue", a broad expression used to refer to ancient Chinese classics.
Li said if it referred strictly to traditional Chinese culture, then it would not involve the teaching of political guidelines.
"There are useful ideas in the traditional Chinese culture. However, 'guoxue' does not offer effective prescription for managing the social system of a modern society," Li said.
Since coming to office, Xi has launched an ideological campaign aimed at promoting socialist values among officials and cracking down on corruption and abuse of power.
Xi has also emphasised the need for officials to learn about traditional culture.
The newly published books will help cadres work on their moral characters, boost their governance skills and promote rule by law and are specifically aimed at self-cultivation. The books also cover the nurturing and promotion of talent, responding to emergencies, and environmental protection.
Officials will be encouraged to study the textbooks on their own, though doing so will not be compulsory.
This article appeared in the South China Morning Post print edition as: Cadres tolearn the 'ancient classics'