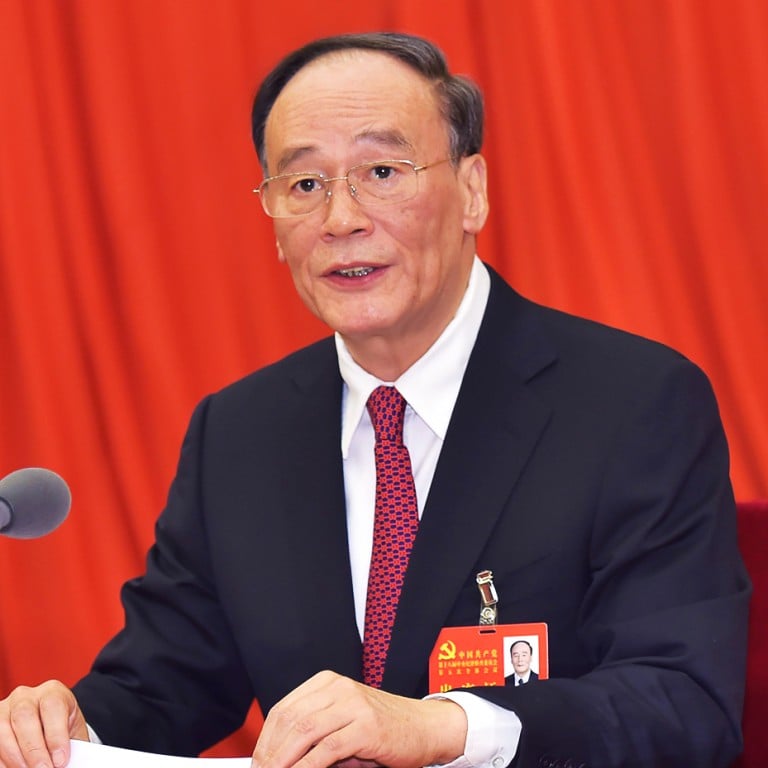 China's graft-busters train sights on new round of targets
More than two dozen state bodies and companies will be inspected as the party's watchdog embarks on a new round of checks
The Communist Party's top anti-graft agency announced on Tuesday that 26 government bodies and state-owned companies, including the newspaper and several companies with a big presence in Hong Kong, would be targets of its new round of corruption inspections.
The Central Commission for Discipline Inspection said in an article on its website that the companies to be targeted in this year's second inspection round included China Resources Group, China National Travel Service (HK) Group Corporation, China Merchants Group, China Eastern Airlines, Anshan Iron and Steel Group, and China Aerospace Science and Technology Corporation.
Apart from party mouthpiece , official bodies targeted include the State Council's poverty relief and development leading group, the Ministry of Transport, the National Railway Administration, the Taiwan Work Office of the Communist Party and party journal .
The semi-official Hong Kong China News Agency last year reported that the central government's liaison office in Hong Kong and Macau had also come under the graft watchdog's gaze.
CCDI head Wang Qishan was quoted as saying in a meeting yesterday that the party's anti-graft work must be like a "sharp sword" and must follow the party and the people's will. The meeting concluded that "our party has an extremely strong ability to self-correct … we must always improve the party's supervision system and lock power into a cage", according to the article.
Wang has led President Xi Jinping's sweeping anti-corruption campaign since 2013 and the CCDI has pledged to inspect all important state-owned companies and financial institutions this year.
The commission also said in one of its affiliated newspapers that its investigators in Fujian province would formally seek help from China Mobile, China Unicom and China Telecom to help track down fugitives who have fled overseas from this year. The report did not detail the work telecoms companies would be asked to carry out.
The province's anti-corruption investigators had so far tracked down nine fugitives accused of abuse of power, the report said.
Hundreds of party officials have been detained for alleged corruption since Xi launched a massive anti-graft campaign after taking power in 2012.
The most high-profile official to fall is Zhou Yongkang, the former national security chief who was jailed for life earlier this month for taking bribes, abuse of power and intentionally leaking state secrets.
The CCDI released a detailed list in April of 100 fugitives it wants to extradite back to China as part of its "Sky Net" anti-corruption drive.
The commission has also warned its agents around the country to keep their investigations secret and not leak information to avoid lobbying pressure. It also told them to strictly abide by procedure so as not to compromise their cases. "Otherwise it will harm the credibility of the discipline inspection agency and the image of the party," it said.
This article appeared in the South China Morning Post print edition as: Graft-busters train sights on new targets