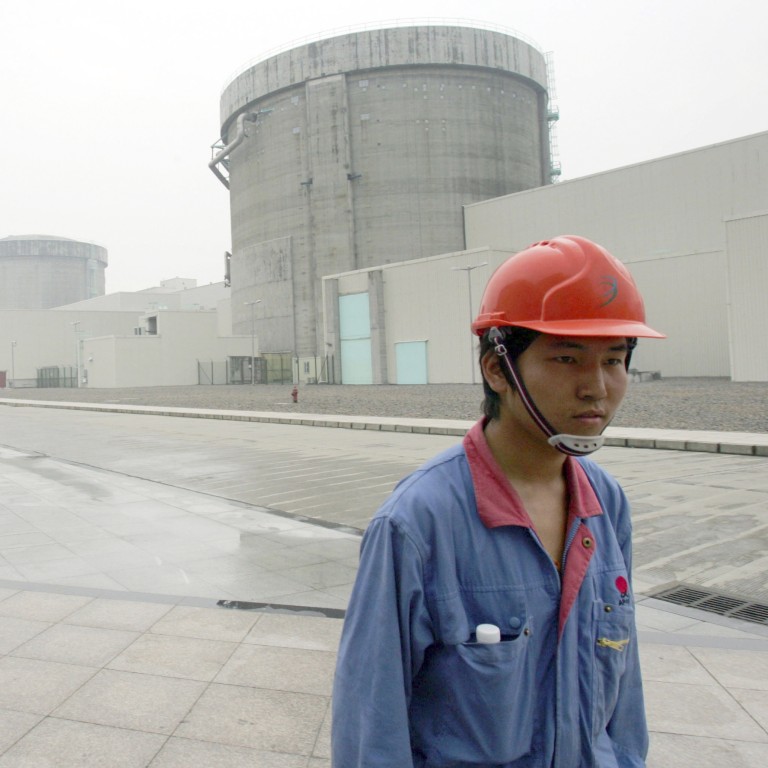 China begins nationwide nuclear safety checks after deadly Tianjin explosions
The inspections will last until November and will focus on the manufacturing and utilisation of nuclear equipment and technology, equipment used at uranium mines, and nuclear radiation risks, the Ministry of Environmental Protection said in a notice late on Monday.
China is embarking on a rapid nuclear construction programme that aims to raise total capacity to 58 gigawatts (GW) by the end of 2020, up from 23 GW at the end of July, and it also has ambitions to build its new reactor designs overseas.
Although none of China's existing reactors has experienced any serious accidents, the country's entire nuclear construction programme was suspended in 2011 following the Fukushima disaster in Japan.
A moratorium on new project approvals until early this year has put the 2020 target in doubt.
After Fukushima, Beijing promised to adhere to the highest possible "third generation" safety standards in all new projects.
However, one high-profile third-generation project, the world's first Westinghouse-designed AP1000 reactor in eastern coastal Zhejiang province, has been repeatedly delayed as a result of design flaws and tougher safety checks.
Chinese authorities said last Friday that they had ended the search for the remaining eight people still missing after the massive explosions in Tianjin on August 12.
Officials also set the final death toll in the nation's worst industrial disaster in years at 173.
The announcement on the city government's microblog said there was no hope of finding the eight people, and the court would now start issuing death certificates.
"After thorough investigations by all parties, it is certain that there is no possibility of survivors," said the statement, posted late on Friday night.
The eight include five firefighters, underscoring the explosion's status as the worst ever disaster for mainland first responders, more than 100 of whom were killed, including police officers. A total of 104 firefighters died.
Investigations into the blasts at the Ruihai International Logistics warehouses showed they were located closer to homes than permitted, and stored much more hazardous material than authorised, including 700 tonnes of highly toxic sodium cyanide.
A series of massive explosions late at night shattered windows and tore facades off buildings, while launching debris including heavy steel storage canisters into nearby communities with the force of artillery shells.
Disgruntled homeowners have held numerous angry protests demanding the government buy back their flats.