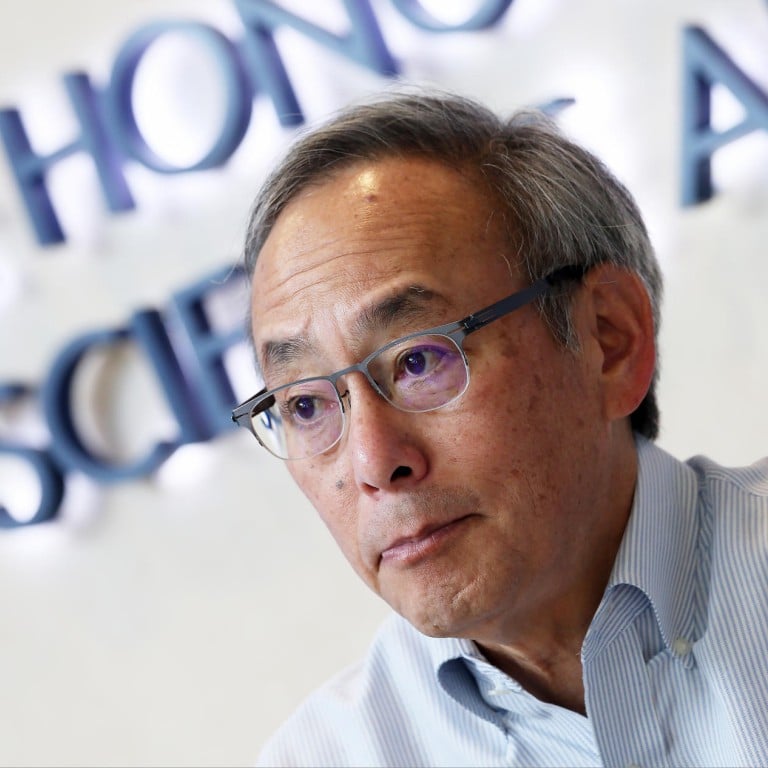 China keen to meet carbon goals five years early, former US energy chief says
Steven Chu, who served in Barack Obama's first term, says Beijing wants to reach emissions cap and renewable targets by 2025
China intends to achieve its carbon reduction and renewable energy targets five years ahead of schedule, former US energy secretary Steven Chu said, as Beijing readies for climate talks in Paris.
Speaking on Tuesday before a speech on clean energy at Hong Kong University of Science and Technology, Chu said China's commitment to cap emissions, limit the use of fossil fuels and increase the share of renewable energy as its primary sources of consumption to about 20 per cent by 2030 - a goal set by President Xi Jinping during his meeting with his American counterpart last November - was "surprising and aggressive".
Beijing wanted to reach the goal ahead of the schedule, he said. Beijing will offer to reduce emissions per unit of gross domestic product by 60-65 per cent from 2005 levels by around 2030 in the package it will take to the United Nations conference in December.
"When I talked to people [from China] privately, they say we want to really do this by 2025," Chu said. "I think they are sincere and they really want to do this," he added, although he declined to specify whether he was referring to Chinese officials.
To meet that reduction, China needed better coordination and implementation of its policies at home, Chu said.
"It's not enough to say we store this much solar [energy] and this much wind [energy]. You've got to use it, replace coal-burning plants … enforce regulation already on the book."
Chu, who won the Nobel Prize in physics, served as energy secretary in US President Barack Obama's first term. His remarks came as top negotiators from Beijing, including State Councillor Yang Jiechi , and Washington gathered in the United States for two days of climate talks ahead of Xi's state visit.
The White House said the summit would see the signing of a declaration featuring more aggressive reduction goals by some major Chinese cities. Dozens of mainland cities have committed to peaking carbon dioxide emissions earlier than 2030.
Li Yan, Greenpeace East Asia climate and energy campaign manager, said China's earlier statement that emissions would peak "no later than 2030" had "left space" for hitting the target ahead of schedule. The country's efforts in tackling air pollution and other recent changes in its energy and economic structure made such progress even more realistic, she said.
"China's coal consumption had already been dropping in 2014, and in the first eight months of 2015, plus the installation of renewable energy is continuously being added, making it possible for China to peak earlier at a smaller cap," Li said.
It was unlikely China would make a formal announcement to revise its existing pledges ahead of the December summit, Li said.
Chu doubted all 129 attending countries would reach a consensus, but he hoped some would release ambitious targets.
This article appeared in the South China Morning Post print edition as: China eyes early carbon goals: ex-US energy chief