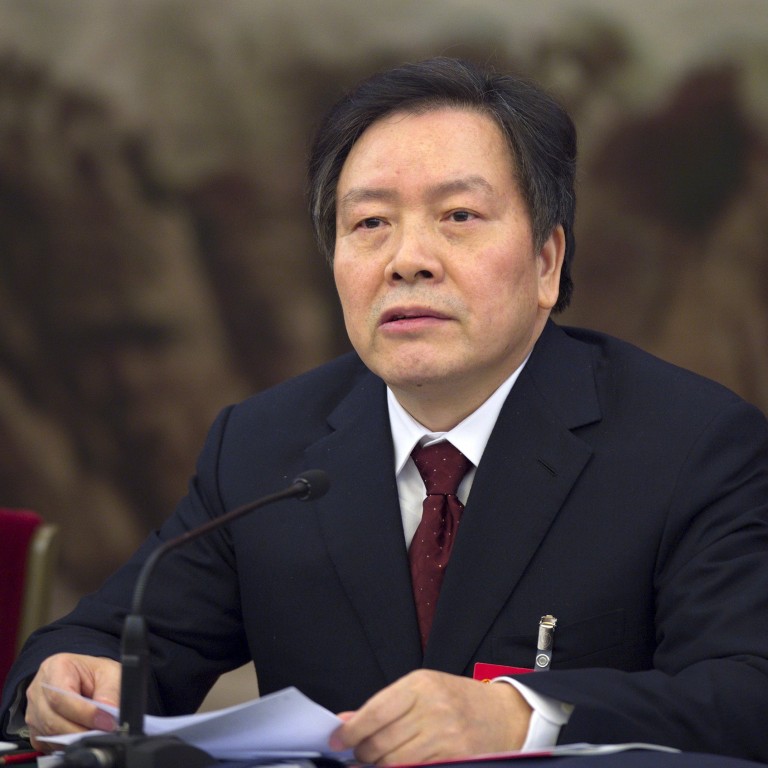 China's Communist Party tightens grip on dissenting voices, gluttony, improper sexual relations - and golf
Inappropriate comments about the Communist Party's key policies, vilifying party leaders, and distorting party history could all lead to a member's expulsion from the party, according to Beijing's latest discipline rules.
Amendments to the rules - the first since 2003, which were passed at a Politburo meeting in October and issued on Monday - include changes involving political discipline that observers believe are aimed at tightening the party's grip over members.
The changes have sparked fears the party is further chipping away at varied opinions.
The amendments, effective from next year, ban "inappropriate assessment of major party policy that harms party unity", "vilifying the party and its leaders" and "distorting the history of the party or the military".
Golf and gluttony are listed as violations for the first time, too, along with "improper sexual relations". Before, the rules banned only "keeping paramours and committing adultery".
"These changes will strengthen in-party governance, and make political discipline more binding," said Zhuang Deshui, deputy director of the Clean Government Centre at Peking University. "They will also better preserve the party's image and authority, and its leaders."
The party's anti-graft watchdog, the Central Committee for Discipline Inspection, is paying increasing attention to political discipline - including speeches and the political stance of cadres - in a campaign that had focused mostly on economic corruption.
Last week the watchdog issued a statement accusing Zhou Benshun, former party boss of Hebei province, of violating party discipline by "making statements against the party line on major issues". He was sacked from the party over the allegations, and is also suspected of corruption.
Yet definitions remain vague. "Carrying out political discipline can mean many things, so it is hard to define [violations]," Zhuang said.
Despite the party's rigid propaganda line, some members - mostly scholars, senior executives or retired officials - have still been able to express differing views in occasional opinion pieces they have published or in speeches given at meetings.
However, the new rules have sparked fears that even such practices may now be at risk.
"[This] means that differing opinions are not allowed in the party," Beijing political commentator Zhang Lifan said. "Party members are about to be deprived of their democratic rights. It's not just the liberals who are no longer allowed to talk, but also Maoists."
But the lack of differing views could harm the party. "A top-down Leninist party, with a single voice, may help overthrow an old regime," said Hu Xingdou , a party member and economics expert at Beijing University of Technology. "But facing a market economy and a diverse society, the ruling party needs to respect free minds and individual personality more."
The new rules also explicitly ban cadres from forming groups within the party or "in-party clans". Previous rules only banned splitting the party by forming secret groups.
This article appeared in the South China Morning Post print edition as: Party tightens grip on dissenting voices