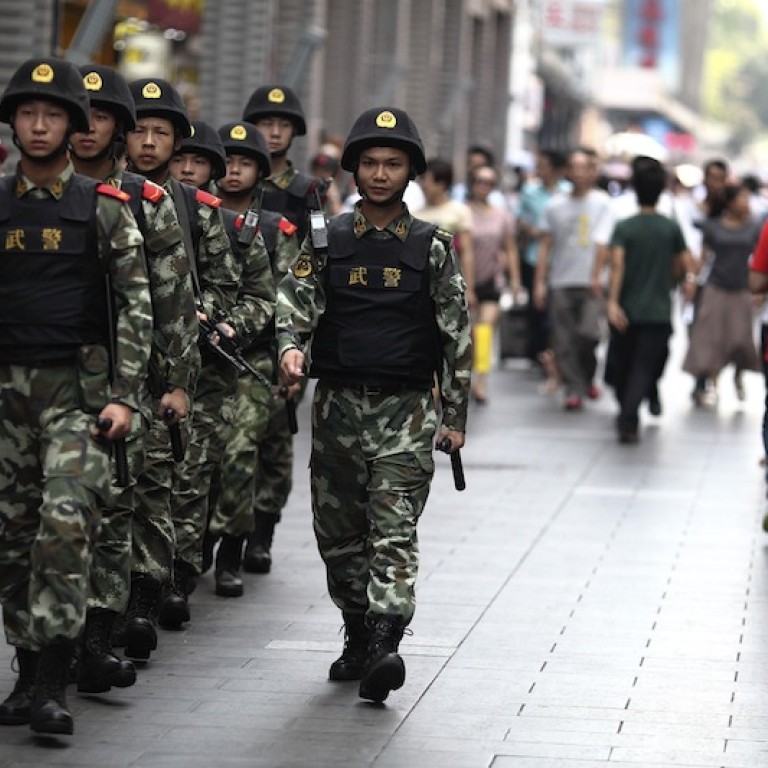 Editor of Communist mouthpiece in China's restive Xinjiang region expelled from party under graft watchdog's new gag laws
The former editor-in-chief of Xinjiang's top Communist Party mouthpiece has been expelled from the party for a series of alleged violations, including openly opposing authorities' key policies in the restive western region.
Zhao Xinwei, who had headed the official Xinjiang Daily, is also accused of corruption and could be prosecuted, Xinjiang's official news portal Yaxin.com reported on Monday.
In mid-October, the Party's anti-graft watchdog amended its disciplinary rules, which added more offences that could lead to the expulsion of cadres, such as vilifying party leaders and "distorting party history", as well as openly making "inappropriate" comments or challenges to the party's key policies and directions.
Zhao, 58, was taken in for questioning in May. Before being appointed to Xinjiang Daily as the paper's Party secretary, deputy director, and editor-in-chief in 2011, he headed the propaganda department of Kashgar, a predominantly Uygur city in the remote southwest of the autonomous region, for about six years.
According to the report, Zhao "improperly discussed" party policies in Xinjiang and "publicly made comments in opposition" to how the party conducted itself in the region, the newspaper said in a terse front page report.
"(His) words and deeds were not in line with the centre or regional party committee," it added, citing infringements over issues of principle such as opposition to separatism, "violent terrorism" and religious extremism, but did not elaborate.
The probe further found that Zhao abused his position, squandered public funds, took gifts and embezzled money, the report said.
Hundreds of Han Chinese and Uygurs have died in the region in recent years in unrest blamed by the government on Islamist militants.
Rights groups and exiles say controls on the religion and culture of the Turkic-speaking Muslim minority are more to blame for the violence.
Beijing denies any such repression takes place.
Additional reporting by Reuters