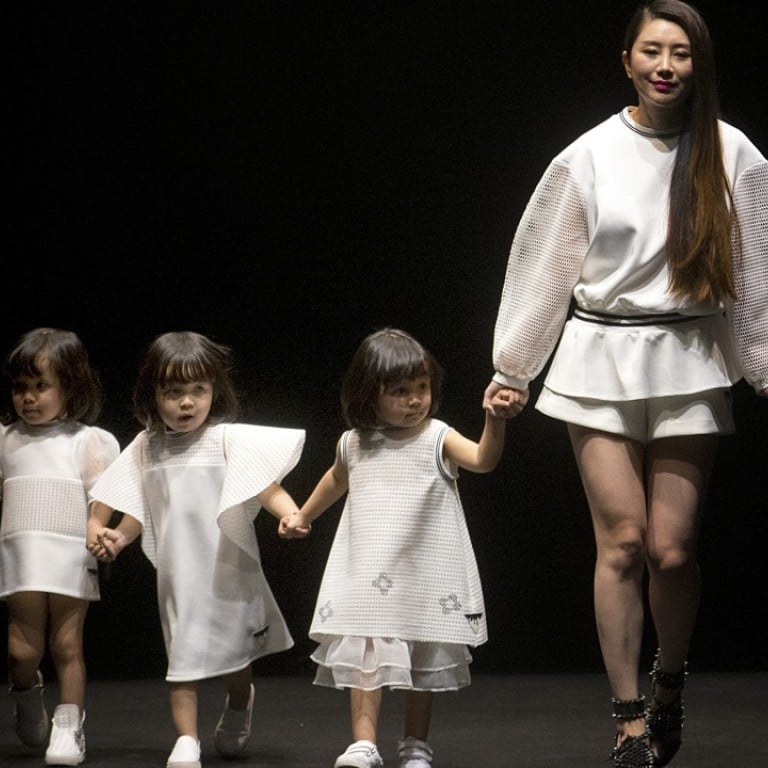 China's population to peak in 2029 under two-child policy: family planning official
Economic boost from extra births due to new two-child policy will be welcome, but overpopulation problems endure
The two-child policy would boost the economy and delay the peak in the mainland's population by two years, a family planning official said on Sunday.
But he ruled out giving couples free rein over how many children they had, saying China still faced decades of overpopulation.
The population, which stood at 1.36 billion last year, would hit a high of 1.45 billion in 2029, said Wang Peian, vice-minister of the National Health and Family Planning Commission.
Ninety million of the 140 million child-bearing age women who have been married and given birth to a child would now be allowed to have a second.
The government estimates the new policy will result in an extra 17 million babies born within the next five years – more than three million more each year than at present. In some of those years, there are expected to be more than 20 million births.
"New births will increase sharply within a short period and 76 per cent of the newly born second children will be in urban areas," said Wang.
However, the increase as a percentage of the whole population was not significant, he said.
Prior to the announcement of the two-child policy by the Communist Party leadership last month, Beijing had been strict in carrying out the one-child policy it formally imposed in 1980. Its heavy-handed approach sometimes included forced abortions even in late-term pregnancies, and drew frequent criticism.
Beijing hopes the shift in approach can help it to solve the problems of slowing economic growth and an ageing society.
Prior to the introduction of the two-child policy, more than 38 per cent of the population were expected to be older than 60 by 2050. Beijing hoped the two-child policy could reduce this by two percentage points, Wang said. He added that the labour force would increase by 30 million by 2050.
The two-child policy would boost economic growth by 0.5 of a percentage point, a study by the Chinese Academy of Social Sciences estimated.
Wang said that the new policy had already provided a boost to the maternity industry, which had been performing well in the stock market recently.
After reaching 1.45 billion the population would drop back to 1.38 billion in 2050, Wang said, but the pressure of overpopulation would remain.
Yuan Xin, a demographer with Tianjin's  Nankai University who has advised Beijing on family planning policy, said if couples took the opportunity to have two children the policy would "be in place for a long time". "But if people are unwilling to have a second child the government might come up with a new policy, such as encouraging births," he said.
Yuan expected "gradual and cautious" change in the loosening of population controls.
This article appeared in the South China Morning Post print edition as: Two-child policy enough for now: family official