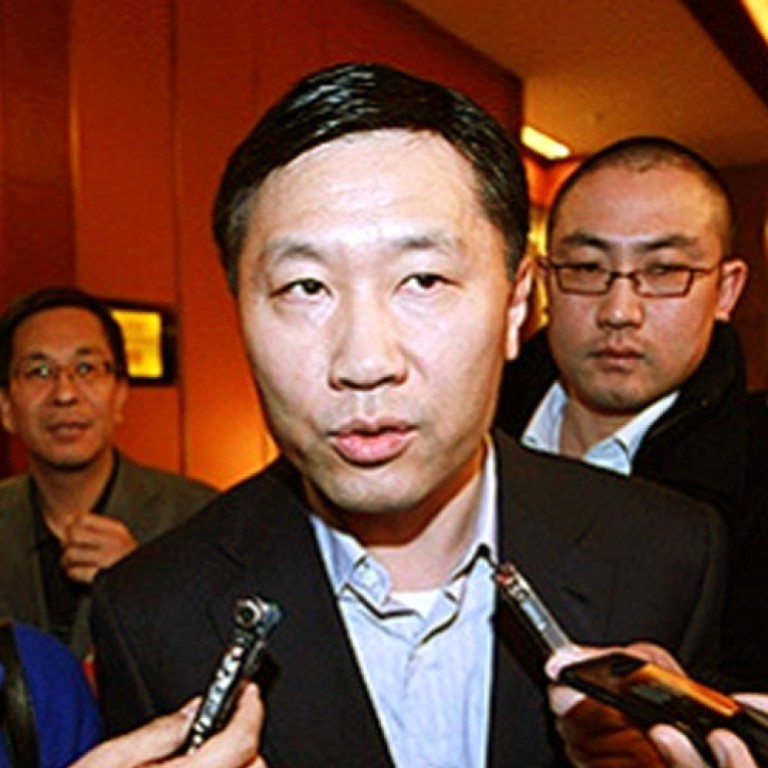 Top official at China's securities watchdog caught in anti-corruption crackdown
CSRC vice-chairman Yao Gang was one of the officials responsible for stabilising the market
The mainland's anti-graft watchdog has netted the most senior securities regulator to date in a broad crackdown on the financial sector in the wake of the summer's stock market meltdown.
Yao Gang, vice-chairman of the China Securities Regulatory Commission, was under investigation over suspected "serious violation of party discipline" - a euphemism for corruption, the Central Commission for Discipline Inspection said on Friday night.
Yao, 53, was one of the commission's most senior officials, second only to chairman Xiao Gang. He was in charge of initial public offering approvals before moving to oversee the bond and futures sectors earlier this year.
"It's kind of score settling after the stock market rout," one dealer said. "Yao was in charge of IPOs. And the IPO approval sector was quite corrupt."
Another trader from a mid-sized bank in the mainland's east said Yao's sacking was the result of "internal politics". The trader said there had been rumour since Wednesday that Yao was under investigation for insider trading and more officials might fall.
The market rout triggered fears of a financial crisis, prompting Beijing to step in to restore investor confidence. More than 1 trillion yuan (HK$1.2 trillion) in rescue funds was thought to have been pumped in to stop the crisis.
Yao was one of the officials responsible for stabilising the market, Caixin reported. Others include Zhang Yujun, the CSRC's former assistant chairman overseeing brokerages and fund houses who was put under investigation in September.
More than 10 officials at Citic Securities, the mainland's largest brokerage, were also investigated, with its president Cheng Boming being questioned by police for alleged insider trading.
The CCDI sent inspectors to the commission last month.
Peking University governance professor Zhuang Deshui said the authorities stepped up anti-graft efforts in the financial sector to try to boost investor confidence and remove vested interests seen as hindering financial reform. "The government has launched a series of measures to stabilise the market … [but it] is still volatile," he said. "The stock market rout is a curtain raiser for anti-corruption efforts in the financial sector."
Yao started working for the CSRC in 1993, as deputy head of the securities department. In 1999, he moved to Junan Securities, before returning to the CSRC in 2002. He became the CSRC's vice chairman in February 2008.
Yao had a reputation for pragmatism, Caixin reported.