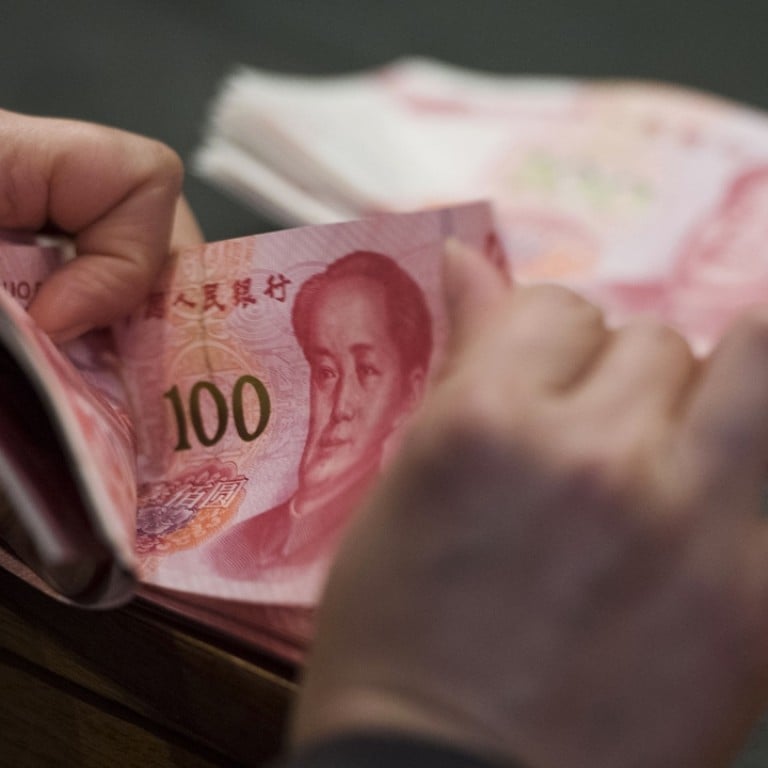 China stimulus push stalls as local officials try to avoid anti-corruption spotlight
President Xi Jinping's nationwide anti-corruption push has scared local officials into not approving new development lest their shady past is uncovered
Local officials in China are dithering over project approvals and business deals, some to avoid the spotlight of an anti-corruption campaign, impeding Beijing's plans to use infrastructure spending to arrest slowing economic growth.
Though the National Development and Reform Commission (NDRC) approved 1.9 trillion yuan ($300 billion) of investment projects in the first 10 months of 2015, the country's top auditor estimates $45 billion of projects are behind schedule, including a railway line in Yunnan delayed five years by official sloth.
Provincial and city officials were once in the vanguard of China's breakneck expansion, and they didn't always play by the rules for procurement or when awarding contracts or rights for land use.
Now, when the central government is trying to lift growth from 25-year lows, they fear drawing attention to themselves in case their past comes back to bite them.
China has stepped up inspection and auditing of big projects to curb graft since late 2012, when President Xi Jinping declared war on corruption, vowing to go after powerful "tigers" and lowly "flies".
"Many people fear that the more they do, the more likely they will get into trouble," said an official in southern Jiangxi province, who requested anonymity.
"Local officials are not fully implementing the central government's policy measures," said the official.
Prosecutors investigated 4,040 civil servants at the county level or above in 2014, an average of 11 a day, parliament was told in March.
But keeping their heads down is also getting them into trouble.
State media reported in September that nearly 250 officials had been punished for failing to spend government funds, delaying projects or sitting on land earmarked for development.
Premier Li Keqiang has repeatedly scolded procrastinating officials for laziness. Local media said he pounded the table as he blasted officials for inertia at a meeting last year.
Carrot and stick
Li has since been trying a little carrot to go with the stick, promising to promote "upright" officials while sacking crooked ones, and give them a bit more rope to do the right thing.
"We should give local authorities more autonomy in making decisions and give more support for local officials who are willing and capable of doing things," Li told provincial officials during a meeting in October.
In the first 10 months of the year, local reticence has contributed to a slowing of annual growth in fixed-asset investment to 10.2 percent, the weakest pace since 2000, despite the NDRC's quickening of project approvals.
Low returns and the lack of legal protection have hampered Beijing's efforts to lure private investment into infrastructure projects, adding pressure on the government to spend more.
"It will be very difficult to stabilise economic growth without local support," said a researcher with the NDRC.
"The ordinary people welcome the fight on corruption, but this brings about side effects as some officials are not doing anything."
Many growth-obsessed officials have been caught in the campaign.
Liu Zhijun, the former railway minister nicknamed "Great Leap Liu" for pushing construction of the world's largest high-speed network, received a suspended death sentence in 2013 for corruption and abuse of power. Local media said a well-known businesswoman, sentenced to 20 years, had helped Liu secure 49 million yuan in kickbacks for railway construction contracts.
Xi looks determined to sustain the anti-graft drive, promising institutional reforms and system building so officials "will not dare and cannot afford to be corrupt".
Massive debt in provinces also a problem
The anti-corruption campaign is not the only reason officials are dragging their feet.
Provinces and cities are groaning under 24 trillion yuan in debt, equivalent to almost two-fifths of GDP, after responding to Beijing's last big stimulus push during the global financial crisis in 2008-09.
Economic growth slowed to an annual 6.9 percent in the third quarter, and many analysts expect it to slow further.
"The economy still needs policy support, and it will depend on whether policy measures can be implemented at local levels," said an influential economist at a top government think-tank.
Xi said last week that annual growth of at least 6.5 percent was needed over the next five years to realise a goal of doubling GDP and per capita income between 2010 and 2020.
But policy insiders say weakness may persist if local government continue to thwart Beijing's policy.
"The anti-corruption campaign will continue, but corruption cannot be resolved overnight, and they need to boost local confidence," said an official in the eastern Zhejiang province who requested anonymity.
"The central authorities may have to make some adjustments. If you cannot boost the economy, everything else could be just empty talk."