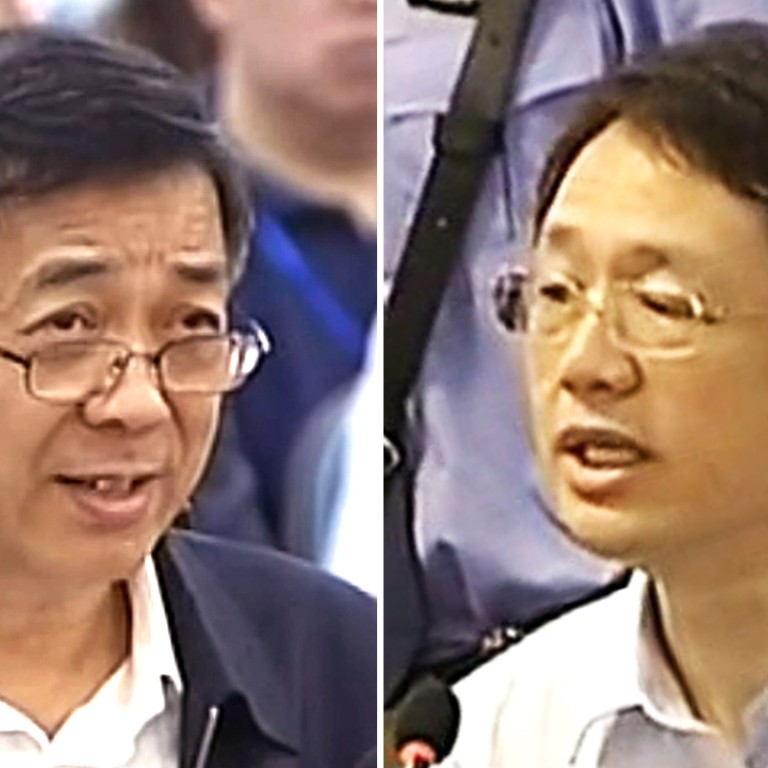 Jailed Bo Xilai ally was 'in excellent condition' before 'mysterious' heart attack
A former high-flying Dalian tycoon associated with disgraced princeling Bo Xilai was in "excellent health and mental condition" two months before his unexpected death in jail from what his family was told was a heart attack, mainland Chinese media reported on Wednesday.
Xu Ming, 44, rose to become one of the mainland's youngest billionaires after he founded Dalian Shide – a conglomerate with interests ranging from construction materials to insurance, real estate and soccer – in 1992.
Twenty years later, he was jailed for four years for offering the disgraced former China Communist Party boss of Chongqing Bo Xilai and his family 20.6 million yuan (HK$24.9 million) in bribes, Prism, an investigative website run by Tencent said on Sunday.
Xu died of a heart attack in a Hubei prison on Friday, according to Prism. A friend of Xu's said that during the Mid-Autumn Festival in late September, Xu had told family and friends his health and mental state were in "excellent condition", and that he even worked out occasionally.
He also told friends he expected to be released next February as his sentence had been shortened by seven months.
His friend said the Xu family was told he had had a heart attack when using the toilet early on Friday, but the family was not notified of his death until hours later. The delay was not explained.
In a previous report, Prism cited a senior Shide manager and sources close to Xu's family as saying that his death was a shock.
The manager said he had never heard of Xu having a heart problem. Xu's body was cremated and the ashes arrived in his hometown Dalian on Sunday, two days after his death. A family friend of Xu's said they could not understand the decision to cremate the body so soon.
"He led an ostentatious life, had a mysterious trial and ended with a mysterious death," property tycoon Feng Lun wrote of Xu's death.
"We know nothing about when Xu Ming was sentenced, for how many years, on what charge, or where he was jailed," Feng wrote on his WeChat account.
Despite abundant coverage of Bo Xilai's August 2013 trial, Xu's case was shrouded in mystery. Xu, Bo's "moneyman", last appeared in public when he testified in court that he had bribed Bo.
Like Xu's trial, his death was not mentioned in official Chinese media.