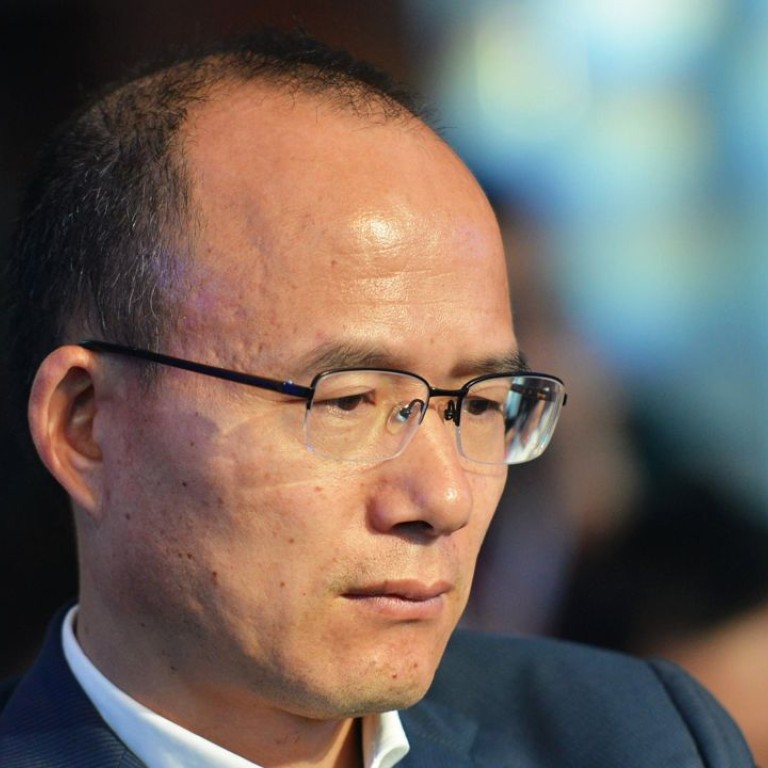 Dead, detained or missing: China's businessmen and officials are disappearing
Guo Guangchang, dubbed the mainland's Warren Buffet, is 'assisting authorities' and the nation's George Soros is under arrest as President Xi Jinping gets tough on the financial industry
The one-and-half-day disappearance of Shanghai tycoon Guo Guangchang, chairman of Fosun Group, who is sometimes referred to as China's Warren Buffet, comes at a particularly disturbing time for the mainland's richest business figures.
The whereabouts of Guo became a guessing game for more than a day, from noon on Thursday until Friday night when Shanghai Fosun Pharmaceutical announced that Guo was assisting the legal authorities in their investigations. In other words, Guo is not charged with any wrongdoings for now. However, the whereabouts of Guo and when he will be free are still unknown.
Investigations are now going on into other mainland business figures.
Earlier this month, a high-flying Dalian tycoon associated with disgraced princeling Bo Xilai, Xu Ming, was reported dead of a heart attack while in jail, despite being reported as enjoying an "
excellent health and mental condition
" just two months before his imprisonment.
Xu Xiang, an aggressive private fund manager regarded as China's George Soros, was arrested last month for alleged inside trading, while six of the top eight executives at CITIC Securities, a brokerage house aiming to become China's version of Goldman Sachs, are being held for questioning over possible wrongdoing.
"The root problem lies in China's problematic ties between business and government," said Hu Xingdou, an economics professor at the Beijing Institute of Technology. "Business has to collude with power to grow, and when there is a change in who is in power, business bears the brunt."
As the Chinese government controlled vital sources of input for businesses, including capital and land, it was very difficult for Chinese entrepreneurs to stay away from politics and government power, Hu said.
Earlier this year
a series of suicides were linked to the corruption crackdown in China, with four officials jumping to their deaths in as many days.
The abrupt downfall of business leaders is nothing new in China.
Former entrepreneur Huang Guangyu, once the richest man in China, is still serving a 14-year jail sentence after being convicted of bribery and insider trading. Xu Ming, once a high-flying tycoon with close links to disgraced princeling Bo Xilai, died in prison at the age of 44 on December 4, only months before his scheduled release, despite reportedly being in "excellent health" just two months earlier
"A private business tycoon once said, 'In the eyes of a government official, we are nothing but a cockroach'," Feng Lun, chairman of China's privately-owned Vantone Holdings, wrote in a widely circulated article after the death of Xu. "If he wants to kill you, he can; if he wants to keep you alive, he can."
Since President Xi Jinping (習近平) came to power three years ago, he has listed the crackdown on corruption as a priority. Targeting both tigers and flies – high-flying cadres and low-level officials – Xi and his close ally, Wang Qishan, head of the Central Commission for Discipline Inspection, have brought down more than 100 ministerial-level officials and many more businessmen associated with them.
In one extreme case, former Sichuan (四川) mining tycoon Liu Han – who ran the Hanlong Group conglomerate and had dealings with Zhou Bin, the son of China's disgraced former security czar, Zhou Yongkang (周永康) – was executed in February after being convicted of charges including murder and running a mafia-style gang.
"Now the anti-corruption focus is shifting to the financial industry, a stronghold of interest groups," said Zhuang Deshui, a governance professor at Beijing's Peking University.
"The stock market rout this summer has provided a good chance to uncover those interest groups, and the top leadership is determined to crack down on them and annihilate them."
However, some doubts remain.
"There are deep-rooted institutional reasons for China's corruption, but the anti-corruption campaign is like a political movement," said one government researcher in Beijing, who declined to be named because of fears of facing possible repercussions for speaking about the subject.
"It's kind of unfair to punish businessmen since they really have had no choice – every business approval they need requires certain amounts of money to change hands to cement the decision."
In an article published last year, Guo wrote that he was confident about his company and its relationship with the government.
"You have to believe that if your company doesn't make mistakes, or act irresponsibly, then the government will leave you alone," Guo wrote.
"Many people have told me that it's very easy for the government to kill a company, no matter how great the company is. I couldn't help asking: if I am behaving myself, then why would the government want to kill me?"
Perhaps we are now about to find out if Guo's confidence is well founded.