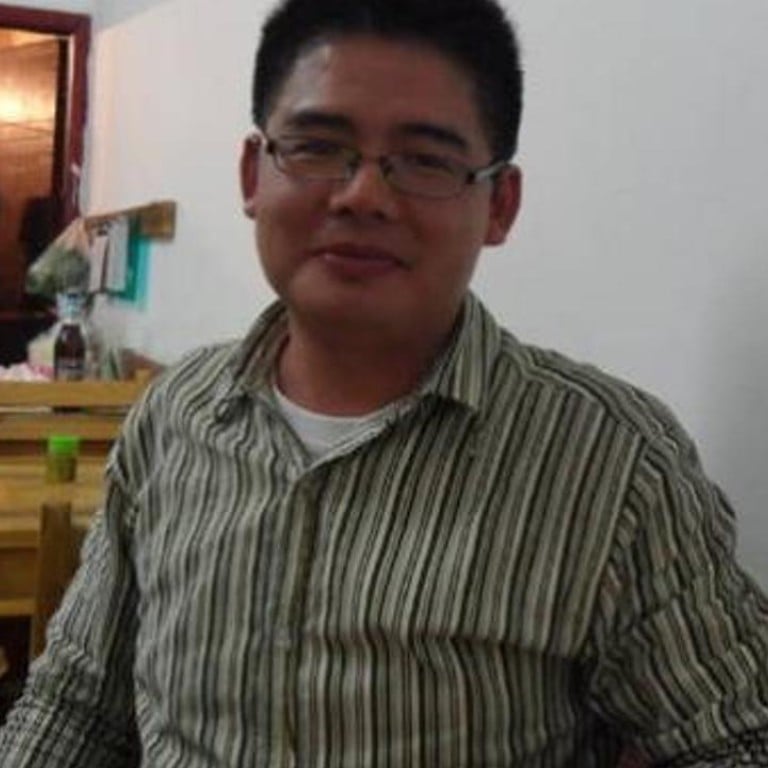 State media accuses detained labour activists of litany of offences
Xinhua publishes lengthy article claiming seven figures who helped protect workers' interests in Guangdong ran illegal operations and had unauthorised help from overseas
Seven leading Guangdong labour rights activists detained by provincial police earlier this month have been accused by state media of operating illegal organisations with overseas donations, improperly handling worker disputes and severely disturbing social order.
The claims were made in an article nearly 6,000 words long and published by Xinhua on Tuesday night.
It alleged professional and personal flaws in the activists, citing an investigation by the police.
Critics described the article as a "smear campaign" aimed at justifying mainland authorities' crackdown against labour rights defenders.
The bulk of the accusations targeted Zeng Feiyang, the director of the Guangdong Panyu Migrant Worker Centre. Zeng is known as most influential workers' rights activist on the mainland and was placed under criminal detention for "gathering a crowd and disturbing public order" early this month.
Around the same time, the authorities detained Zhu Xiaomei, He Xiaobo, Meng Han, Peng Jiayong, Deng Xiaoming and Tang Huanxing.
The round-up constituted the largest crackdown on labour activists in years and came in the wake of a nationwide campaign targeting rights lawyers, launched in July, which saw at least 248 people taken away, detained or arrested.
As China's economic growth slows, tens of thousands of migrant workers in Guangdong province alone have staged protests in recent months demanding employers settle outstanding social insurance payments before they close down or relocate away from the Pearl River Delta.
Non-government organisations provide services aimed at upholding workers' rights that the government-affiliated All-China Federation of Trade Unions fails to provide. But the NGOs remain in a legal grey area because they are denied official registration.
Labour rights activists including Zeng have been subjected to repeated physical assaults and harassment.
The Xinhua article claimed it had revealed "the truth of a deeply buried" scam by detailing how the activists "manipulated" workers, overseas media and foreign sources of funding.
The activists were "instigating crowds and disturbing social order while hurting China's national image as well as its socialist system".
It accused Zeng of targeting foreign enterprises or companies in labour-intensive industries.
It said he had close contact with diplomats and had gone overseas for training, beginning in 2002.
The article gave what it said were details of the activists' lifestyles. Zeng was accused of being expelled from a vocational school after hiring prostitutes in his younger years and maintaining improper relationships with women other than his wife.
Activist Meng Han was said to have maintained a relationship with a married woman, while Peng Jiayong was accused of fighting.
Commenting on the accusation, China researcher of Amnesty International Patrick Poon said the article was a "smear campaign" to justify the earlier detentions.
"It simply shows how the government is not genuinely following its own laws and judicial procedures. Putting these people on a 'public trial' by the national media instead of following formal procedures deprives them of any chance to have a fair trial.
"Similar to how [authorities] handled the crackdown on the detained lawyers in July, there is no way to see justice in these cases of the detained labour activists," Poon said.