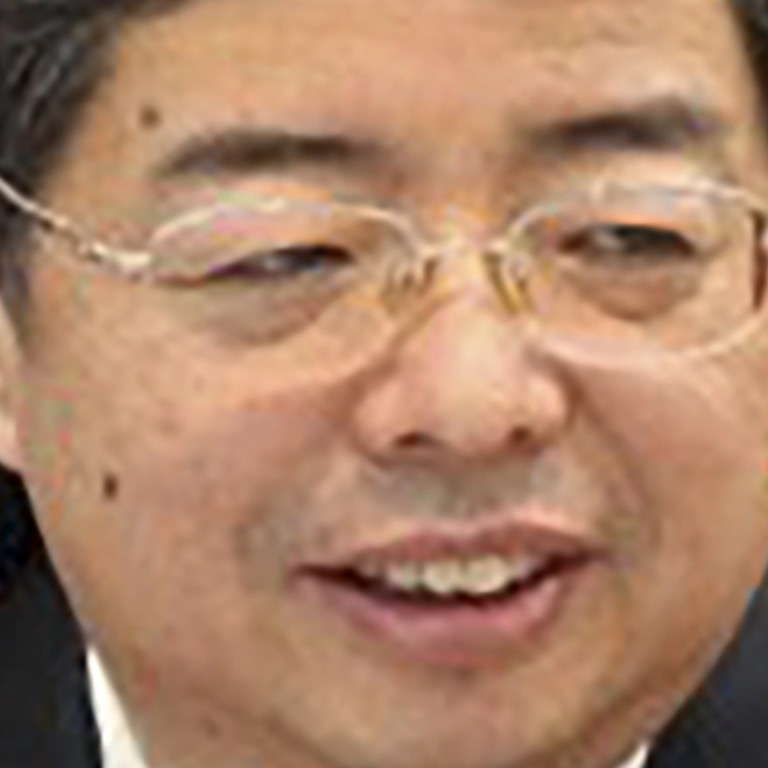 New
Close aide to China's President Xi Jinping named Beijing's anti-graft chief
Appointment of former child prodigy, who wrote many of the president's speeches, may signal an intensification of the campaign, analysts say
A close aide to China's President Xi Jinping (習近平) has been appointed to head Beijing's anti-graft watchdog in a move expected to see the corruption crackdown further intensify in the capital.
Li Shulei (李書磊), 51, was named secretary of Beijing's Commission for Disciplinary Inspection yesterday. His predecessor Ye Qingchun (葉青純), 64, has reached retirement age.
Li had been Fujian (福建) province's publicity department chief for a year before his appointment.
He was Xi's deputy in the elite Central Party School when Xi headed it from 2007 to 2012 as first-rank secretary of the Communist Party's Central Committee Secretariat. A core member of the school – regarded as the cradle of senior cadres – Li wrote many speeches for Xi, according to Hong Kong and Taiwan media.
Hong Kong-based Yazhou Zhoukan reported that Li was the one who wrote Xi's speech to an arts and literature forum two years ago, in which the president demanded the sector should serve the people and socialism.
Li, a former child prodigy, was admitted to Peking University in 1978 at the age of 14. He obtained a degree in library science and a masters and doctorate in literature before joining the Central Party School at 24. After two decades at the think tank, he became the school's youngest vice-president at the age of 44.
In 2014, Li was transferred to head Fujian's publicity department, in a move widely seen as showing the leadership's intention to groom him through more local government experience.
Before the transfer, Li had served only a few years in government – as deputy party chief in Xian (西安), Shaanxi (陝西)province from 2004 to 2006, and deputy county secretary in Qinglong, Hebei (河北) province, from 1992 to 1993. He had been assigned the titular roles for field practice.
Political analyst Zhang Lifan (章立凡) said Li's appointment heralded the start of a more vigorous anti-graft campaign in Beijing. More reshuffles in top leadership positions were likely, he said.
That Li – who has no experience in discipline investigation – was appointed to head the capital's anti-graft watchdog at such a sensitive time showed he was a trusted man, Zhang said.
Former Beijing vice-mayor Lu Xiwen (呂錫文), 60, was put under investigation for corruption in November. Lu is said to have come under suspicion because of her close ties with the Beijing Financial Street Investment Group, which is Xicheng district's biggest commercial property developer. Lu used to head the district and later became chief of Beijing's Organisation Department.
Meanwhile, Shi Taifeng (石泰峰) – another former vice-president of the Central Party School, from 2001 to 2010 – was also recently promoted, taking on the role of acting governor of Jiangsu (江蘇) province.
Additional reporting by Li Jing