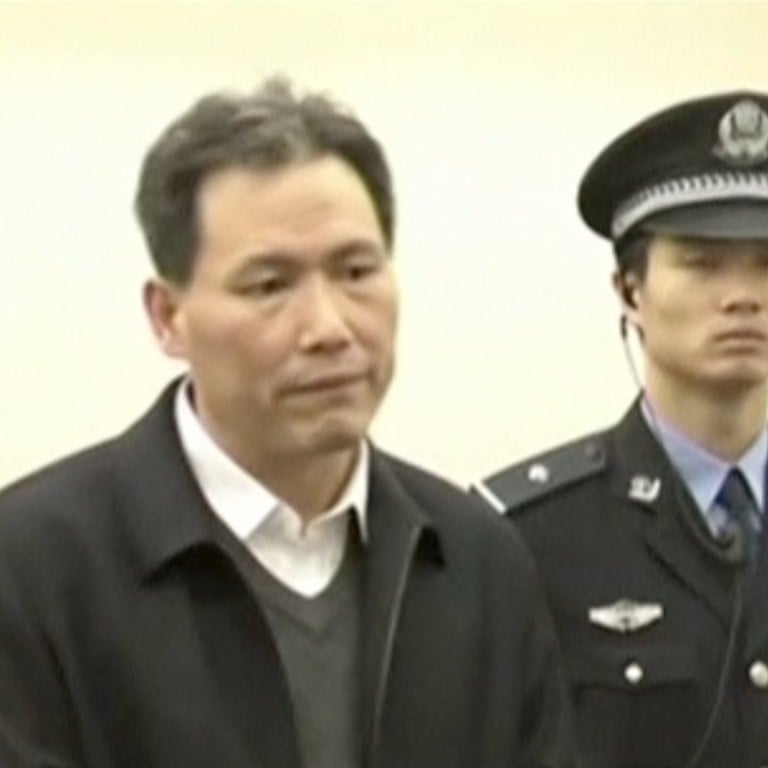 Beijing 'silencing' outspoken rights lawyer with restrictions on suspended jail term
Rights lawyer Pu Zhiqiang, who was convicted for his online criticism of the Communist Party, will begin serving the terms of his suspended sentence on Tuesday after he declined to appeal, but the previously outspoken figure will remain under tight restrictions aimed at silencing him, his lawyer said on Monday.
Although Pu will be able to go home, rights experts say the probation conditions of the suspended sentence will severely limit his personal freedoms and silence the lawyer known for his bold and charismatic personality.
Two weeks ago, a Beijing court found Pu, known for fighting speech freedom cases, guilty of "inciting ethnic hatred" and "picking quarrels and provoking trouble". It sentenced him to three years in jail but gave him a three-year reprieve. As a convicted lawyer, Pu would never be able to practise law again.
His conviction was based on the content of seven microblog messages he sent, which were critical of the government's policies towards the Uighur ethnic minority in Xinjiang and sarcastic comments about two officials.
After Pu was sentenced on December 22, he was put under "designated residential surveillance" – a form of detention outside jail – during the ten-day appeal period, his lawyer Shang Baojun said. He said Pu was first taken to an undisclosed location on the outskirts of Beijing, then was taken to his hometown, Tangshan (唐山), in Hebei (河北) province, to see his family. He then spent new year in Qinhuangdao (秦皇島), also in Hebei, where a picture of him with his wife in a restaurant was taken and has since been circulated online. He was under surveillance throughout, but his health and spirit appeared okay, Shang said.
Shang said Pu's period of appeal would expire by the end of Monday and as Pu had already stated he would not appeal, his suspended sentence would officially begin on Tuesday, which meant he could go home but would remain on probation for the next three years. If Pu violates the terms of the probation or commits offences in that time, he will have to serve his original sentence.
Under the terms, Pu will have to periodically report his activities to the authorities and seek police permission before leaving Beijing. The probation will also limit who he meets and subject him to the vague requirement of "abiding by law and administrative regulations as well as obeying supervision".
"It's very broad," Shang said of the scope of the restrictions, expressing concern over the possibility that he may be effectively under house arrest.
Rights experts fear such a broad scope means severe measures could be used to restrict Pu's freedom under the pretext of "proper" supervision and that police could threaten him with jail if he disobeys their instructions.
Dissident lawyer Gao Zhisheng, sentenced in 2006 to three years' jail suspended for five years, was jailed shortly before completing his probation on the grounds of having violated its terms.