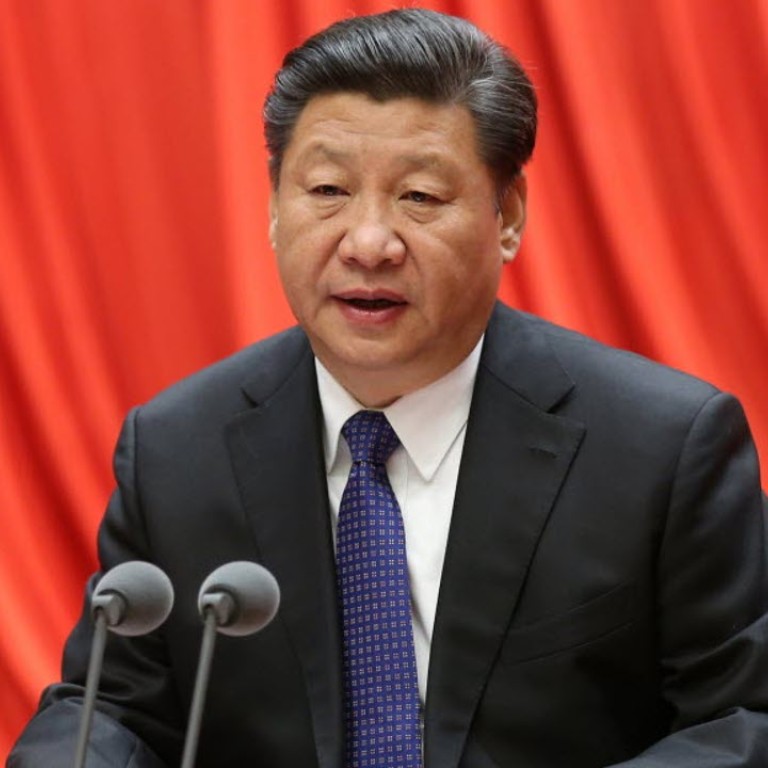 President Xi Jinping pledges to revamp China's sweeping anti-corruption campaign
President Xi Jinping (習近平) called yesterday for a revamp of the Communist Party's approach to fighting corruption, while vowing to continue with the highly-publicised campaign.
Addressing the annual meeting of the graft-busting agency the Central Commission for Discipline Inspection, Xi said supervision inside the party had to be strengthened, and that cadres needed to look at things from a "political perspective" and be loyal to the party.
"We should revamp the structure and institutions and supervision mechanism[for fighting corruption]," CCTV quoted Xi as saying as he outlined the CCDI's agenda for 2016.
Xi added that measures would be taken to strengthen the hunting down of corruption suspects who fled overseas.
Xi's campaign has boosted his popularity with the public and promoted his authority within the ruling elite – perhaps to a greater degree than anything else he has done since coming to power.
But such gains have not come without a cost. The campaign faces opposition within the establishment and is being blamed for further pressuring the economy amid a persistent slowdown.
At the centre of the debate is whether more investigations should target "tigers", or senior officials, and whether the drive should be relaxed.
Observers will be watching closely for any indication of an overhaul of China's rigid political system, blamed by many for encouraging corruption within the party.
Xi's campaign has ensnared a long list of senior officials, including former security tsar Zhou Yongkang (周永康) and Chongqing (重慶) party chief Bo Xilai (薄熙來).
"I have not seen anything to suggest a change in direction or scope, or in the nature of what the anti-corruption campaign is about," said Steve Tsang, chairman of contemporary Chinese studies at the University of Nottingham.
Tsang said the campaign was first and foremost about correcting the party's mistakes and strengthening its capacity to govern.
Zhang Lifan (), a Beijing-based political analyst, said Xi would continue to use the campaign to consolidate his power by targeting his political opponents and those who resisted his leadership.
He said there would be no change to the one party-ruled system, despite it being largely to blame for widespread graft within the ranks.

Some economists have warned the campaign has undermined economic growth.
BNP Paribas said recently the campaign had knocked 1-1.5 per cent off China's GDP annually over the past two years.
Tsang said 2016 might not see any officials as senior as Zhou being targeted, as doing so "would not be just a matter of corruption, it would be a matter of getting the top echelon of the establishment consenting to that 'comrade' being brought down".
But he said Xi and Wang may well target slightly less senior officials. "The anti-corruption drive [in the lower echelons] will be pushed forward, probably more vigorously than the last few years," he said.