Baidu
Get more with myNEWS
A personalised news feed of stories that matter to you
Learn more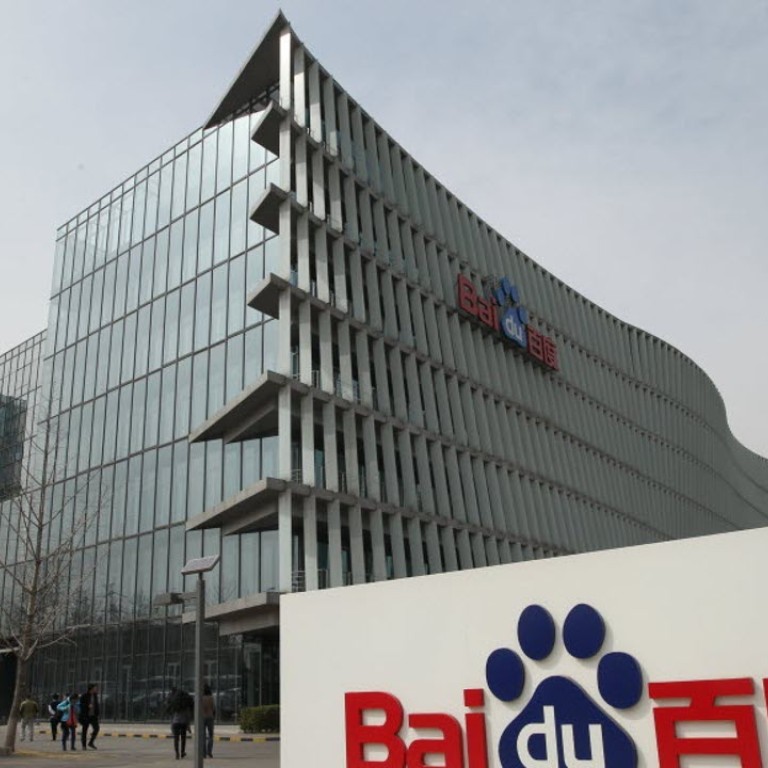 Bad boy, Baidu: Communist Party paper criticises Chinese internet giant over chat room management
Baidu, China's biggest search engine, has been criticised by the Communist Party newspaper People's Daily for lacking social responsibility in its management of internet chat rooms.
The internet giant has been under fire since Saturday, when it emerged it had outsourced the management of a chat room for haemophilia patients to a group claiming to represent doctors in Xi'an (西安), Shaanxi (陝西) province.
Chat room managers are meant to delete posts that violate laws and bar users who post inappropriate content, but they can also post advertisements.
Many internet users are critical of outsourcing chat-room management, arguing that doing so opens the door to commercial interests that may run counter to those of the users.
"For online platforms, the most basic requirement is to abide by the commercial ethics rule, which is not to help evil," the newspaper said.
"Supervision has to be improved along with technological advancement," it said, calling for government regulations to prevent such "malpractice".
Baidu has 300 million active users, and chat rooms on a huge variety of topics.
Medical chat rooms are popular with users who discuss their illnesses and treatments.
Baidu did not comment on the People's Daily report. A spokeswoman said it would not seek commercial cooperation for medical chat rooms, but it would continue to outsource management of chat rooms on other topics.
The non-government organisation Haemophilia Home of China has been invited by Baidu to be the new administrator of the haemophilia chat room.
Many internet users have vowed to stop using Baidu as a result of the controversy.