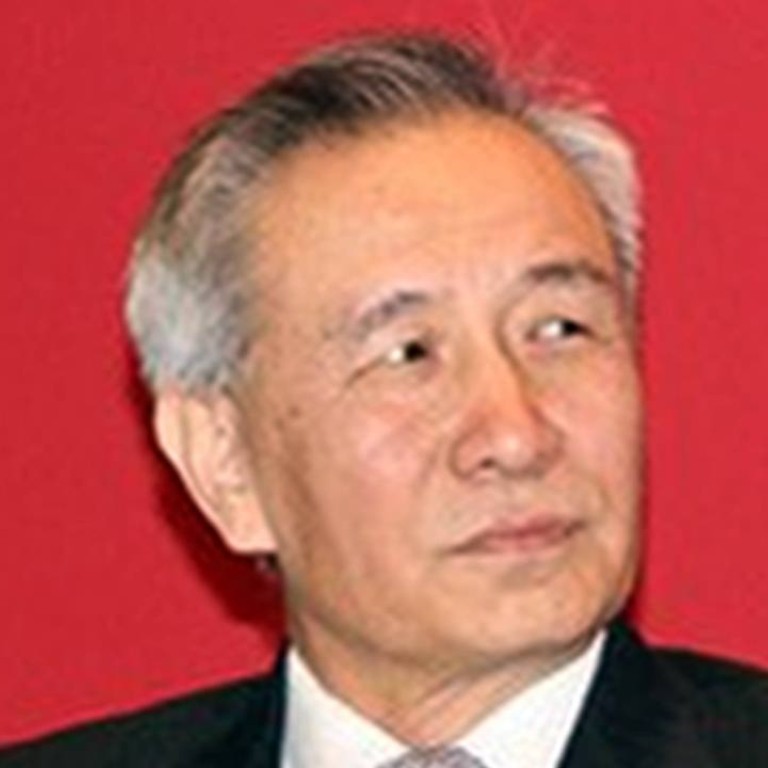 New
China presidential top aide's phone call with US Treasury Secretary sheds light on Xi Jinping's plans
Experts say Liu He's chat with Washington's Jacob Lew suggests President Xi Jinping may take a more hands-on role in China's economic affairs
The top aide of China's President Xi Jinping chatted on the phone with US Treasury Secretary Jacob Lew over China's exchange rate policies, Chinese and US media reported on Monday.
Few details were released on Liu He's conversation with Lew, but observers said the chat might indicate that Xi would become more hands-on in China's economic affairs.
Vice-premier Wang Yang used to perform the role of speaking to Lew to keep each other abreast on their respective countries' economic and policy issues. Wang spoke to Lew on the phone in August, September, November and December last year, Xinhua reported. He has also represented China as Lew's counterpart in the China-US Strategic and Economic Dialogue over the last three years.
But China's 21st Century Business Herald reported that Liu had a phone conversation with Lew on Monday. Bloomberg, citing an emailed statement by the US Treasury Department, reported that the two discussed "the importance of China clearly communicating its policies and actions to the market" as Beijing reforms its yuan regime. Financial Times also reported the chat.
It is not clear which side initiated the phone call.
The US Treasury Department, in a reply to an email inquiry from the South China Morning Post, said the two discussed the importance of China clearly communicating its policies and actions to the market as it made an orderly transition to a market-determined exchange rate.
"[Lew and Liu] also discussed the status of economic reform in China, and Lew reiterated the importance of China supporting household income and rebalancing towards consumption-led growth, including through appropriate fiscal policies," the department said.
"Lew expressed confidence that if China implements the reforms it has set out, it has the necessary tools to support domestic demand and succeed in this economic transition. [He] was encouraged by assurances that China remains committed to these structural reforms and discussed President Xi's pledge in September to avoid competitive devaluations, and not to weaken China's currency in order to boost its exports.
"Lew added that the US supports China's current G-20 presidency and looks forward to working closely with China to promote strong, sustainable, and balanced global growth and address the shortfall in global aggregate demand."
Liu is chief of the General Office serving the Leading Group for Financial and Economic Affairs, a group Xi personally heads. While Liu, who was educated in Harvard, is widely regarded as a key figure in China's economic policy-making, he usually works behind the scenes.
Wang is a deputy for Premier Li Keqiang at the State Council. The state-level leader is considered more senior than the ministerial-level Liu, who is also a vice-chairman of the National Development and Reform Commission.
Liu's chat with Lew suggests that he may soon take on more frontline duties. It might also indicate that Xi was becoming more hands-on in economic and financial affairs, with Li gradually sidelined from decision-making, according to Mark Williams, chief Asia economist for the London-based Capital Economics.
The reports on the Liu-Lew chat came on the day Xi gave a keynote speech opening a study session for provincial-level cadres in Beijing, Xinhua reported.
Xi talked about China's "new normal" and the necessity of "supply-side structural reform". He said the fundamentals for a sound economy over the long run had not changed, but required the cadres' efforts to increase effective medium- to high-end supply.
He also highlighted the importance of protecting the environment "like how we ... treat life".
Li, who presided the meeting, echoed Xi's message. The premier said downward pressure on the domestic economy was rising as the complexity of the global economic situation increased. He also pledged to push forward supply-side structural reform.