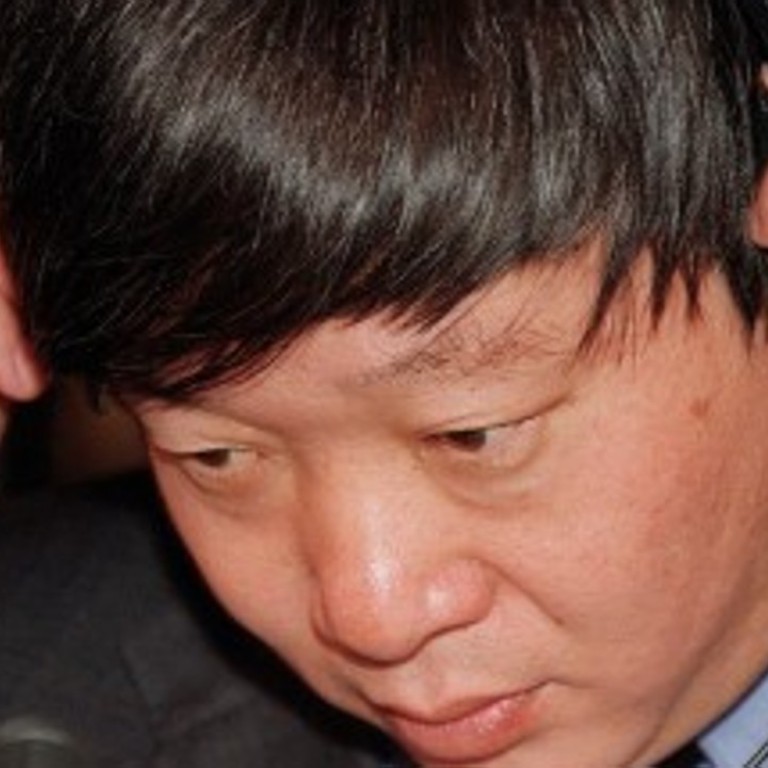 China to prosecute two former top officials for corruption, including head of Shanghai's free-trade zone
Ai Baojun and Zhou Laizhen, once deputy head of nation's Civil Aviation Administration, are both accused of taking gifts, exchanging power for sex and 'seeking benefits'
Chinese authorities will prosecute two former senior officials for corruption, including a one-time vice mayor of Shanghai who headed the city's free-trade zone, after inquiries found they abused their power and took bribes, the ruling Communist Party's anti-graft watchdog says.
Former Shanghai vice-mayor Ai Baojun, who was revealed to have been placed under investigation for alleged corruption in November, reportedly took gifts, exchanged power for sex and "sought benefits" for relatives in business dealings, the Central Commission for Discipline Inspection said on Tuesday.
He also frequented private clubs and golf courses, it said – two activities party members are barred from due to the reputation both have as places for shady dealings.
Ai has been expelled from the party and his case handed over to legal authorities, the watchdog added, meaning that he will be prosecuted.
He had headed the committee that runs the Shanghai Free Trade Zone since its launch in September 2013, as part of a government effort to test a more open and streamlined environment in which foreign firms could do business, along with the relaxation of policies for several service sectors.
The second former official to be prosecuted is Zhou Laizhen, who was a deputy head of the Civil Aviation Administration of China until he was placed under investigation, also in November.
The watchdog also accused Zhou of taking gifts, exchanging power for sex and helping relatives in business dealings, but said he also used public funds for banquets and personal travel.
He has been expelled from the party, too, and will face prosecution.
It was not possible to reach either Ai or Zhou for comment and it was not clear if either had lawyers.
Dozens of senior officials have been jailed for corruption since President Xi Jinping assumed office three years ago and launched a renewed push against the problem, warning it was so severe it could affect the party's grip on power.