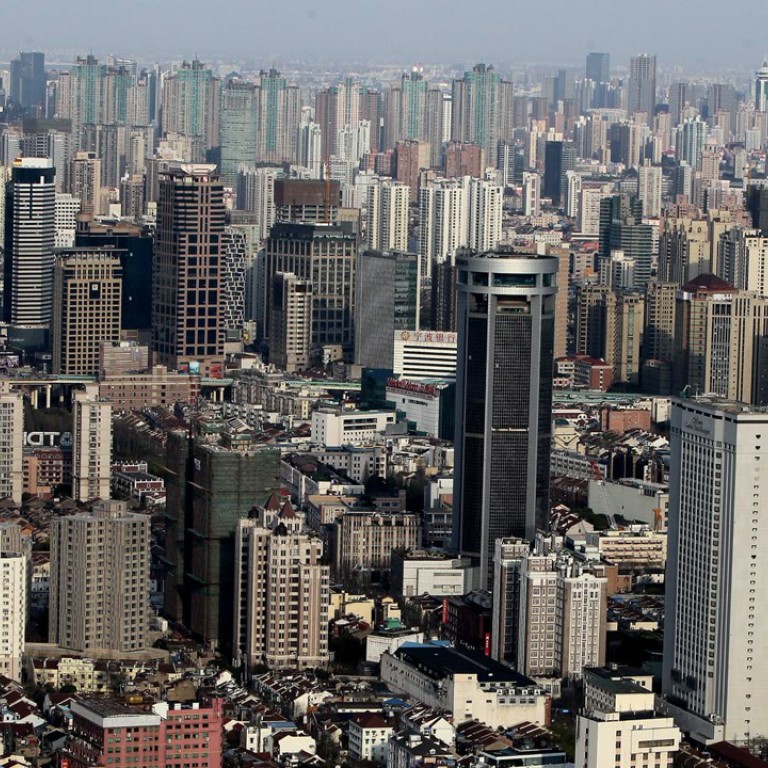 New

|
Shanghai caps population at 25 million to rein in booming housing market amid limited land supply
Shanghai has vowed to keep a tight grip on the city's population to ensure public security and to more effectively control its ­booming property market.
But administrative power alone may not be enough to stop people from flocking to the mainland's most developed city, ­observers say.
"A mixture of stringent measures will be taken to rein in population increase," Shanghai mayor Yang Xiong said on Sunday as he presented the government work report to the local legislature. "The total population will be controlled within 25 million."
Yang did not elaborate on the policies that would be adopted.
In the draft version of Shanghai's 13th five-year plan until 2020, the municipal government said population control would be aimed at providing better urban planning, reasonable distribution of public resources and efficient management of the society.
Government researchers said Shanghai would tighten the ­approval process for mainlanders applying for a residential permit, allowing only those with skills that could help the city grow, to move to Shanghai.
Those who met the requirements to secure a Shanghai hukou, or household registration, would join a queue to receive their permanent resident status. It would be a long wait, two government officials said.
Shanghai's population – those with either hukou or temporary residential permits – numbers more than 24 million. But the government sources said the real number was about 30 million, with many migrant workers not registered with the local police.
A hukou holder is granted access to public services including education, medical treatment and a pension. Non-locals are not allowed to buy property.
Shanghai's rapid population growth has become a problem for its government as millions of people flock to the commercial hub, leaving land and public resources in short supply. Its population has nearly doubled from 16 million in 2000.
"It's a big issue as an increasing number of outsiders actively seek to settle in Shanghai while the local government has to keep a lid on the new arrivals," said Shanghai Academy of Social Sciences professor Yang Xiong, who shares the mayor's name.
"The grim reality is that Shanghai has only limited space for ­migrants."
The local government has stressed the importance of controlling the city's population since a deadly stampede on the Bund killed 36 people on New Year's Eve in 2014. Officials now see urgency in shutting out the less educated to ensure public security and to develop the city into a world-class hub, government sources say.
Professor Yang said Shanghai spent 20 billion yuan (HK$23.7 billion) building new schools for migrant workers' children, a huge bill covered by local taxpayers. The city had only 100 sq km of space for development, he said.
Millions of farmers are either preparing or have already moved to urban areas amid the leadership's urbanisation campaign. But super cities like Shanghai and Beijing appear unable to accommodate the new migrants.
Shanghai's party boss Han Zheng last year said the city would rein in soaring home prices as it pursued healthy, sustainable economic growth.
"Shanghai is still attracting people buoyed by its rising status as an international financial centre," said Albert Lau, China CEO at property consultancy Savills. "The city has huge potential to grow and the authorities need to make smart plans for future development."
He suggested that housing authorities maximise use of land in building new homes.