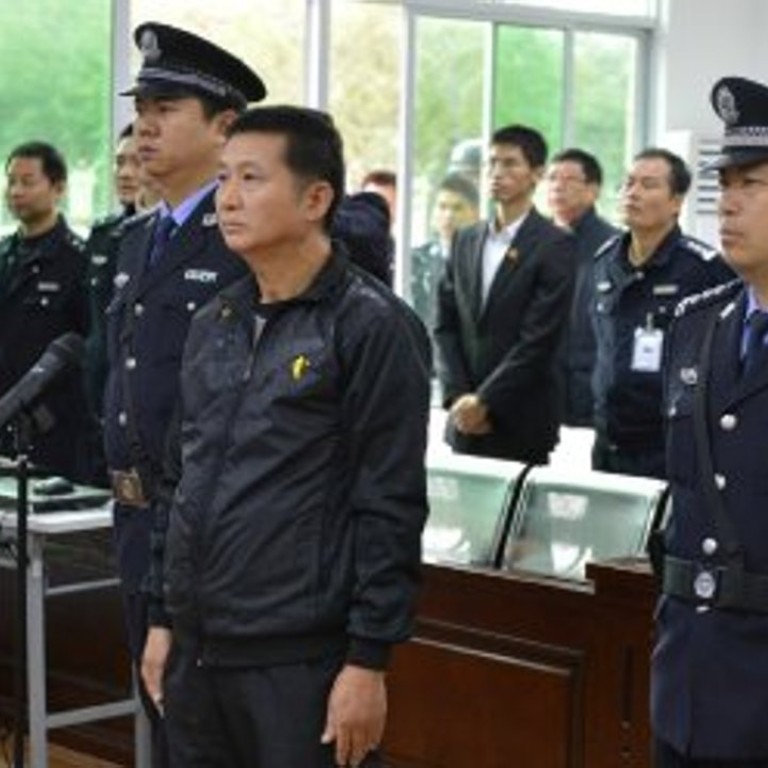 Innocent man cleared of murder 21 years after he was convicted and jailed in China
Judge apologises after a court overturns Chen Man's murder conviction and suspended death sentence relating to 1994 killing of woman in Hainan
A man who served 21 years for a murder he did not commit walked out of prison a free man on Monday after he was formally cleared by a Zhejiang court.
The Zhejiang Higher People's Court ruled there was insufficient evidence to warrant the murder conviction and suspended death sentence handed down to Chen Man, 53, in 1994 over the death of a woman in Hainan, according to a statement on the court's social media account.
Chen was released from Meilan Prison in Haikou into the arms of his brother and sister-in-law. Hours after his release, he was on a plane to his hometown in Sichuan to spend the Lunar New Year with his parents.
Chen's case is the wrongful conviction to be overturned in the past three years as Beijing pushes ahead with legal reforms to "rule the country by law".
In a prison courtroom, Hainan's top judge, Fu Qin, bowed to Chen in apology on behalf of the court, which issued the death sentence 21 years ago, said Chen's lawyer, Wang Wanqiong.
"He said he was sorry for all those years Chen spent in jail, and Chen replied: 'It's OK.'" Wang said. "I think Chen also meant that the one who apologised was not in charge when the case took place. He's a very kind person and felt nothing but joy today."
I
The fairness of Chen's trial was questioned at the time, with his lawyer identifying 18 contradictions in his testimony, Thepaper.cn reported yesterday.
Wang said Chen was tortured into confessing. "He was strangled until he almost suffocated and his joints were beaten with sticks and steel rods," she said.
Wang filed a petition with the top prosecutors' office in Beijing last year, which then lodged a protest with the Supreme People's Court. The court ordered a retrial and assigned the Zhejiang high court to hear it. At the retrial last year, both the prosecutors and defence lawyers asked for Chen to be exonerated.
The authorities have yet to announce an investigation into the judges, prosecutors and police officers involved in the original verdict. "Chen said those people should be held responsible, but he had no hatred towards them and believed it should be left to the law to decide," Wang said.
Chen would apply for compensation for his jail time after the Lunar New Year, she said.
But investigators have wrapped up a review of another wrongful conviction, issuing demerits to 26 police officers, judges and prosecutors on Sunday over the case of Huugjilt, an Inner Mongolian teenager who executed at the age of 18 for the rape and murder of a woman in Hohhot. The real murderer was caught and confessed to the crime nine years later.
One police officer was arrested earlier for allegedly orchestrating Huugjilt's conviction but many mainlanders said the punishment for the others did not reflect the seriousness of the acts. In the past three years, serious demerits have been given to officials who fell asleep at meetings and used public cars for personal use.