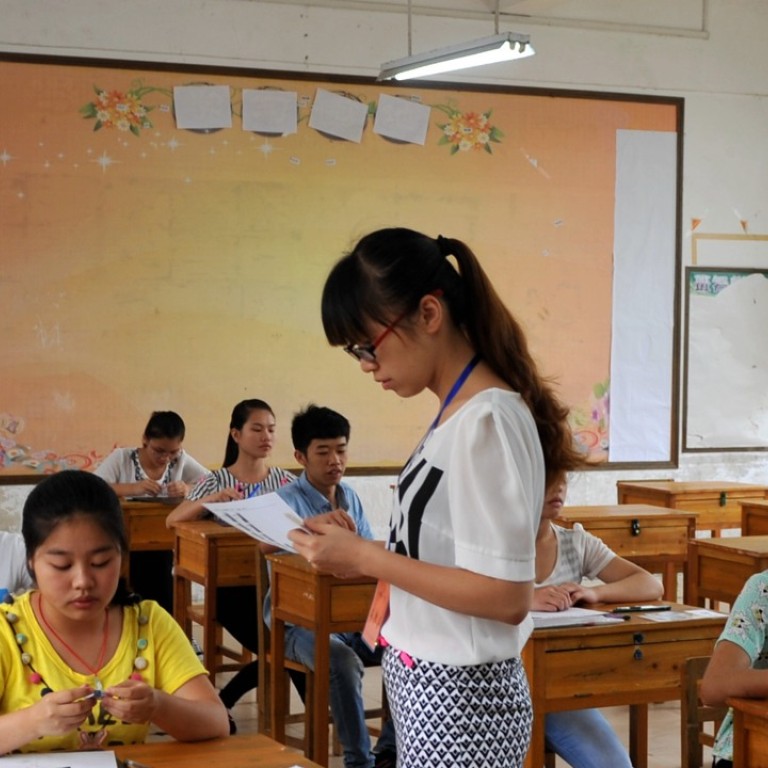 Class ideology: China's education chiefs order schools to roll out patriotic campaign on new media
Push to extend to pupils' extracurricular activities as authorities seek ever-tighter grip on education
The mainland's Ministry of Education has ordered an across-the-board patriotic campaign via new media as part of its bigger push to tighten its grip over ideological education.
State-run Xinhua reported on Tuesday that the ministry had ordered schools of all levels to launch in-depth "patriotic education with new media such as Weibo and WeChat".
Citing a ministry notice dated January, the report said schools of all grades and categories were told to overhaul patriotic education and extend it to extracurricular activities, covering pupils' online and offline lives.
Schools were also asked to merge patriotism into university, secondary and primary school exams and courses for ethics, Chinese language, history, geography, physical education and the arts.
Tertiary institutions would also need to link patriotic education to professional education to ensure talent was nurtured from all dimensions.
This is not the first time education authorities have made ideology a campus priority.
Last year, provincial-level government officials were asked to give university lectures to step up political education of students.
Universities were also told in January 2015 to increase the teaching of Marxism and Chinese socialism to students, with Education Minister Yuan Guiren urging the institutions to exert tighter control over the use of imported textbooks "that spread Western values".
The push came after President Xi Jinping said in 2014 that students and teachers at colleges needed greater "ideological guidance".
The State Council released a plan last year calling for the nation to become "a world power of higher education" by 2050.
However, experts have warned that ideological control would hinder progress of creating world-class universities.
To create institutions that can compete with the best, teachers and administrators must have independence to structure the learning environment, they argue.