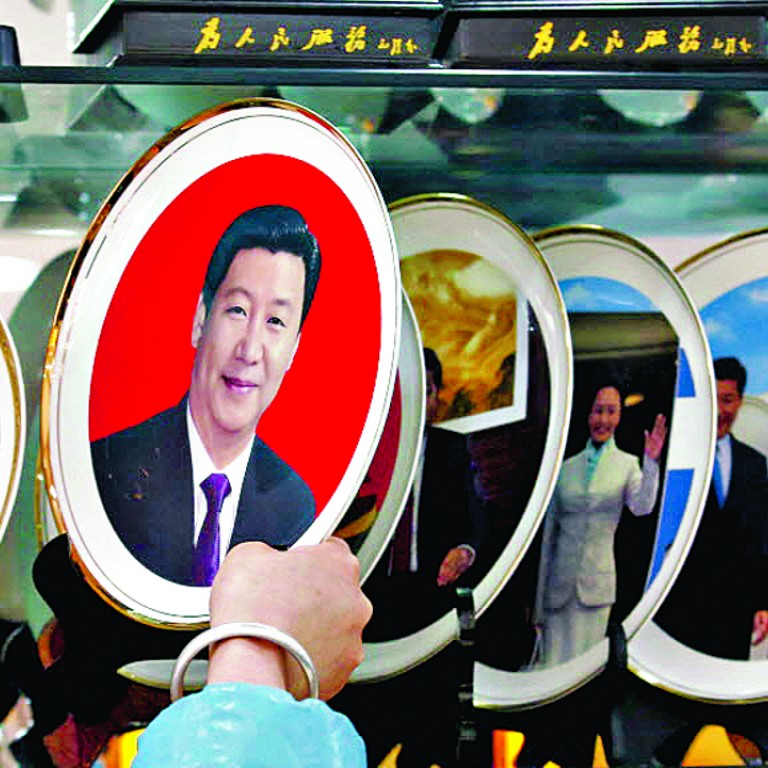 The ideal Chinese husband: Xi Dada and the cult of personality growing around China's president
"If You Want to Marry, Marry Someone Like Xi Dada."
Perhaps more than any other, this lyric to a song that has gone viral on the internet on the mainland demonstrates the growing cult of personality surrounding President Xi Jinping – or "Xi Dada [Uncle Xi]" as the song would have it.
The sudden interest in the song comes at a time when much of the state-run media has been painting Xi as a strong, wise and great leader and the Communist Party's leadership has urged the party's 88 million members to study Xi's remarks – along with the organisation's constitution and rules.
"
If you want to marry, marry someone like Xi Dada
, who is decisive in acts and is serious in [all his] work; no matter [whether] it's flies or tigers, monsters and freaks, he will get all of them down and never let it go," the song cheerily chirps – referencing the high and low-level corrupt officials that Xi has been pursuing in his landmark anti-corruption campaign.
"If you want to marry, marry someone like Xi Dada, a man full of heroism with an unyielding sprit; no matter how the world changes and how many difficulties lie ahead, he will insist and keep moving forward."
The singer is Hu Xiaoming, who is relatively unknown, at least for now, while the music and lyrics have been composed by Tang Jianyun, who refers to himself as a "grass-roots" musician.
Tang's other songs include: Be A Man Like Xi Dada, Cliff, Most Beautiful Sunset, and My Dearest Friend, according to his profile on Baidu.com.
While neither the singer nor the composer has an official title, at least for now, the mainland's censors have appeared happy to let the song spread.
And spread it has. There are already online videos instructing people on how to dance to its rhythm.
But at least the decision to learn the dance is still voluntary – unlike in the days of the Cultural Revolution when doing a "loyalty dance" to chairman Mao Zedong was sometimes mandatory.
Since Xi took power more than three years ago, praise of the leader has reached a level that would have been hard to imagine in the days of his predecessors Hu Jintao and Jiang Zemin .
There are other signs that Xi is putting his stamp on his time at the top. State media announced on Sunday that party members would study Xi's "important thoughts" on a wide range of issues ranging from reform, stability and domestic politics, to diplomacy and defence.
WATCH: 'If You Want To Marry, Marry Someone Like Xi Dada'
The reports stressed that to show the continuity and progress of the party's theories, Xi's series of speeches should be combined with Marxism-Leninism, Mao Zedong Thought, Deng Xiaoping Theory, the Important Thought of the Three Represents and the Scientific Outlook on Development.
These political theories – by Xi's predecessors – have been written into the party charter, enshrining the concepts as the party's guiding ideology. Xi's speeches joined that pantheon during the party's fourth plenum in 2014.
Veteran China watcher Johnny Lau Yui-siu said Xi was following a political tradition of creating a theoretical banner to establish his status as a new generation of leadership. "This is a Chinese model, where one needs the support of theories to consolidate authority. But in fact this exactly reflects how inadequate he is right now in terms of cohesiveness – this is why he needs so many administrative measures to promote things," Lau said.