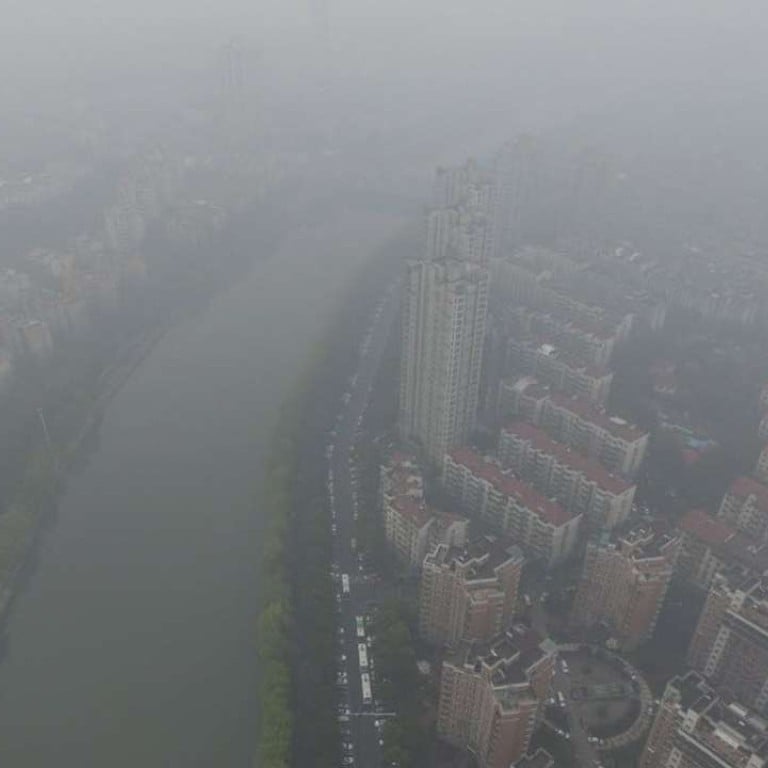 China's smog clouds have a silver lining: they may help prevent global warming, claims new study
China is responsible for just 10 per cent of man-made global warming, despite emitting more than one quarter of the world's greenhouse gases, a new study claims.
The study found sulphate and nitrate aerosols emitted by burning fossil fuels had a cooling effect that offset much of the warming caused by greenhouse gas emissions of carbon dioxide, methane and black carbon.
As a result, while China's consumption of fossil fuels and its carbon emissions had increased significantly over the past decades, a corresponding increase in aerosol emissions meant its contribution to man-made climate change had remained largely unchanged since the pre-industrial period.
The findings suggest that China's severe smog could have a "silver lining" in cooling the globe, and the study said that a campaign to clear the air could actually increase the country's contribution to man-made warming.
The study was led by Professor Li Bengang at Peking University and published in Nature.
In an article accompanying the study, Dominick Spracklen, associate professor of aerosols and climate at the University of Leeds, wrote: "This means that it will be difficult to achieve rapid reductions in near-term global warming through the control of Chinese air pollutants overall – a focus on greenhouse gas emissions, in particular, will be ­required."
The findings could complicate international climate politics, the study's authors said, arguing their findings could provide a scientific basis for national climate policies and international environmental diplomacy.
The study quantified 10 major types of gases and particles, generated by human activities, that were having an effect on global temperatures. It used these to calculate China's total contribution to man-made global climate change between 1750 and 2010.
Gases and particulates including carbon dioxide, methane and black carbon had a warming effect, while nitrate and sulphate aerosols were major cooling agents. Unlike greenhouse gases, whose warming effects could be long lasting, the aerosols' cooling effects were usually short lived.
Although China's contribution to global fossil-fuel related carbon emissions almost tripled between 1980 and 2010, its emissions of sulphates and nitrates also increased dramatically. This had stabilised the country's total contribution to global warming at around 10 per cent, the study said.
The figure is significantly lower than China's 26 per cent share of global greenhouse gas emissions, suggesting China may face less of a burden in reducing emissions despite its status as the world's biggest emitter.
However, Li Shuo, a senior climate policy adviser at Greenpeace East Asia, cautioned: "There is no [denying] that China is the world's biggest carbon emitter and China's efforts on slashing emissions will be key for any global climate deal."