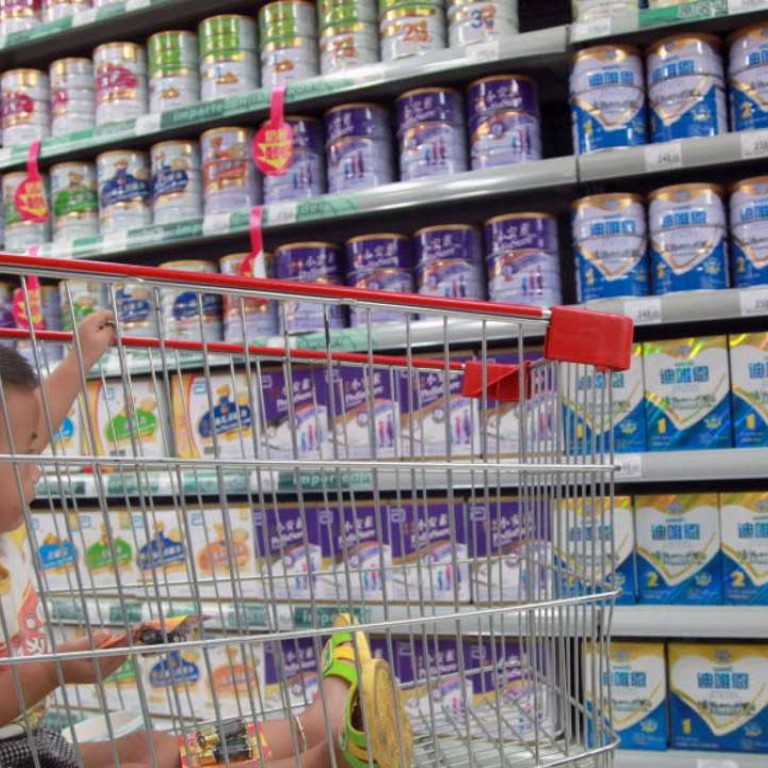 Shanghai arrests six people over 17,000 tins of counterfeit baby formula
Shanghai authorities have arrested six people suspected of manufacturing and selling more than 17,000 tins of counterfeit baby formula in several provinces.
The suspects were accused of buying cheap baby formula and adult milk powder and packaging it in fake tins of famous brands, China's top prosecutor the Supreme People's Procuratorate said in an article posted on its website last week.
It said the products were sold to retailers in cities including Zhengzhou, Xuzhou, Changsha, and Yanzhou, and then circulated to more places, it said, without specifying which. It didn't say how many and which brands were involved.
The group made nearly 2 million yuan (HK$2.4 million) by collecting cheap milk powder, making fake tins, and then packaging and selling the goods, it said.
Shanghai police requested arrest warrants for seven people in early January after receiving a tip-off and launched an investigation in September last year, the article said.
Prosecutors approved a week later the arrest of six of them, and required supplementary investigation into the other one.
It was the No. 3 Municipal Procuratorate's first suggestion this year for police to improve evidence. It also asked the police to intensify efforts in capturing those on the run, the website said.