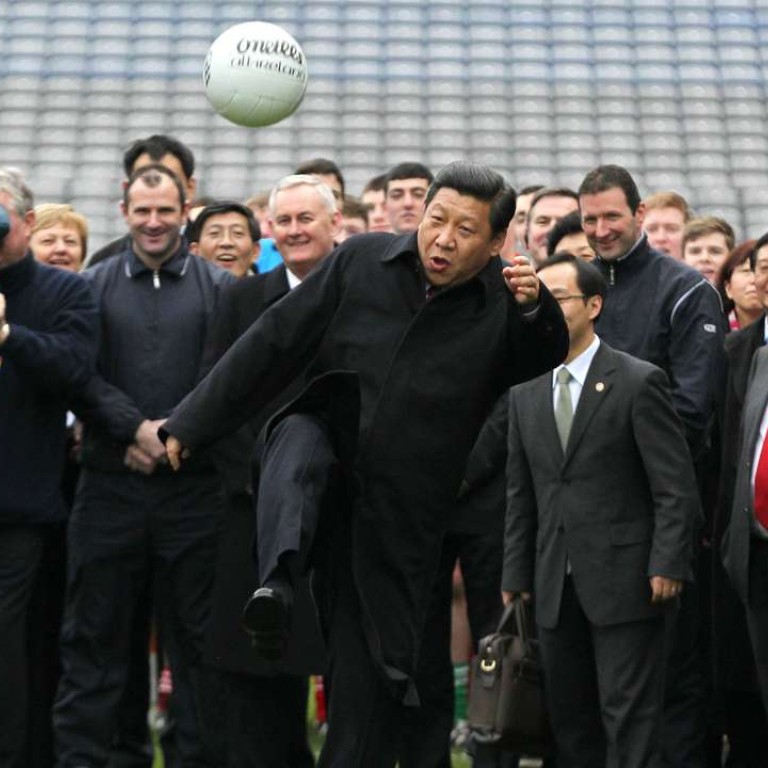 China sets out grand plan to become world's soccer superpower by 2050
Authorities lay out targets – from increasing number of soccer players to topping Asia in the sport – in bid to reach the eventual goal of boasting one of the world's best soccer teams in 30 years' time
China has set out its grand plan to produce one of the world's strongest soccer teams by 2050.
The ambitious goal includes interim targets of becoming one of Asia's best teams in the sport by 2030 and boasting some 50 million soccer players by 2020.
The time frame given to make China a soccer superpower was announced in a document released on Monday by the National Development and Reform Commission, Chinese Football Association, Sports Bureau and Ministry of Education.
The document was released one day ahead of a meeting in Kuala Lumpur, where 12 nations will learn their opponents for the 2018 World Cup Russian Asian Qualifiers Final Round.
China had rarely touched on plans to boost its national soccer team until President Xi Jinping came to power in 2012.
Xi, who has been passionate about soccer since he was a child, has repeatedly called for improved soccer education among youngsters to raise playing standards in the nation's most-watched sport.
While Xi was still vice-president in 2011, he expressed three wishes for China's soccer future – for the country to qualify for another World Cup, to host a World Cup and to win a World Cup.
Last year, a directive on soccer reforms was passed in a leading group founded and chaired by Xi.
An ad-hoc leading group on soccer-related reform was set up shortly after to overhaul soccer regulators and the market, which have long been plagued by corruption and inefficiencies.
According to the document released on Monday, Beijing aimed to increase its soccer-playing population to 50 million by 2020, of which 30 million would be elementary and high school pupils.
By 2030, its men's soccer team was expected to be in Asia's top echelon and its women's team also return to being among "one of the world's strongest", the document stated.
By 2050, China's national soccer team should be among the world's strongest, it said.
The national men's soccer team has qualified for only one World Cup so far, in 2002. The women's team took fourth place in the 1995 World Cup and eighth place last year.
In the next five years, China will produce two to three first class football clubs, the document reads. Number of registered referees is expected to double in the next five years.
Every county should have two standard fields, and every new living residence compounds in cities with adequate resource should have at least one five-a-side court, it said.
China's football reforms are on the right track but making a first class by 2050 could be difficult, said Liu Xiaoxin, chief editor of Soccer News said.
"China is already 5th or 6th place in Asia, being among the top Asian teams in 14 years is not that difficult, provided by the systematic improvements in youth training underway," Liu said. "Making a world class team by 2050 is far more difficult, even Japan and Korea are by no means world class teams."
"I look at them as wishes rather than hard indicators to meet, it's really hard to make such concrete goals in football," Liu said.