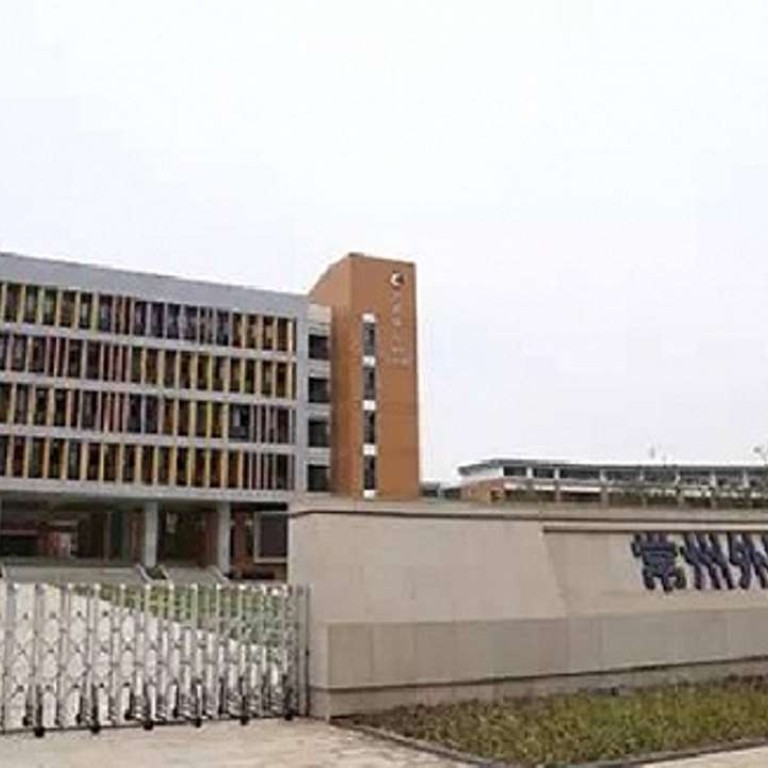 Hundreds of pupils at school near toxic site in east China fall ill, some with cancer, state TV reports
For months, parents with children attending the Changzhou Foreign Language School in Jiangsu province suspected something was wrong with the air, soil and water at the new campus. Their fears have proven horribly true, with nearly 500 teens developing serious health problems
Hundreds of teenagers developed serious health problems, with some diagnosed with cancer, after their school in east China's Jiangsu province was relocated beside a former site for chemical plants, state television reported on Sunday.
Soil and groundwater in the area was found to contain toxic compounds and heavy metals, with the level of one carcinogen almost 100,000 times the safety limit, according to China Central Television.
Parents of the pupils attending the Changzhou Foreign Language School had suspected for months the contaminated environment was to blame for the rashes, coughs and headaches their children began to develop at the end of last year.
CCTV said one of the three factories used to discharge sewage into a dried-up canal on the site about 100 metres from the school.
Parents had demanded the pupils be moved to a safer area, but the school management and local education authorities refused. Still, officials ended the autumn semester earlier than usual in ­January.
According to the CCTV report, 641 pupils underwent hospital medical checks, which revealed that 493 teens had health problems, including abnormalities in their blood and thyroid, bronchitis and in some cases lymphoma and leukaemia.
"When talking to other parents, we found that almost all the pupils had similar symptoms, and we could all smell the stench. Then we began to suspect [the symptoms] were caused by pollution," the father of one pupil was quoted as saying.
When the pupils moved into the new buildings, the soil was being excavated for treatment, which left a heavy stench in the area.
But to allay concerns, authorities decided that instead of treating the soil, they would seal it with a layer of clay.
The school issued a statement in mid-February, saying the air and clay cover had tested safe, according to an earlier report by Caixin. Still, some parents were not convinced and chose to transfer their children to other schools.
The soil was severely contaminated by a number of toxic chemicals and heavy metals, CCTV said, with the level of carcinogenic chlorobenzene in the groundwater 94,799 times safe limits.
Yet a local education official insisted there was no problem with the location, and said it passed an environmental impact assessment.
The CCTV investigation found the construction of the 310 million yuan (HK$371 million) school started seven months before the assessment was completed. The assessment concluded it was safe to build the school but suggested the groundwater should not be used as "soil and groundwater in the area has been polluted".
Parents commissioned their own tests and found chemical pollutants including toluene, acetone, and carcinogenic benzene in the air, and excessive levels of manganese and fluoride in the groundwater the school was using, the report said.
The environmental ministry confirmed in January a total of 1,500 cubic metres of contaminated soil containing petrochemical pollutants had been removed.