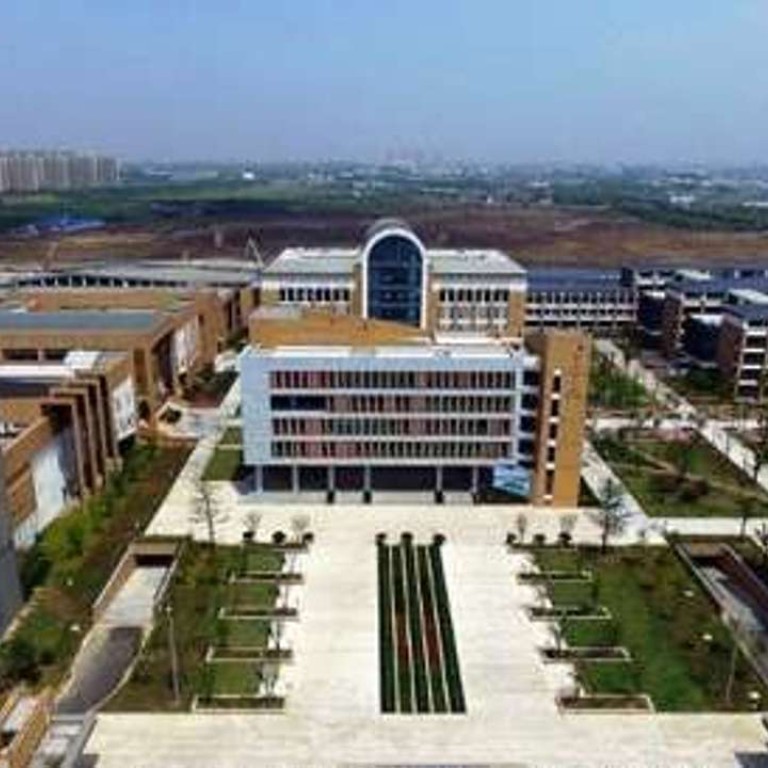 China pollution scandal: air, water in school near toxic site normal, say officials
Quality of drinking water and food also within national standards, according to preliminary investigation findings
The quality of air and water near a school hit by a pollution scandal in which nearly 500 pupils have fallen ill, is "normal", Chinese authorities say – though environmentalists and parents remain sceptical.
Air quality at six spots in Changzhou Foreign Language School in eastern Jiangsu province tested similar to two other spots in Changzhou, the local government said on Monday, quoting preliminary investigation results.
The findings – from a task force of environmental, medical and health experts from both the local and central governments – also showed that the quality of drinking water and food were within national standards.
Parents have complained that their teenage children have been falling ill since the school moved near a site where soil and groundwater had been contaminated by three chemical plants.
A CCTV report last week said nearly 500 pupils had developed health problems, including abnormalities in their blood and thyroids, bronchitis, lymphoma and even leukaemia.
Ma Jun, director of the Institute of Public and Environmental Affairs, said the quality of the environment might have tested normal for now because the possibly contaminated ground had been covered with clay after parents lodged complaints in January.
"There is still a long-term risk because the pollutants may be released in future … Also the current test results cannot reflect the pollution level before [the scandal was revealed]," Ma said. "The toxins will ... stay in the soil for a very long time and will pose great harm to the community if they are not completely cleared out."
Ma said the government should tighten its regulations on factory emissions and enact a soil pollution law.
A mother whose son was still going to school said she, too, was sceptical about the findings. "[The toxins] are only being covered for now. It's a temporary measure."
The Changzhou government said thyroid nodules had been diagnosed in 247 pupils and superficial lymphadenopathy – a disease affecting the lymph nodes – in another 35. But the mother said the number of pupils affected was much higher.
The preliminary investigation also showed that the pollutants left by the chemical plants had not been cleared out from the soil before the school went ahead with its construction.
.