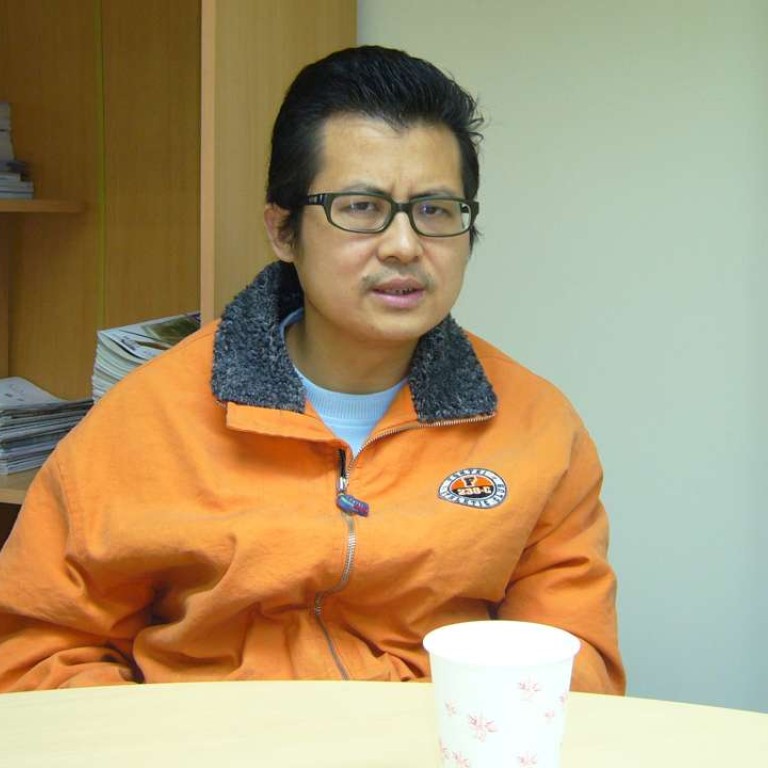 Sister of dissident Chinese lawyer Guo Feixiong vows hunger strike outside jail if his medical needs aren't met
The sister of prominent dissident Guo Feixiong says she will go on hunger strike outside his prison if the authorities continue to deny him proper medical care.
Guo, 49, a human rights lawyer whose real name is Yang Maodong, was sentenced to six years in prison last November for "gathering crowds to disturb the social order" during a nearly week-long peaceful demonstration against censorship that took place outside the gates of the liberal Guangzhou-based Southern Weekly in January 2013.
Yang Maoping, Guo's 54-year-old sister and a practising medical doctor, told the South China Morning Post that her brother had started developing severe health problems since 2014.
She learned on April 26 that Guo had noticed blood in his stools and mouth and had been unsteady on his feet for more than a year. But repeated requests for a thorough medical examination in a fully equipped hospital in Guangzhou had been ignored.
"He is thin and ... his skin tone appears dark and dull, similar to patients suffering kidney failure or anaemia," Yang said.
"He told me, 'sister, my health is critical'.
"This is a matter of life and death, how could they be so rotten to ignore a man's dire needs for medical care for such a long time?"
She said Guo had been transferred to a medical facility in mid-April briefly but received no care or treatment during that time.
Guo's lawyers Zhang Lei and Li Jinxing visited him yesterday in Guangdong's Yangchun prison, but the once-a-month meeting was cut short.
"I couldn't even make out what Guo was saying before he was forcefully taken away by guards in less than two minutes. They accused him of being emotional and violating regulations," Zhang said, adding the meeting was granted after days of pushing.
Some of Guo's supporters have over the past week taken turns to go on hunger strike to protest against his treatment. They include Professor Ai Xiao­ming, a gender studies scholar and documentary maker at Sun Yat-sen University.
Guo's sister plans to go on a ­24-hour hunger strike on May 9. "If they continue to ignore our reasonable request, I'll quit my job and launch an indefinite hunger strike outside Yangchun prison," she said.
Human Rights Watch yesterday called on the authorities to immediately provide medical care for Guo and outspoken veteran journalist Gao Yu, 72. It said denying such treatment was cruel and inhuman and violated the UN Convention Against Torture to which China is a party.
Gao Yu was sentenced in April 2015 to seven years in jail for leaking an internal Communist Party document calling for greater censorship of liberal ideas. She has a history of heart disease.