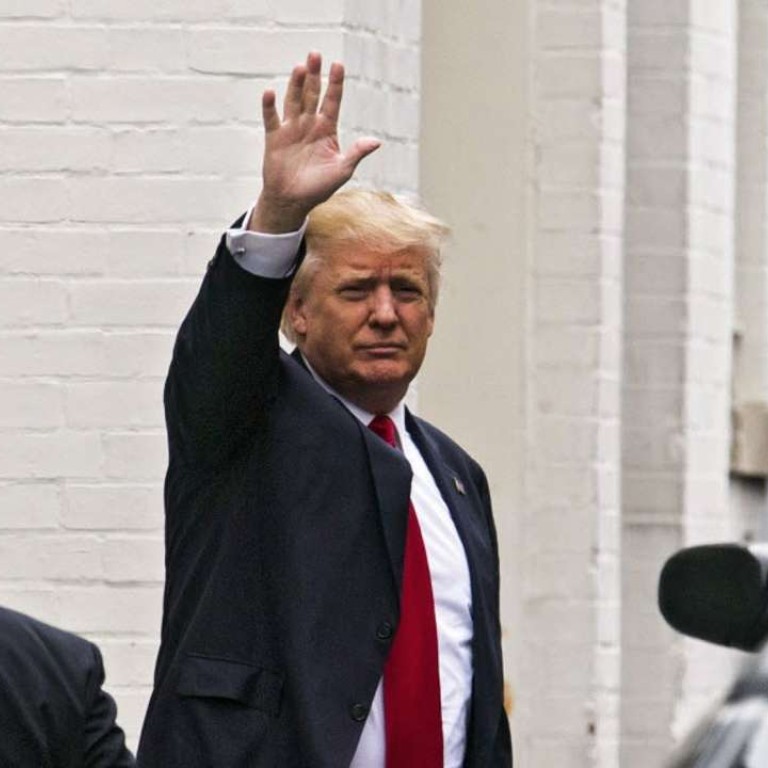 Chinese newspaper Global Times blasted over editorial on Donald Trump and poll on unifying Taiwan by force
The mainland's top internet regulator slammed the news portal run by the hawkish Global Times tabloid this week for running sensationalist polls and reports on sensitive issues, according to a source with direct knowledge of the matter and a Radio France Internationale report.
Among the offending items were a poll last month about whether mainlanders supported unifying Taiwan by force, an editorial on US presidential hopeful Donald Trump, and an op-ed on the looming release of the last Tiananmen prisoner.
In the written criticism circulated to senior editors of other major mainland news portals, the Cyberspace Administration of China said the Global Times' decision to run the poll ahead of the inauguration of Taiwan's pro-independence president-elect this month prompted a strong reaction from the island.
About 85 per cent of respondents to the poll on Taiwan supported unification by force, and 58 per cent of those agreed the best time for it would be within five years. The poll was "a serious violation of news discipline and had caused serious political consequences", the CAC said. "All websites should learn from the lesson and refrain from polls."
The CAC summoned Global Times' management on Monday, RFI reported.
Calls to the tabloid for comment last night went unanswered.
The CAC also criticised the newspaper for hyping up its coverage on the United States, North Korea, the South China Sea and Hong Kong. It told its management to rectify its content and re-educate its reporters and editors over the next month.
Global Times is well-known for its bellicose and nationalistic tone and its news coverage often attracts controversy.
It is affiliated with People's Daily and has repeatedly spoken out on sensitive topics while other outlets have been subject to heavy censorship.
Despite the paper's pro-government stand, chief editor Hu Xijin said in an address at the Chinese University of Hong Kong in 2014 that Global Times was a market-based newspaper rather than a state media outlet.
In the editorial on Trump, the paper erred by deploying a popular internet phrase used to mock the Chinese government, saying the "current session of the American people" should be blamed for Trump's popularity. Mainland internet users often skirt censorship by blaming social problems on the "current session of the people" instead of the administration.
In the editorial on Tiananmen dissident Miao Deshun, the paper said anyone who "bet on the wrong side of history will have a life that weighs less than a feather". It was the only mainland media mention of Miao, 51, the last political prisoner arrested over the 1989 protests to be freed. He is due to be released in October.