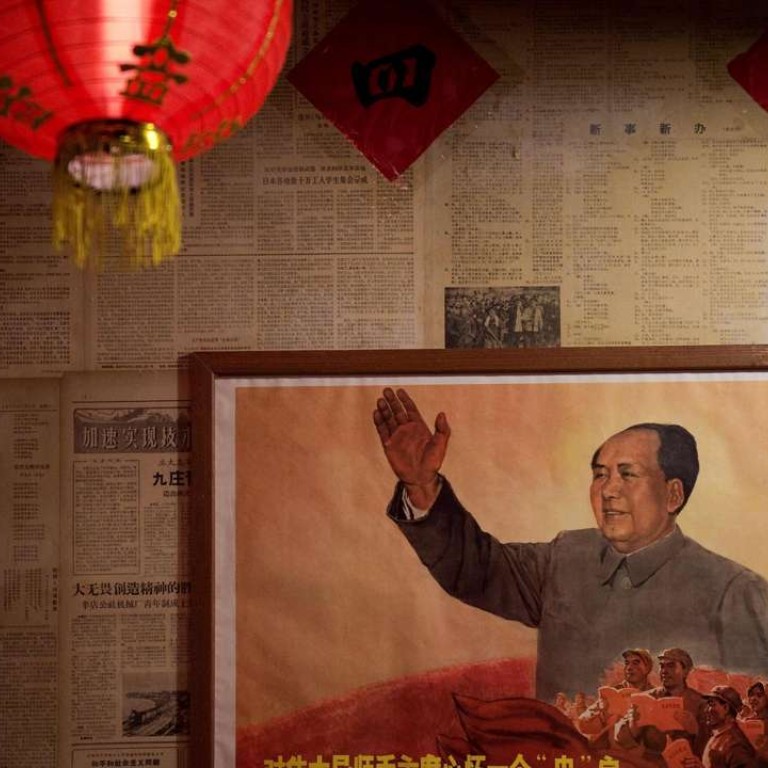 New
Cultural Revolution was wrong and it will never be allowed to recur: party mouthpiece breaks Chinese media silence over 50th anniversary
People's Daily editorial warns against allowing discussions to overturn party history as it urges readers to rally around Xi Jinping's leadership
China must learn from the mistakes of the Cultural Revolution and rally around the leadership of President Xi Jinping, the Communist Party's mouthpiece said as it broke the domestic ­media's silence surrounding the event's 50th anniversary.
A People's Daily editorial published on Tuesday offered reassurances that the party would not permit such a revolution to happen again, even as it warned against allowing discussions of the turmoil to be used to deny the party's legitimacy.
"History has spoken that the Cultural Revolution was wrongfully started by the leadership and used by counter-revolutionary clans. It was a serious catastrophe to the party, the country and people," the editorial said, quoting the party's official verdict on the event issued in 1981. "The revolution is not, and could not, possibly be a revolution or social progress in any sense," it said. "The mistakes of the Cultural Revolution will not be allowed again."
The rare reference to the social and political upheaval came after a day of studied silence among Chinese media outlets despite extensive coverage by international news organisations to mark the event. The Global Times, a hawkish tabloid affiliated with People's Daily, and prominent financial news outlet Caixin also published articles on the Cultural Revolution.
On May 16, 1966, the party issued a top directive to kick off the political campaign aimed at cleansing itself and its cultural entities of "representatives of the bourgeoisie".
The revolution lasted 10 years, but most of the violence – anarchic clashes and state-backed purges – occurred in its first 2½ years. According to the party, more than 1.72 million people died – topping the number of British and American deaths in the second world war.
The Global Times editorial said the Chinese people had developed an "antibody" for the revolution and, and thus it surely would not happen again. "We said bye-bye to the Cultural Revolution long ago," the editorial said. "Today, we can say one more time that the Cultural Revolution cannot and will not reoccur."
Caixin carried an excerpt of the 1981 party document. "Building a socialist political system with high degree of democracy is one of the key missions of socialist ­revolution," it said, quoting the document.
"The fact that the mission was not attached with importance became an important condition under which the Cultural Revolution broke out. It is a bitter lesson."
People's Daily said the nation must "firmly remember the historic lessons from the revolution, insist on the party's verdict and ­resist interference from the left and the right over the topic".
The country was "closer to the goal of the great revival of the Chinese people than at any other point in its history", the editorial said. The country should unite around Xi and the central leadership of the party, it added.