Taiwan
Get more with myNEWS
A personalised news feed of stories that matter to you
Learn more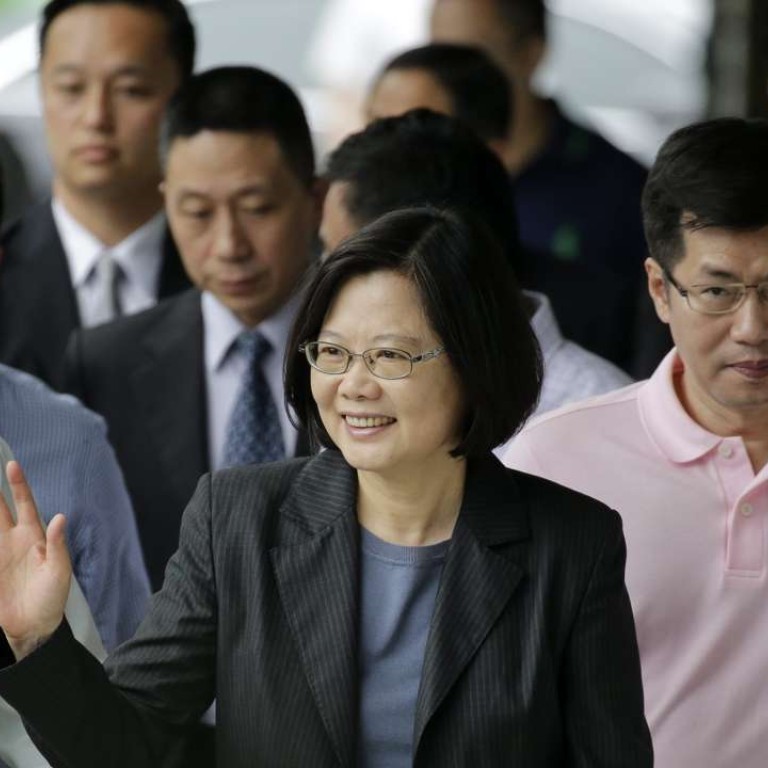 Tsai's new tack: Taiwan moves to mend maritime ties with Japan
Administration in Taipei also orders end to criminal charges against dozens of 'sunflower' movement protesters who staged a sit-in in the legislature over a trade pact with Beijing
Taiwan's new government kicked off its first day of work by declaring it would set up a channel for dialogue with Japan to settle maritime disputes and promote the island's presence in the region.
The announcement on Monday came after Premier Lin Chuan issued an order to withdraw criminal charges against 126 protesters, who broke into the cabinet's headquarters in Taipei in 2014 to protest against a trade pact with Beijing.
Taiwanese President Tsai Ing-wen vowed in her inaugural address on Friday to seek regional cooperation, increase the island's international profile and clear people wronged in the past.
To settle fishery and other disputes with Japan, Taipei and ­Tokyo had decided to establish a mechanism for maritime cooperation at the end of July, cabinet spokesman Tung Chen-yuan said.
"The new government has decided to resort to negotiation rather than a legal approach in resolving the latest dispute," Tung said, referring to Japan's seizure of a Taiwanese fishing boat when it sailed near the Japanese reef of Okinotori last month. Japan said the boat had violated its 200 nautical mile exclusive economic zone.
Tung said the dialogue channel was important to maintain friendly ties with Japan and ease tension in the region.
It is a major departure from the stance taken by Tsai's predecessor, Ma Ying-jeou, of the mainland-friendly Kuomintang. Ma had vowed to send coastguard and military vessels to safeguard fishermen operating near Okinotori.
He said Taiwan did not recognise Japan's self-declared exclusive economic zone around the reef, arguing it was a collection of rocks that was not entitled to an EEZ under the United Nations Convention on the Law of the Sea.
Tsai's independence-leaning Democratic Progressive Party, which has traditionally been friendly with Japan, has called for talks and joint development of resources with Tokyo.
Earlier, Lin said it was necessary for the government to withdraw charges against the student protesters, given that the movement was a "political event" rather than a simple legal case. "Therefore, their intrusion should be dealt with in the principle of more harmony and less conflict," Tung quoted him as saying.
The premier felt the students' cause had become a "common consensus of society" and the legislature was prepared to introduce a bill to monitor cross-strait agreements in the future.
In what became know as the "sunflower" movement, more than 200 students occupied the legislative chamber for more than three weeks to protest against the Ma government's signing of a service trade pact with the mainland that they said would hurt local ­interests.
Other students later broke into cabinet headquarters and were arrested and charged.
KMT legislators said the decision not to prosecute would only encourage others to take similar action in the future.
Tsai also led a group of officials in paying tribute to Sun Yat-sen, the founder of modern China, at the National Revolutionary Martyrs' Shrine. In the past, new presidents would also pay "remote" homage in the direction of Sun's mausoleum in Nanjing.