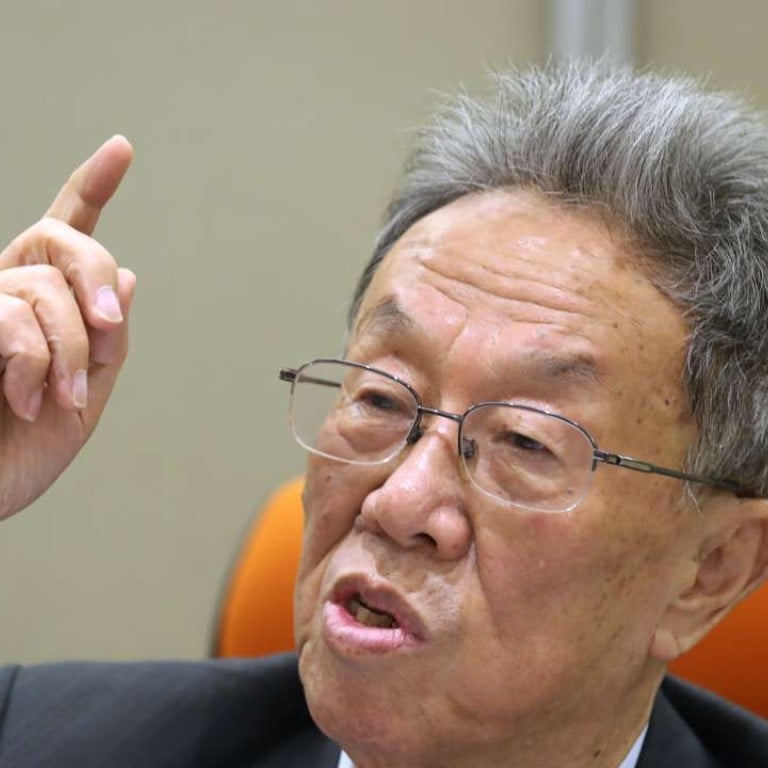 Xinjiang's Uygurs 'not radical Muslims', says China's former culture minister
Wang Meng, who spent 15 years in region before becoming culture chief, says the majority are smeared by actions of a tiny minority
Wang Meng, a former culture minister who spent 15 years in the restive northwestern region of Xinjiang during the Cultural Revolution, has offered up praise for the millions of Uygurs living in the area, saying they are kind and friendly – and that the majority are tarred by the actions of a few radicals.
The region has seen a string of violent attacks in recent years which Beijing blames on religious extremists and separatists seeking an independent homeland. But overseas Uygur rights groups have chafed at what they say is economic and political discrimination by the ethnic majority Han.
Wang, a popular writer, told the South China Morning Post during a Hong Kong visit yesterday he sensed the national political mood was changing when he was teaching at a college in Beijing in 1963, three years before the outbreak of the 10-year Cultural Revolution. Wang, 81, who can speak the Turkic language of the Uygurs, said he made a crucial decision and moved to Ghulja in Xinjiang with his family. Wang returned to Beijing in 1978, after the upheaval ended, and was named minister in June 1986. But he followed the region's issues and visited at least once a year.
Wang said Xinjiang's Uygurs were not radical Muslims: "When you go to Arab countries or Iran, drinking wine is strictly prohibited, but many Muslims in Xinjiang do take spirits."
Some Uygurs in Xinjiang were born traders, he said. "Kazakhs crack jokes with the Uygurs that the latter would sell the stuff in his or her left pocket to the one on their right side."
Wang said that to some extent rapid but uneven economic development and modernisation could antagonise locals who wanted to protect their traditional culture and lifestyle.
He said the majority of Uygurs were unduly smeared by an extremely small number of radicals who had taken part in terrorist activities in Syria or the Chechen Republic.
Wang was ousted from his minister position in September 1989, roughly three months after the June 4 Tiananmen crackdown, and replaced by hardliner He Jingzhi.