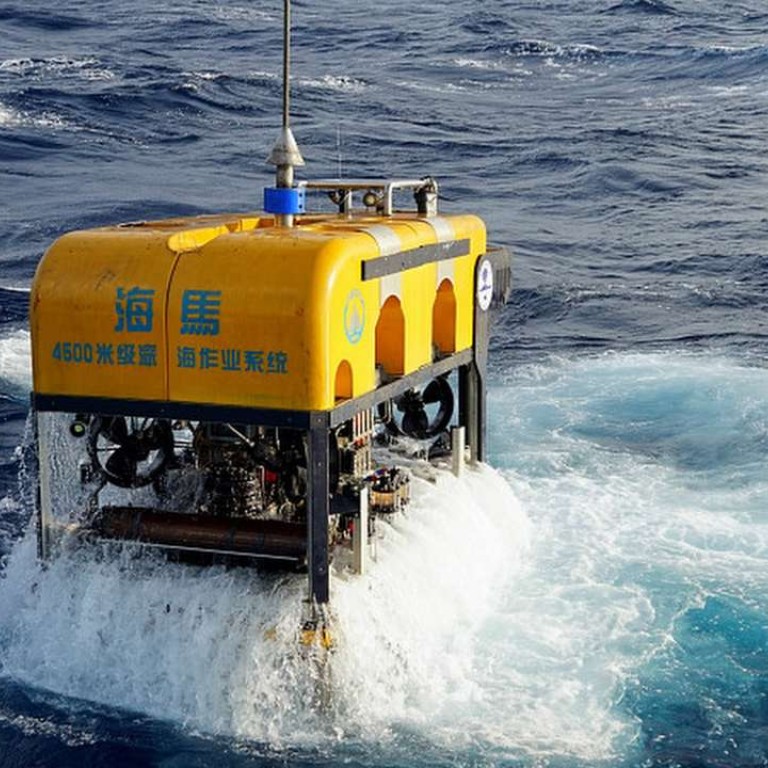 Beijing finds fresh 'fire ice' reserves in South China Sea
A new reserve of "combustible ice" has been identified in the South China Sea near the Pearl River mouth basin in what may be a significant step forward in developing the highly-pure fuel as a potential new energy source.
The China Geological Survey made the latest discovery in deep ocean beds in the area, the reported on Sunday.
The government confirmed the presence of combustible ice in eastern seas near the coast of the Pearl River mouth basin three years ago. It said the area could contain the equivalent of 100 to 150 billion cubic metres of natural gas.
The latest exploration in the western part of the basin revealed a belt covering 350 square kilometres with cold springs at about 1,350 to 1,430 metres below the sea surface.
The authorities did not give an estimate of how much natural gas the new reserves might produce.
The discovery in three missions from May last year through to October and March indicates the presence of an abundant amount of combustible ice underwater, according to the report.
Combustible ice, or methane hydrate, refers to ice crystals with gas locked inside them.
It is mainly found on the edge of continental shelves where the seabed drops sharply into the deep ocean floor.
Combustible ice is an attractive potential source of power due to its high energy density.
One cubic metre of it contains about 164 cubic metres of regular natural gas because it is so compressed. It is also cleaner than other fossil fuels as it contains fewer pollutants.
However, there are huge challenges in excavating the fuel for commercial use.
These include the ice melting and the gas dispersing as attempts are made to collect it deep under the sea and the danger of land slippage and collapse.
The latest missions were carried out with a remote-controlled diving vessel made in China named Seahorse. It was the first deployment of the vessel, which can dive to depths of 4,500 metres, according to the report. The authorities named the western spring "Seahorse Cold Spring" in honour of the vessel.
Combustible ice has already been discovered in more than 100 countries, buried in the Arctic ­permafrost and beneath the ocean floor.