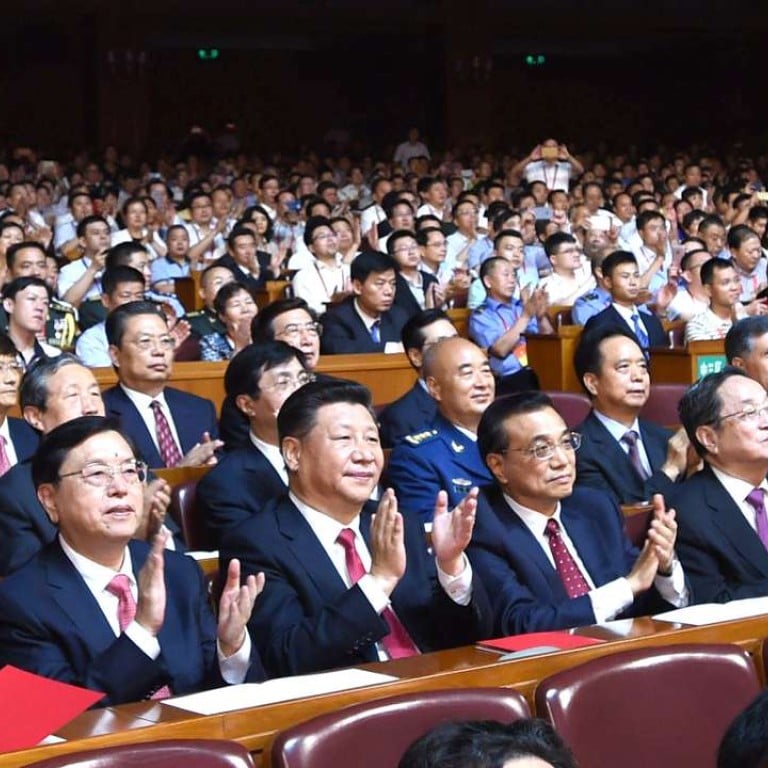 The long, arduous process to joining China's Communist Party
As the party celebrates its 95th anniversary, we walk you through its membership process, which stretches out more than a year
China's ruling Communist Party celebrated its 95th anniversary on Friday, amid news that party membership last year grew at its slowest pace since 1989.
Analysts have said the declining growth in membership reflects President Xi Jinping's achievements in streamlining the party and weeding out unwanted elements.
The number of party members rose by 965,000 to more than 88.7 million last year.
But how exactly does one become a member of the Communist Party? We tell you.
Basic criteria and intent
First and foremost, the applicant has to be a Chinese national at least 18 years of age. He must also be willing to implement the Communist Party's decisions and pay membership fees on time.
Application letter
An application must be filed to the applicant's closest party committee or branch, with a letter explaining:
- why he is applying for membership,
- why he believes in the Communist Party, and
- areas in which he feels he has fallen short of the requirement to become a member.
Tests
The applicant will then attend party courses, where he will learn about the party's constitution, after which he will have to take and pass written tests.
Screening
Upon passing the tests, the applicant will required to submit more materials to the party branch, including personal information of himself and his parents. Information about his employment and his parents' political affiliations also have to be disclosed.
Probationary party membership will be granted upon:
- passing the screening,
- being recommended by two party members, and
- discussions and approval after a meeting with the party branch.
Probation
Probation lasts at least a year. At the end of the probation period, the party branch decides whether to admit the applicant, extend the probation or expel him.
Admission
Upon admission, the member has to take an oath in front of the party flag before officially joining the party.
According to the party constitution, the central committee or provincial party committees are also permitted to admit new members directly "under special circumstances".
The most notable of such "special circumstances" was the party membership of Rong Yiren, China's vice-president from 1993 to 1998.
It was revealed only after his death in 2005 that Rong, a renowned entrepreneur who was often referred to as a non-party-member, was in fact a secret party member.
Rong's official obituary stated that he joined the party in 1985, more than a decade before the party openly welcomed members from the business community.
Former Chinese leader Deng Xiaoping reportedly told Rong that concealing his membership was for the interest of the party and the country.