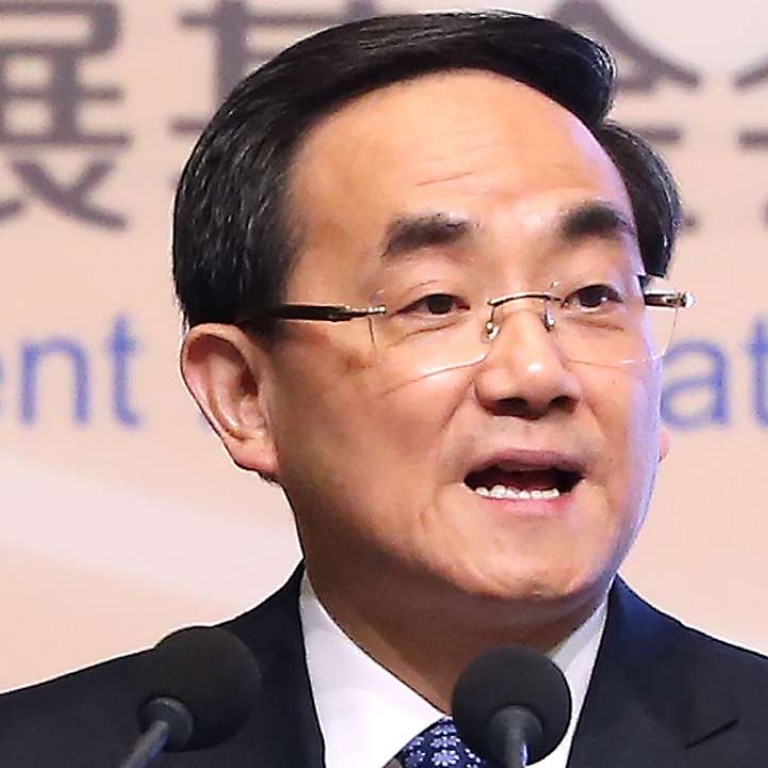 All news stories must be verified, China's internet censor decrees as it tightens grip on online media
Cyberspace Administration's move comes days after Xu Lin, formerly deputy head of the body, takes on top role
China's powerful internet censorship body has further tightened its grip on online news reports by warning all news or social network websites against publishing news without proper verification, state media reports.
The instruction, issued by the Cyberspace Administration of China, came only a few days after Xu Lin, formerly the deputy head of the organisation, replaced his boss, Lu Wei, as the top gatekeeper of Chinese internet affairs.
Xu is regarded as one of President Xi Jinping's key supporters.
The cyberspace watchdog said online media could not report any news taken from social media websites without approval.
"All websites should bear the key responsibility to further streamline the course of reporting and publishing of news, and set up a sound internal monitoring mechanism among all mobile news portals [and the social media chat websites] Weibo or WeChat," Xinhua reported the directive as saying.
"It is forbidden to use hearsay to create news or use conjecture and imagination to distort the facts," it said.
The central internet censorship organ ordered its regional subordinates to fully fulfil their duties on the basis of content management, strengthen supervision and inspection, and severely punish fake news or news that deviated from the facts.
"No website is allowed to report public news without specifying the sources, or report news that quotes untrue origins," the circular warned, adding that the fabrication of news or distortion of the facts were also strictly prohibited.
The report said that a number of popular news portals, including Sina.com, Ifeng.com, Caijing.com.cn, Qq.com and 163.com, had been punished and given warnings for fabricating news before distributing it, the report said, without giving any details about the penalty.
The Chinese government already exercises widespread controls over the internet and has sought to codify that policy in law.
Officials say internet restrictions, including the blocking of popular foreign websites such as Google and Facebook, are needed to ensure security in the face of rising threats, such as terrorism, and also to stop the spread of damaging rumours.
Additional reporting by Reuters
This article appeared in the South China Morning Post print edition as: Warning to online news sites on social media sources