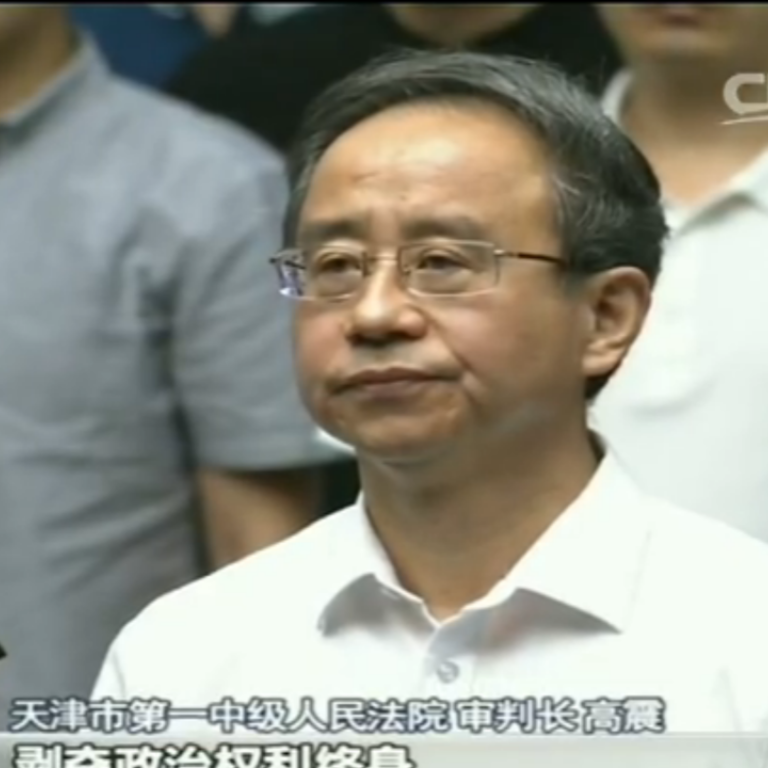 'Tigers' on trial: the striking parallels in the prosecutions of an ex-presidential aide, former security tsar and Chongqing party boss
Beijing's handling of the case of Ling Jihua, former president Hu Jintao's top aide, bears some striking similarities to that of disgraced security tsar Zhou Yongkang.
Both Ling and Zhou were tried in secret by the Tianjin No 1 Intermediate People's Court and both avoided the death penalty to be sentenced to life in prison.
Both were also charged with taking huge bribes and abusing power. In addition, Ling was convicted of stealing a large amount of state secrets while Zhou was found guilty a year ago of a more serious offence of intentionally divulging state secrets.
"Basically the verdict in Ling's case conforms to the unwritten Communist Party rule that members of its inner circle are exempt from death row [once they're elevated to the Politburo or its innermost Standing Committee]," Professor Zhu Lijia, from the Chinese Academy of Governance, said.
Apart from Ling, an alternate member of the central committee's secretariat, and Zhou, a former Politburo Standing Committee member, four other disgraced Politburo members have been caught in Beijing's anti-graft campaign in the last decade.
Former Chongqing party boss Bo Xilai and former Shanghai party chief Chen Liangyu also avoided the death sentence. While former Central Military Commission vice-chairman Guo Boxiong awaits trial, Xu Caihou, another former CMC vice-chairman, died last year before a court hearing.
Mainland analysts also said the closed-door trials of Ling and Zhou were a big step backwards from the experiment with open hearings in Bo's case in 2013.
Bo, a once-rising star, was sentence to life in prison in Jinan in September 2013 for embezzlement, bribery and abuse of power.
Unlike Ling and Zhou, who said they accepted the verdict, "princeling" Bo sought to appeal the decision his case to the Shandong Higher People's Court, which rejected it a month later as widely expected.
"Apparently, Beijing has learned a bitter lesson from Bo's trial, which raised far more questions than answers over the mainland's secretive political system and intense jockeying for power by rival party factions," Beijing-based analyst Zhang Lifan said.
"A secret trial is always a lot easier for the party to manage than an open one."
Analysts said Ling's verdict showed it was largely a political trial involving compromises and behind-the-scenes power manoeuvring with incumbent and retired party leaders. "It is obviously an acceptable deal for both Beijing and Ling as politically speaking he has been sentenced to death but still escaped capital punishment," Zhang said.
Analysts said the verdict on Ling indicated Beijing might have struck a deal with his brother Ling Wancheng, who fled to the US, allegedly with top state secrets.
"Judging from the verdict that Ling Jihua was only convicted of illegally obtaining state secrets rather than leaking them, Ling Wancheng may have helped save his brother's life by securing those secrets at Beijing's request," Zhang said.