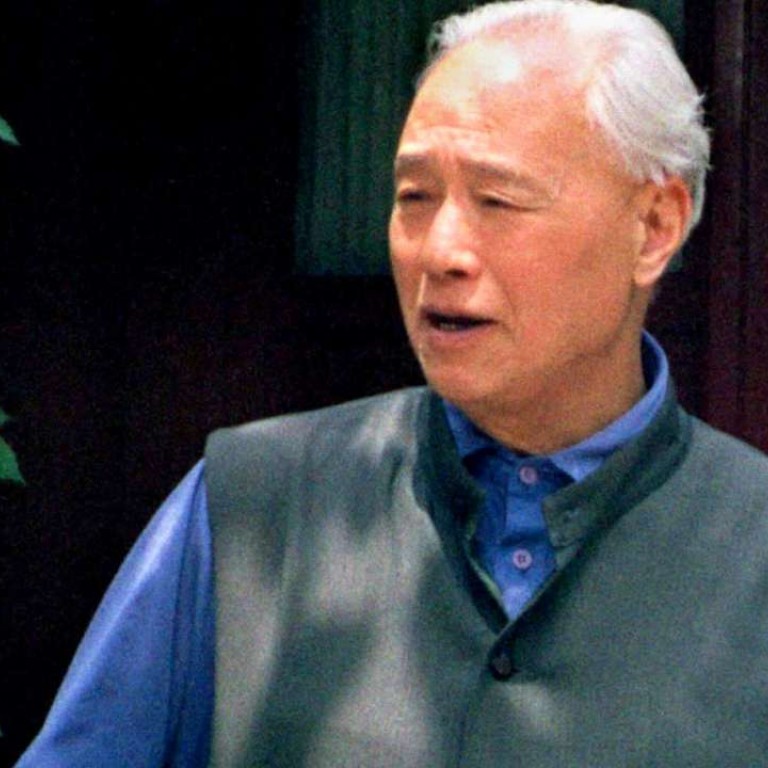 Documents from reformist icon Zhao Ziyang give rare insight into China at crossroads
New collection gathers hundreds of speeches and internal Communist Party discussions by the former leader who was purged after June 4
A Hong Kong publisher will release hundreds of documents about Zhao Ziyang, the late reformist icon of the Communist Party, shedding new light on China's stillborn democratic movement of the 1980s.
Most of the documents have never been made public, according to Chinese University Press, which is publishing the four-volume Collected Works of Zhao Ziyang, 1980 – 1989 on Wednesday. The books gather more than 2,000 pages of his internal speeches and letters.
Zhao, who became premier in 1980 and the party's general secretary in 1987, was considered the mastermind behind an ambitious blueprint for democratic reform that called for separating the party and the state.
He was purged from the party after the failed 1989 Tiananmen Square uprising and spent the rest of his life under virtual house arrest. He died in 2005.
Zhao was in 1986 tasked with implementing the political reforms of late leader Deng Xiaoping.
They were concerned that power in the country had become overly concentrated, and wanted the role of the party in the daily­ operation of the state reduced.
When drafting the overhaul plan, which was released the following year, Zhao went further to argue that competitive elections should be further expanded in the party, and extended to the top executive and legislative ­bodies at the provincial level. The national legislature should also be strengthened, he said.
"Competitive elections need to be brought to the provincial level. What's wrong with electing governors, deputy governors, directors and deputy directors of provincial legislatures?" Zhao said in one internal discussion session in 1987 on expanding small internal elections, according to the books.
"Past elections are elections with no choice. It's hard to say it's real democracy."
The volumes were compiled and edited by people who had worked closely with Zhao, according to Chinese University Press. Its director, Gan Qi, said the documents were submitted by members of the Zhao family.
Researchers and China watchers welcomed the release of the volumes. "The book contains a lot of details which I find highly valuable as a researcher on Chinese politics, including Zhao's speeches at discussion sessions on political reform," said Wu Wei, a former researcher with the party's Central Committee who was heavily ­involved in drafting the blueprint for reforms.
Wu however voiced regret over the omission of several key speeches by Zhao before his downfall, including one he made on May 19, 1989, when he visited student protesters in Tiananmen Square who were on a hunger strike.
According to David Shambaugh, a political science professor at George Washington University who has written extensively about China, the books' chief ­value lay in restoring Zhao's reputation.
"Since Zhao was purged in 1989, the Chinese government has tried to obscure or ignore his many contributions to China's ­reforms during the 1980s – but this ... goes far to filling in the historical record."
This article appeared in the South China Morning Post print edition as: Documents shed light on reform icon Zhao Ziyang