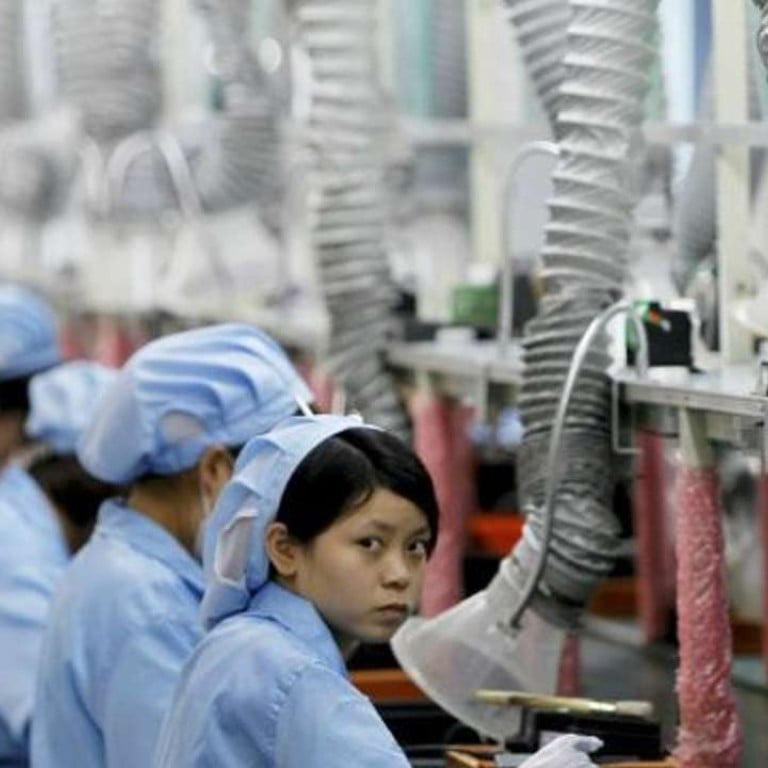 China will have 211m fewer workers by 2050, official says
Estimate of 23 per cent drop is bigger than previous forecasts by global consultancies
The size of China's workforce will likely drop more than 23 per cent by 2050, prompting the government to improve productivity as an ageing population exacerbates bearish sentiment about the world's second-largest economy.
Li Zhong, a spokesman for the Ministry of Human Resources and Social Security, told a press conference on Friday that the mainland's working population – those aged between 16 and 59 – would fall to about 700 million by 2050, down from the current 911 million.
The official estimate turned out to be greater than previous forecasts by global consultancies that the labour force would shrink by about one-fifth over the next 50 years.
"We must focus on developing human resources with a long-term view and study how to better use the labour force in an efficient way," Li said.
His remarks are the latest sign that Beijing will be adamant in implementing new policies to overcome a labour shortage facing the economy as growth slows.
The mainland is expected to raise the retirement age from 60 to 65 in "progressive" steps to tackle the challenged created by an ageing society.
Earlier this year, human resources minister Yin Weimin said a plan to postpone the retirement age had been drafted. It must next be approved by state-level authorities.
Li said raising the retirement age would have only a "limited" impact on younger people's employment, citing the labour shortage brought by the shrinking workforce.
He also said the government would first implement the change in sectors with early retirement ages.
China has been a beneficiary of population dividends during the past three decades as its
inexpensive labour force helped the country win a big share of the global consumer market.
But the economy is struggling to sustain momentum and the leadership has pledged to ­improve people's living standard.
The economy expanded 6.9 per cent last year, the slowest pace in 25 years.
"It's undoubted that a shrinking working population will have an impact on the economy," said Huang Rongqing, a professor at Capital University of Economics and Business. "But it remains unclear whether the official forecast has been underestimated."
He pointed to the large number of "ghost children" who were not registered because their parents wanted to avoid fines under the now discarded one-child ­policy.
Beijing ended the policy last year to encourage couples to have a second child as a way of boosting working population.
China needed to enhance productivity to offset its demographic decline and it had opportunities to catch up with best practice in operations and business approaches, according to global consultancy McKinsey and Co.
Fewer workers could lead to an underfunded pension pool. The government has been saying that the country has entered a so-called new normal phase, which will see the economy grow at a slower but sustainable pace.