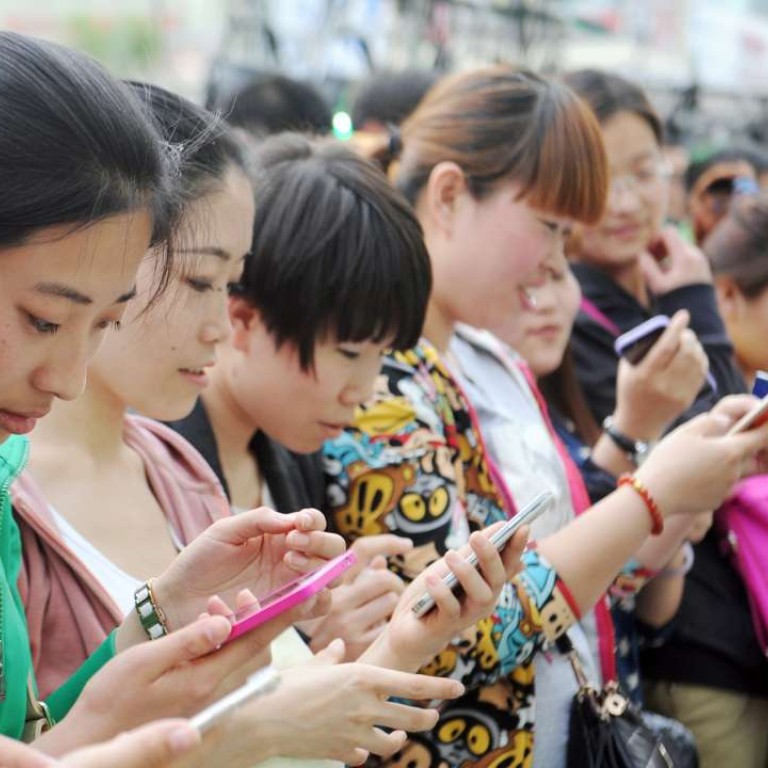 China aims to become internet superpower by 2050
'Three-step' strategy focuses on domestic technology development
China, with 700 million mobile internet users, has rolled out a "three-step" strategy that aims to transform it into a leading cyberpower by the middle of this century.
A national informatization plan issued on Wednesday pledged to have an "impregnable" cyber system in 2025 by building up a group of globally competitive multinational companies and world-class mobile communications networks.
While China's latest grand blueprint, with a focus on domestic technology development, is not in full harmony with an open and free Internet, it lays out the ambitions of Beijing – which on one hand allows an exuberant commercial use of the internet and on the other runs one of the world's harshest online policing systems – to make information technology subject to its economic and social agendas.
The comprehensive plan, which will serve as a guideline for future policymaking, is also an articulated document of the vision of the internet and "cyberspace sovereignty" that President Xi Jinping promoted at a major internet forum in Wuzhen, China, last year.
According to the plan, the country should become a leader in some key technologies in information and communications by 2020. Breakthroughs in 5G-related technologies are expected by the same time.
China still closes its door to many websites, including Google, Facebook and Twitter, and the country does not allow foreign telecom operators.
Meanwhile, the nation aspires to obtain the best technologies in the world.
China still lags behind in key technologies such as integrated circuitry, technical software and core components, but it is determined to narrow that gap, Zhuang Rongwen, deputy director of the Cyberspace Administration, said at a press conference on Wednesday.
Information and communications technology is not only a tool to make China stronger and richer but also important to China's national status in a historical context, Zhuang said.
"We missed our opportunities during the industrial revolution … we should never lag behind in the new round of competition," he said.
"We now deserve the name of a big country in terms of cyberspace, but not a powerful one."
China has the world's biggest electronics and information manufacturing industry with its total revenue reaching 11.1 trillion yuan (HK$12.9 trillion) by last year. The internet now covered all cities, townships and 95 per cent of China's villages, official data showed.
This article appeared in the South China Morning Post print edition as: China maps route to lead world cyber pack