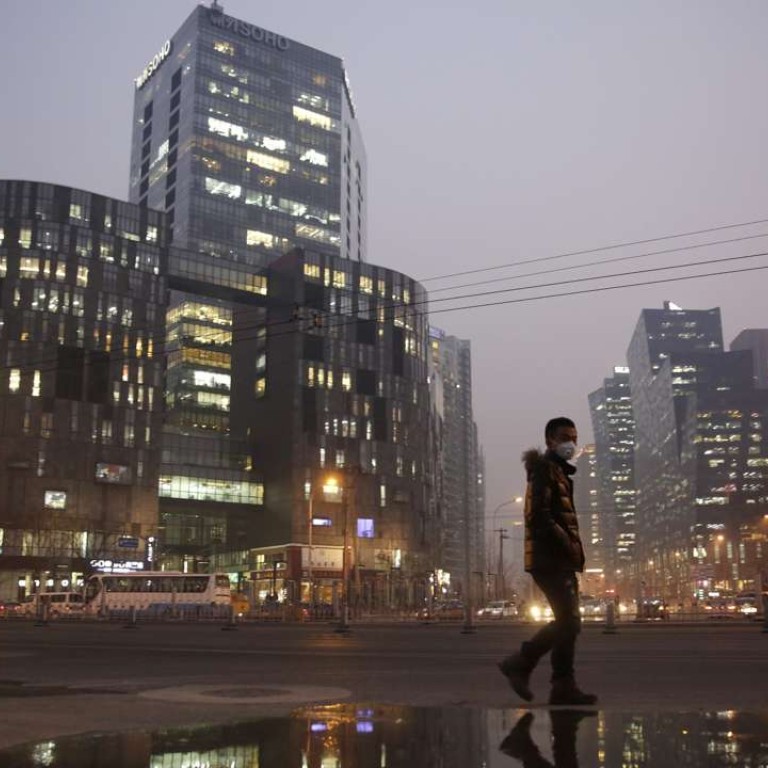 Beijing spells out strict residency rules for migrants to the capital
Capital introduces points-based system for migrants wanting to become permanent residents in an effort to make the application process fairer and more transparent
Beijing has revealed strict rules for migrants wanting to become permanent residents, replacing opaque arrangements from the planned economy days.
Under a system similar to ones in other megacities like Shanghai and Guangzhou, migrants will be graded according to their contributions to the city and qualifications such as education or age.
A migrant cannot obtain permanent residency, which confers many social benefits normally reserved for residents, without gaining enough points.
To begin with, a non-Beijing Chinese resident must be formally employed and paying into local social security funds, including pensions, health care and housing, for seven years continuously before he or she is qualified to apply.
An applicant must also have temporary Beijing residency, no criminal record and be below retirement age.
Permanent residency in the country's top cities allows easier access to better education, health care and pensions, but is often beyond reach for most migrant workers and even some professionals because of rigid controls and tedious paperwork requirements.
Permanent household registration, known as a hukou, in Beijing has become even harder to obtain in recent years as the government tries to shrink the crowded capital by shutting down wholesale markets, closing polluting and labour-intensive factories and even relocating the municipal government apparatus to a new site 30km from the city centre.
Under the latest rules, to take effect from the start of next year, migrants will also be encouraged to move to the suburbs. They will earn extra points if they choose to relocate from downtown to suburban areas, and can double their scores if they move both their job and home there.
Educational background and awards in national-level competitions in technology, culture and entrepreneurship are the most valued qualifications. A doctorate can be worth 37 points, and a national award up to 12 points.
The number of points that will finally qualify someone as a Beijing resident will to be determined based on the city's population control target each year, the document says.
This meant the city government would set a specific cut-off line each year and pick those who scored above it, said Sheng Guangyao, a researcher with the Institute for Urban and Environmental Studies at the Chinese Academy of Social Sciences. "I don't think many people will be given residency in the first years after the policy is adopted – 10,000 to 20,000 at most," Sheng said.
"From the perspective of a citizen, such controls are unreasonable, but in terms of the issues facing megacities today, there is no alternative."
While the mainland is encouraging rural migrant workers to become urban residents in small cities as a way to mop up property inventories, the paths to migration to the country's top-tier cities are getting narrower.
Guangzhou, one of the largest cities, granted hukou to just 5,000 migrants last year. In Shanghai, which introduced a similar scheme in 2009, about 26,000 migrants had gained hukou by the end of last year, mayor Yang Xiong said.
Amid rising living costs and stricter population control measures, the number of migrants in Shanghai fell for the first time last year, by 150,000.
This article appeared in the South China Morning Post print edition as: beijing lays out residency rules