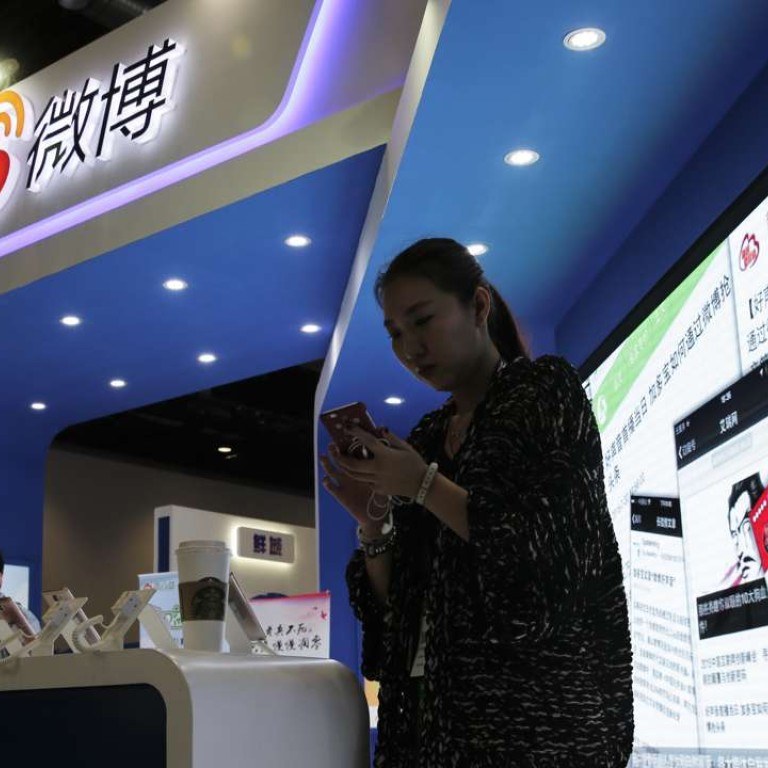 Beijing clamps down on news portals, ordering round the clock monitoring
Editors-in-chief will be held responsible for direction of content, and the creation, production and dissemination of news
Beijing has tightened control over online news websites, ordering editors-in-chief to take full responsibility for any wrong­doings and implementing around the clock monitoring, state media reported on Thursday.
At a meeting of more than 60 representatives from central and regional news portals, major commercial websites and professional associations, as well as experts and scholars, the powerful Cyberspace Administration of China listed several new demands on mainland websites regarding management responsibility, Xinhua reported.
Editors-in-chief of the portals will be held responsible for the direction of content, and the creation, production and dissemination of news.
All such websites must ensure there were staff to check around the clock that the new requirements were being implemented, Xinhua said.
The measures came within a month of the sacking of Wang Yongzhi, editor-in-chief of the online news department of Tencent, the Shenzhen-based internet giant, after one of its reports mistakenly ran a headline saying that Chinese President Xi Jinping had given "an important speech in a furious manner", rather than "delivered an important speech". The error came on the Communist Party's 95th anniversary on July 1. The mistake was generally regarded as a typo rather than a deliberate act by someone.
Xinhua quoted minutes from the meeting, stressing that: "With little doubt, the dissemination of information throught the internet will lose its order and the situation will deteriorate, leaving things in chaos, or even threatening state security, social stability and the fundamental interests of the people, when websites solely focus on catching eyeballs and stealing the spotlight in a despicable way, in a bid to pursue economic return."
Participants who oversee Tencent Wexin, Sina Weibo, Baidu.com, Sohu.com and the website of People's Daily "pledged to stick to relevant laws and regulations, while complying with the newly rolled out measures," Xinhua reported.
Xu Lin, considered a close ally of Xi, was named the new director of the Cyberspace Administration of China on June 29, replacing the founding director Lu Wei.
The reshuffle came after a spate of errors about politically sensitive topics made their way online, including the publication of a petition letter from online news outlet Wujie in March demanding that Xi step down. Xu worked with Xi as a standing committee member of Shanghai's party when the latter was its chief. Xi moved to Beijing in late 2007.