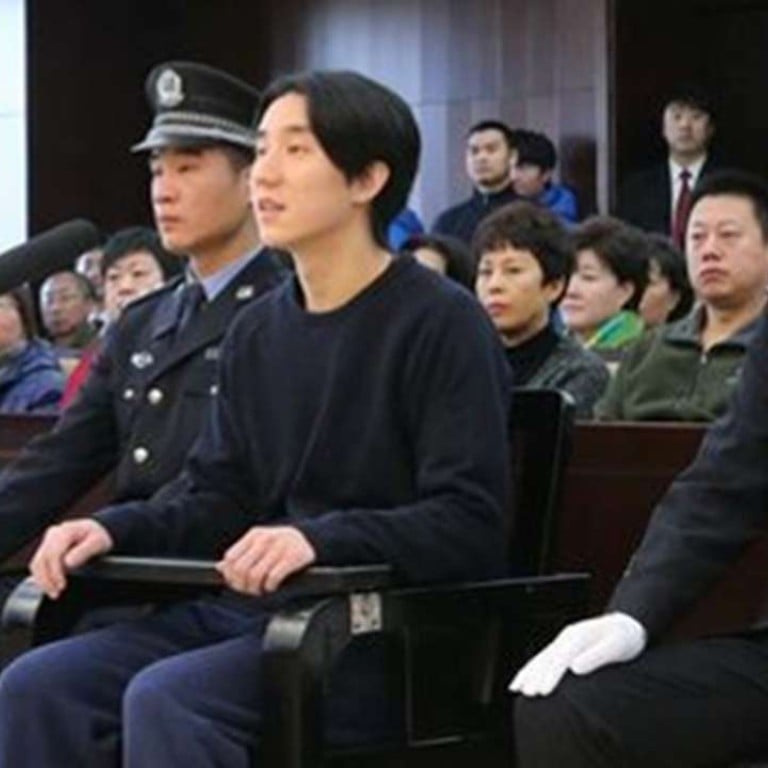 China's film stars face new 'moral integrity' laws after drugs and prostitution scandals
High profile arrests of celebrities spur new law by National People's Congress Standing Committee to compel actors to maintain a 'positive public image' and 'core socialist values' – or face bans on their films.
Poor behaviour by movie stars may soon be outlawed on the mainland after a spate of drug and prostitution scandals involving celebrities.
The National People's Congress Standing Committee is reviewing a draft law on the film industry to ensure that those who work in it strive for "excellence in both professional skills and moral integrity" while maintaining a positive public image.
Lawmakers began a second reading of the bill yesterday. The first draft appeared in October.
The move comes after the high-profile arrests of various celebrities for drugs and soliciting prostitutes, including Li Dai­mo, Zhang Mo and Jaycee Chan, son of kung fu star Jackie Chan.
In 2014, the State Administration of Press, Publication, Radio, Film and Television issued a regulation to ban screenings of films involving actors convicted of criminal activity.
As lawmakers reviewed the draft law, the media watchdog announced that it had set up a professional ethics committee to "guide organisations and people in the media to practice core socialist values", Xinhua reported, adding that productions involving "tainted artists" would be ineligible for industry awards.
Commenting on the draft bill, Qian Wei, a cultural industry researcher at Shanghai's East China University of Political Science and Law, said the legislation was a meaningful move to hold celebrities to account for their actions, but he had doubts about how it would be enforced.
"It would be difficult to control as production companies could play down the involvement of 'tainted celebrities' and there would be many grey areas to keep track of," Qian said.
He added that celebrities would ultimately be held accountable for their behaviour and integrity.
Meanwhile, the latest draft of the film industry law was expected to clarify rules for domestic movie screenings by stipulating that mainland productions make up two-thirds of total screening time, or twice as much as foreign films, Xinhua reported.
The draft also stipulates that film distributors and cinemas could be fined 500,000 yuan (HK$580,000), and face business suspensions or outright bans for fabricating ticket sales.
In March, the film watchdog suspended the licence of a distributor that inflated box office figures for domestic martial arts movie Ip Man 3.
The revised version states that films shall not contain content inciting terrorism and extremism and all films shall be reviewed by at least three experts designated by the government.
The drafted law also banned citizens or corporations from taking part in or producing foreign films in any form if the content was "harmful to national dignity and interest of China, causing social instability, or hurting the national sentiment".
Additional reporting by Alice Yan