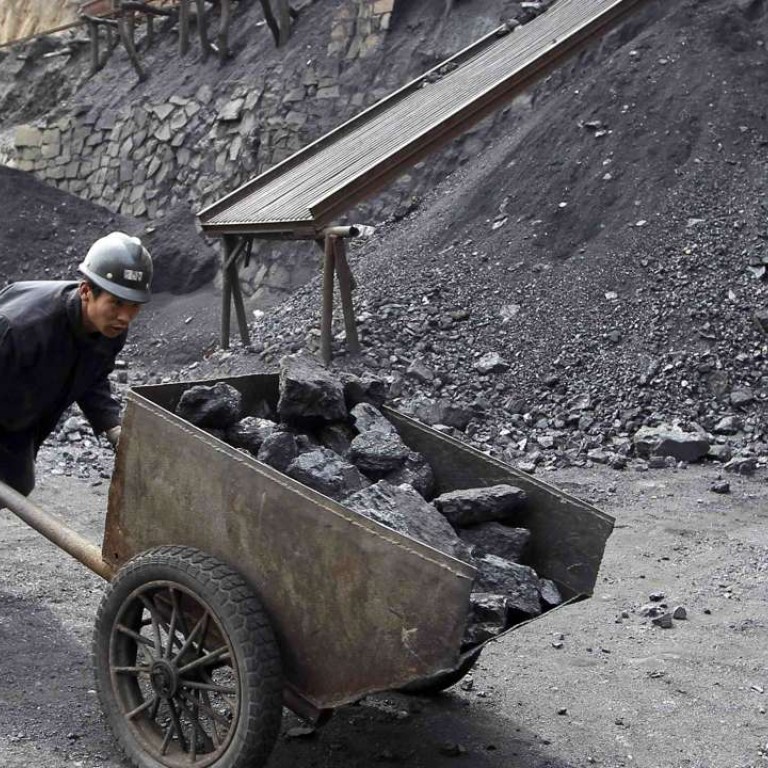 Exclusive
China, US set to release review of each other's fossil fuel subsidies in historic move at G20 summit
The cross-checking system between world's two worst carbon polluters will be the first time Beijing has allowed another nation to review its domestic energy subsidies
China and the United States – the world's two largest economies and worst carbon polluters – are expected to make public a cross-checking of each other's fossil fuel subsidies at the
G20 summit in Hangzhou
this weekend, people familiar with the matter say.
It will be the first time that China has allowed a foreign country to review its domestic energy subsidies. The arrangement is also the first among G20 powers.
While the real impact may be small, it signifies that China will, on a limited basis, allow the US to influence its domestic energy subsidies, in a major gesture to the US and the world that China is taking climate change seriously.
A mentality of looking after one's own concerns while hoping for the best has often hindered real progress on climate change measures.
The peer-review mechanism between Beijing and Washington, the first under the framework of the Group of 20 major economies, can help translate political will into a deliverable plan to gradually phase out fossil fuel subsidies, six years after leaders of the group agreed to do so, experts said.
Liu Shuang, programme officer of Energy Foundation China's low-carbon programme, said the mutual reviews would not only set a good example for other countries in the group – major contributors to global greenhouse gas emissions – but would also prompt China to work out "a reform road map" to effect real changes domestically.
"This will help China to do a systematic review of its fossil fuel subsidies, identifying those that are the least efficient and paving ways for reforms," Liu said.
Both China and the US are major fossil fuel consumers and heavily subsidise the dirty energy that worsens air pollution and global climate change.
All G20 countries subsidise their fossil fuel industries despite a pledge made by leaders at a 2009 summit in Pittsburgh to phase out such subsidies.
Finance ministers were later instructed to develop a voluntary peer-review process to speed up fossil fuel reform and, in 2013, the group published a methodology to evaluate the policies and implementations of other countries.
In the three years since, the G20 has failed to introduce tangible measures to turn political commitment into action, Liu said.
Gerd Leipold of Climate Transparency, which tracks the G20's climate policies, said such subsidies have a double delaying effect on the world's transition to a low-carbon economy and meeting targets set in the Paris Agreement last year, by both supporting fossil fuels and limiting renewable energies.
The
Paris climate agreement
reached by more than 195 countries in December aims at holding global warming to well below 2 degrees Celsius and to "pursue efforts" to limit it to 1.5 degrees.
"The good mood of the
Paris conference
continues, and the G20 forum needs to take that forward," Leipold said.
"Countries used to point fingers at each other on fossil fuel subsidies, but the situation is quite different from seven years ago. The world will be disappointed if the G20 leaders once again produce only a decorative statement without good plans."
On Tuesday, insurers with US$1.2 trillion under management called on G20 leaders to set a timetable to phase out subsidies for fossil fuels by 2020, calling climate change "the mother of all risks" to business and society.
A study published by the International Monetary Fund last year said governments around the world provided a total of US$5.3 trillion in fossil fuel subsidies a year, after factoring in the true costs of environmental and health effects from pollution and climate change.
The study named China as the biggest subsidy culprit, accounting for US$2.3 trillion, or more than 40 per cent, of the total thanks to its heavy reliance on coal.
The US spends the equivalent of US$699 billion, or 13 per cent, while the EU accounts for another US$330 billion in subsidies, or 6 per cent of the total.
This article appeared in the South China Morning Post print edition as: China and U.s. to take joint action on fuel subsidies