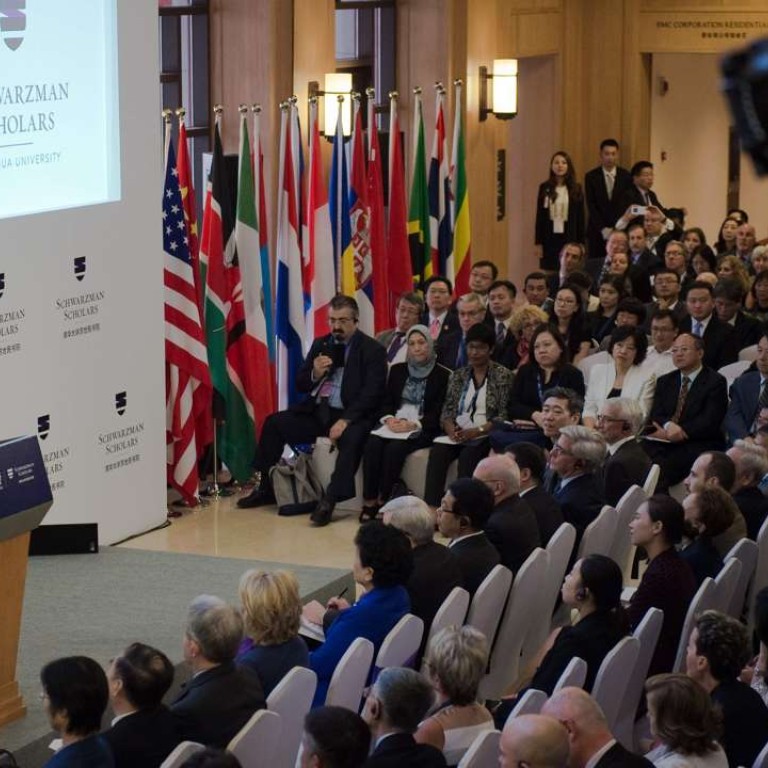 World leaders send congratulations as Tsinghua University welcomes first cohort of Schwarzman Scholars
US$430 million programme aims at 'win-win relationship' between China and the West
Tsinghua University welcomed its first cohort of high-flying students under the prestigious Schwarzman scholarship on Saturday amid a fanfare of praise from world leaders.
The scholarship is the product of China's largest single philanthropic effort, with over US$430 million raised from donors worldwide to put 110 next-generation leaders through a one-year Master's degree in Global Affairs at the renowned university in Beijing.
Leaders across the world, including Chinese president Xi Jinping and US president Barack Obama, sent congratulatory messages to the students about to embark on the Rhodes Scholarship-inspired programme developed with the aim of "fostering friendships, collaboration and cooperation" in the international sphere.
"We know that the challenges of the coming century will require each of us, and especially our future leaders, to put aside our differences, reach across borders and face our common challenges with a common resolve," said US first lady Michelle Obama in a video message to the students.
"With the education and experience that you all get as Schwarzman Scholars, I know that you'll be more than ready to meet this moment," she added.
Working in partnership with the Oxford University-based Rhodes trust, the Schwarzman Scholars programme will be endowed in perpetuity and will support up to 200 scholars annually.
"A win-win relationship of mutual respect and understanding between China and the West is vital to continued global peace and prosperity," said Blackstone founder and American philanthropist Stephen A. Schwarzman, who three years ago announced the
US$100 million personal gift
and fundraising campaign.
"These scholars, and those who follow, will play an important role in fostering friendship, cooperation and collaboration in our increasingly interconnected and constantly shrinking world," he added.