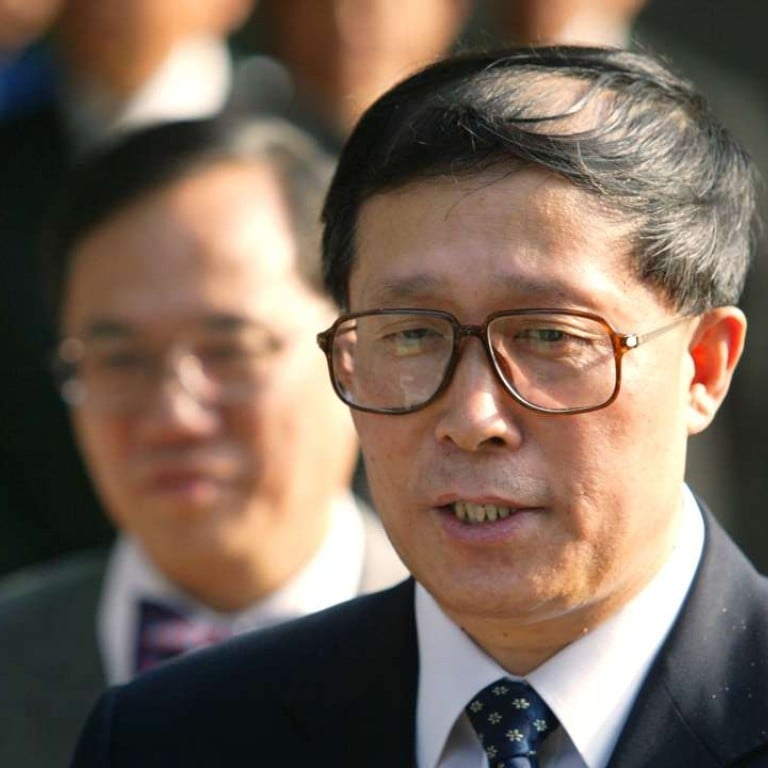 Hubei Communist Party boss Li Hongzhong named Tianjin chief ahead of Chinese power reshuffle
Move means he is strong contender to become member of nation's Politburo
Hubei provincial party secretary Li Hongzhong has been appointed Tianjin's party chief – making him a strong contender to become a member of the ruling Communist Party's Politburo in the upcoming power reshuffle.
Li, 60, the former party chief of Shenzhen, was named the municipal party secretary in Tianjin, succeeding Huang Xingguo, who was the acting party head for almost two years and also mayor of the northern municipality, Xinhua reported on Tuesday.
A major reshuffle is expected at the party's national congress, due to be held in autumn next year.
The announcement came after days of speculation, following Huang's detention as part of a party probe, because whoever gains the job will be seen as a new political rising star as President Xi Jinping appoints his favoured candidates to key posts before the congress.
Most party chiefs of Tianjin have been given a seat on the powerful Politburo since the mid 1980s.
Beijing-based political analyst Zhang Lifan said that Li was still young compared with his rivals for further promotions.
"Li has a good chance of landing a Politburo membership next year according to his latest appointment," said Zhang, adding: "But uncertainty is out there, especially when there is still a year to go before the party congress."
Li's predecessor Huang was placed under investigation on suspicion of serious violation of party discipline – a euphemism for corruption – by the Central Commission for Discipline Inspection on Saturday.
Huang was formally removed on Tuesday from his posts of Tianjin's acting party boss and mayor, Tuesday's announcement said.
Li has previously made several gestures to publicly show his allegiance to Xi.
He was among the first few regional party bosses who publicly pushed forward the formal naming of President Xi Jinping as the "core" of the party early this year.
Li also grabbed the headlines in 2010, when he was governor of Hubei province, at that year's annual meeting of the National People's Congress, when he criticised a state media reporter and seized her digital recorder when she asked him to comment on an issue involving the rape of a young woman by local officials in Badong county, which was under Li's control.
Li, a former secretary to Li Tieying, a former member of the Politburo, refused to make any public apology over his controversial actions, despite repeated demands by hundreds of journalists and editors from China and abroad.
Six out of seven party chiefs in Tianjin secured membership to the party's Politburo sooner or later over the past three decades ahead of Li's appointment.
The only exception was Gao Dezhan, who was the forestry minister and a full member of the party's Central Committee at the time. Gao took the vacancy left by Tan Shaowen who died in February 1993, a few months after being named a Politburo member in late 1992.
This article appeared in the South China Morning Post print edition as: Hubei party chief tapped for top job in Tianjin