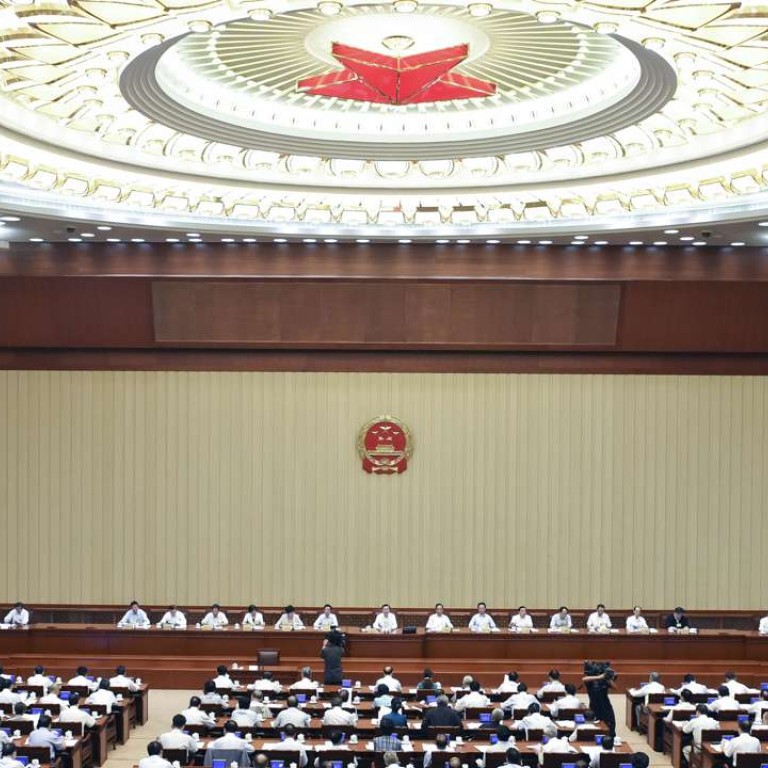 China's legal foundation shaken as 45 lawmakers expelled in unprecedented vote-rigging scandal
Chinese government's legitimacy undermined as massive fraud exposed
Chinese authorities on Tuesday revealed details of an unprecedented election fraud that ground the operations of a northeast provincial legislature to a halt and forced the dismissal of 45 national lawmakers.
The Standing Committee of the National People's Congress convened an extraordinary session to grapple with the fallout from a vote-buying fraud at the core of the Liaoning provincial legislature.
The provincial body was rendered inoperable after more than half of its standing committee members were disqualified over the fraud, making the committee incapable of forming a quorum.
State-run CCTV reported that there was no precedent since 1949 for a provincial legislature to be made inoperable, and top national lawmakers had to come up with a remedy that would conform with the constitution.
The election fraud in Liaoning was part of a bigger corruption scandal that saw its former Communist Party boss Wang Min, also an NPC Standing Committee member, detained as part of a graft investigation on the eve of the NPC's annual meeting in March.
Wang, who also doubled as head of Liaoning's legislature during his tenure in the province, was later accused of being responsible for widespread corruption in both local legislative elections and the promotion of government ­officials.
The National People's Congress includes some deputies elected by members of provincial legislatures. At all legislative levels, day-to-day operations are overseen by standing committees, comprising senior members, and full sessions are usually held annually.
At yesterday's extraordinary NPC meeting, it was revealed that of the 62 standing committee members of Liaoning's people's congress, 38 were disqualified because of the fraud, according to state-run Xinhua.
In addition, 523 Liaoning lawmakers helped rig elections that sent 45 colleagues to the national legislature. The dismissed deputies account for about 5 per cent of the organisation's total and many were business executives.
The 523 Liaoning deputies implicated in the election fraud had since either resigned or been disqualified from serving on the legislature, Xinhua reported.
The NPC Standing Committee resolved yesterday to set up a preparatory, or caretaker, panel to prepare for a new session of the Liaoning provincial legislature.
The panel would also exercise some of the powers of the Liaoning congress' standing committee, a move that NPC members at the meeting said was necessary, according to Xinhua.
Liaoning's scandal came nearly three years after 518 of 527 members of the Hengyang Municipal People's Congress in Hunan were found to have taken more than 110 million yuan (HK$128 million) in total to help 56 people gain seats in the provincial legislature.
Xinhua quoted NPC chairman Zhang Dejiang as saying that with local legislative elections looming, the examples of Liaoning and Hengyang would serve as hard lessons.
Besides Wang, several senior Liaoning politicians have also been detained for graft probes in recent months, including former deputy provincial legislature chairmen Zheng Yuzhuo and Wang Yang, and former provincial security chief Su Hongzhang.